Welcome to the Nebraska Center for Research on Children, Youth, Families and Schools' 2013-2014 Conversation Series! Forgoing the static, unidirectional format of standard research presentations, CYFS has organized a dynamic series that will offer exactly what its title promises: conversations. This series will benefit scholars with a range of questions, needs and ideas, addressing the many issues that arise as research teams convene and execute their studies.
Our sessions will include opportunities to meet methodologists with unique and novel expertise, learn the ins-and-outs of grant review processes from those with firsthand knowledge, and discuss the realities of video-mediated data collection. By focusing on you, the researcher, the series will offer a forum to ask questions and share experiences that can inform and improve your future research endeavors. Your ideas and contributions will serve as the bedrock of the following five sessions, which run from December through May. All sessions will take place from 12-1 p.m. in 242 Mabel Lee Hall on the University of Nebraska-Lincoln's City Campus.
---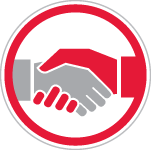 Session 1
Meet the MAP Methodologists
December 5, 2013
12:00 - 1:00 PM
242 Mabel Lee Hall | UNL City Campus
---
As part of its efforts to better serve researchers throughout the University of Nebraska-Lincoln, CYFS is pleased to announce the newly established Nebraska Academy for Methodology, Analytics and Psychometrics (MAP)! We invite you to learn and discuss how the MAP Academy's innovative analytic and methodological approaches can offer new directions for your research and grant proposals. This session will provide an opportunity to meet and reacquaint yourself with the statisticians and methodologists who form the core of the MAP Academy. It will also give you a chance to learn a bit about their areas of expertise (e.g., meta-analysis, longitudinal data analysis, mixed methods, value-added modeling of teacher effectiveness, prevention science) and explore opportunities for future collaboration.
The session will feature CYFS research assistant professors Greg Welch, Leslie Hawley, Amy Dent and Lorey Wheeler; Michelle Howell Smith, CYFS project director and postdoctoral associate; and Matthew Fritz, assistant professor of educational psychology.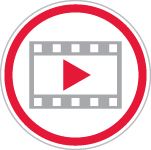 Session 2
Now You See It: Video-based Data Collection
January 23, 2014
12:00 - 1:00 PM
242 Mabel Lee Hall | UNL City Campus
---
The technological advances of the digital age have brought a number of cost- and time-saving methods for collecting field data from various settings (e.g., dyads, classrooms) in real time. New and compact methods for data collection, from notebook computers to GoPro cameras, have yielded possibilities never before available. Are you curious about what other researchers are using for their data collection, coding and storage purposes? Do you have ideas or questions about how to choose the right solution for your study? This conversation will encourage the sharing of success stories and challenges that have resulted from the new wave of data collection techniques. Together with our technology specialists, we invite you to bring ideas about how to make those techniques as simple and efficient as possible.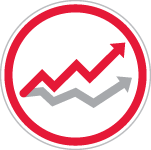 Session 3
The IRB: Primary Questions, Secondary Data
February 20, 2014
12:00 - 1:00 PM
242 Mabel Lee Hall | UNL City Campus
---
Today's researchers find opportunities to analyze data from large, extant databases available through secondary sources (e.g., Early Childhood Longitudinal Study – Birth Cohort) or their own growing research programs. Conducting these studies often raises questions of IRB compliance pertaining to informed consent, identification and de-identification of data, appropriate data storage and retrieval processes, researcher access to data, and maintenance of IRB protocols. Please join us as we converse with experts from the Office of Research and Economic Development, who are eager and well-positioned to assist with compliance issues that include differentiating the submission of IRB continuing reviews from final reports and specifying conditions for the generation of new IRB protocols for ongoing research projects. This invaluable information comes from individuals genuinely interested in helping us all successfully navigate the world of the IRB.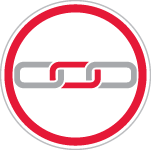 Session 4
Linked In: Partnering with Schools & Communities
March 20, 2014
12:00 - 1:00 PM
242 Mabel Lee Hall | UNL City Campus
---
Though CYFS researchers have a wide range of interests, many describe their goals in terms that highlight interactions and impacts in the everyday world. Schools, child care centers, community agencies and a host of other applied settings often serve as the laboratories for our work. However, the influences of competing demands, differing priorities, public scrutiny and other systemic realities can make gaining access to these environments – and retaining participants from them – a challenging prospect. A conversation with panelists representing both applied research and field-based practice will help answer important questions about how to approach and gain the acceptance of potential partners for the benefit of all. Tips and strategies from both perspectives will help illuminate what works (and what doesn't) while making for a lively discussion!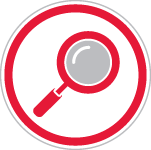 Session 5
Behind the Scenes with Grant Review Panels (NIH, IES, NSF)
May 1, 2014
12:00 - 1:00 PM
242 Mabel Lee Hall | UNL City Campus
---
Have you ever wondered what really happens in the "black hole" that exists between submitting your grant application and receiving word of funding? This session will offer the chance to ask questions of panelists who review grant submissions for the National Institutes of Health, Institute of Education Sciences, National Science Foundation and other research-focused entities. These panelists can shed light on the biggest mistakes researchers make when writing grants, what to emphasize in the limited number of pages allotted to explain a study, the strengths of winning submissions, and more. This conversation will also provide an opportunity to solicit future help for your grant-writing by allowing you to identify those who can provide candid feedback from a reviewer's perspective.