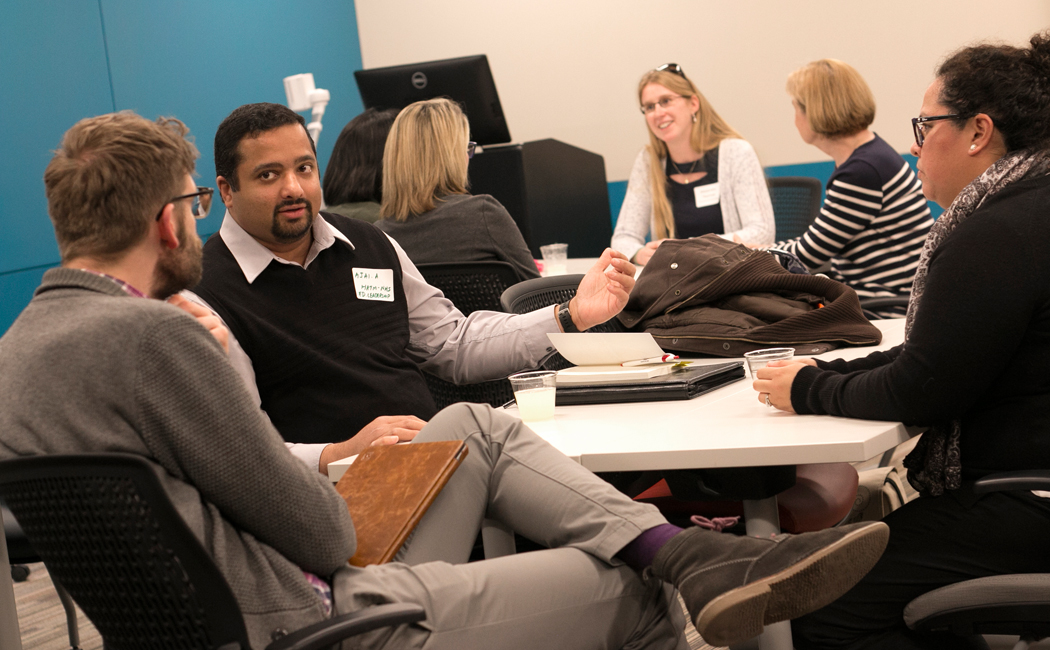 The College of Education and Human Sciences, together with CYFS, has launched the first of four research networking sessions to connect faculty around key topic areas: science, technology, engineering and mathematics (STEM); families and schools; social-emotional behavioral health; and early childhood. 
The first session, held Jan. 20, drew researchers with shared interests in STEM education. Modeled after 'speed dating,' the sessions are structured for faculty to share their research and facilitate potential partnerships.
Soo-Young Hong, associate professor of child, youth and family studies, attended the first session to learn more about what other faculty members are doing—especially those who recently joined the college. 
"(The session) was great," Hong said. "I wanted to look for possible collaborators, and I found three or four people that I can email right away and have a conversation with."
The next networking session is Friday, Jan. 27 from 2-3 p.m. in the Home Economics Building (East Campus) and will focus on family and school research. Sessions on social-emotional behavioral health and early childhood will take place later in the spring semester.
All CEHS faculty with current or potential interest in the selected networking topic are encouraged to attend. To RSVP, please email Lisa Knoche at lknoche2@unl.edu or Tori Molfese at vmolfese2@unl.edu.