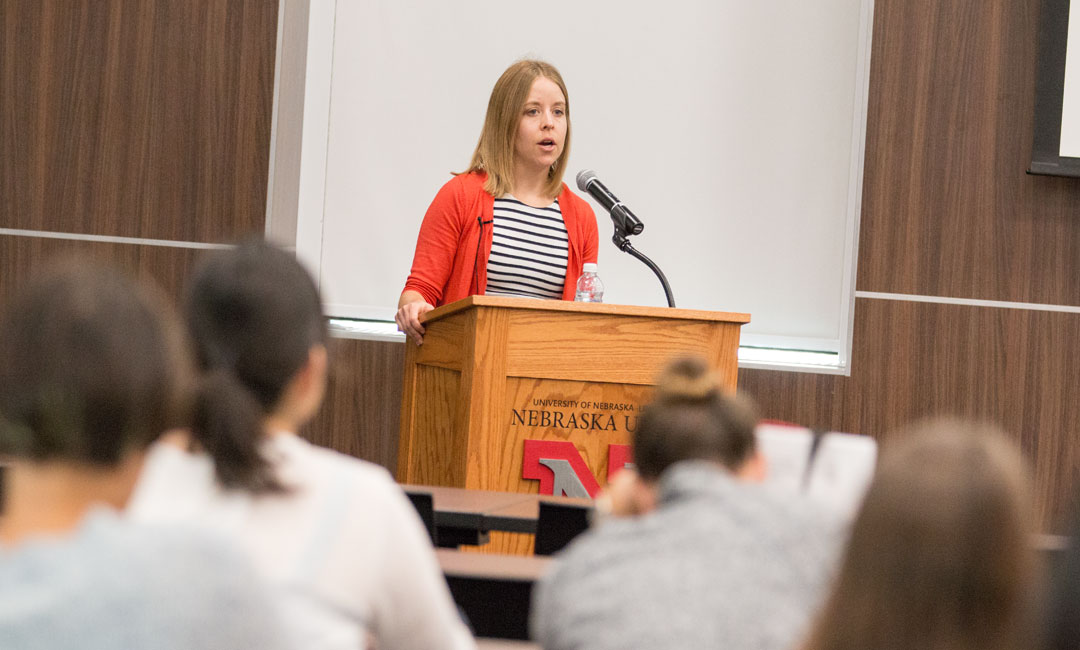 Postdoctoral scholar Natalie Koziol led the first presentation in the 2017 Methodology Applications Series on Friday, Sept. 8, titled "An Introduction to Cost-Effectiveness and Benefit-Cost Analyses in Education Research." The presentation is now available via video.
Koziol's presentation provides an introduction to cost analysis in the context of education research, with emphasis on the ingredients method, cost-effectiveness analysis, and benefit-cost analysis.
The next presentation in the series is Friday, Nov. 3. Stephen Scott, associate professor of computer science and engineering, will discuss machine learning from noon to 1:30 p.m. in the Nebraska Union. Learn more: go.unl.edu/epqk.
The Methodology Applications Series is sponsored by CYFS' Nebraska Academy for Methodology, Analytics and Psychometrics.