CASE STUDY
Early Childhood Summit
Creating connections among research, practice and policy
The biennial CYFS Summit on Research in Early Childhood aims to share cutting-edge early childhood research conducted by faculty across the Nebraska system, with a particular focus on building connections among the research, practice and policy communities to address critical issues facing children from birth to age 8 and their families.
Co-Sponsors
CYFS and Nebraska Academy for Early Childhood Research (NAECR)
College of Education and Human Sciences
Buffett Early Childhood Institute
First Five Nebraska
Audiences
Researchers, practitioners and policymakers in Nebraska engaged in early childhood education and development.
Services Provided
Branding
Graphic design
Social media strategy
Web design and development
Video production
Event registration and promotion
The Challenge
Developing a cohesive identity for an event that brings together stakeholders in early childhood research, practice and policy.
Goals
Communicate cutting-edge early childhood findings from NU-affiliated researchers and colleagues.
Link ongoing efforts in early childhood research, practice and policy.
Advance the science of early childhood education and development via connections among community partners, key stakeholders, policymakers, early childhood practitioners and researchers.
The Solution
A friendly, future-focused identity that represents adults working to enhance children's lives and leading them to a brighter future.

Monthly Avg. Website Visits
Seth may need to weigh in because I was not part of the planning for the summit identity.
Brand fonts
Minion & Univers

Various print and digital products were created to facilitate the summit, including a full program with agenda and session descriptions, building/room signage and name badges.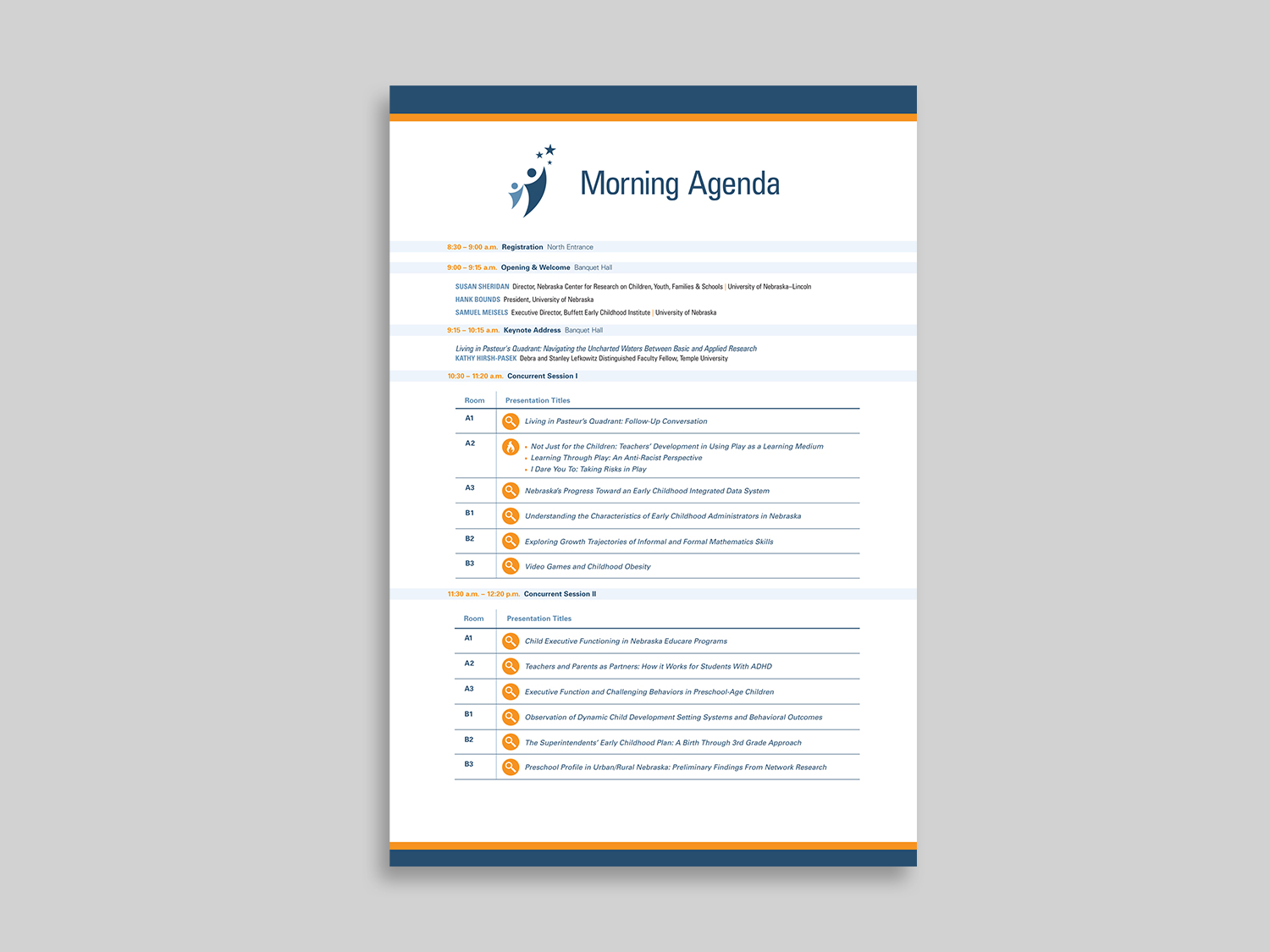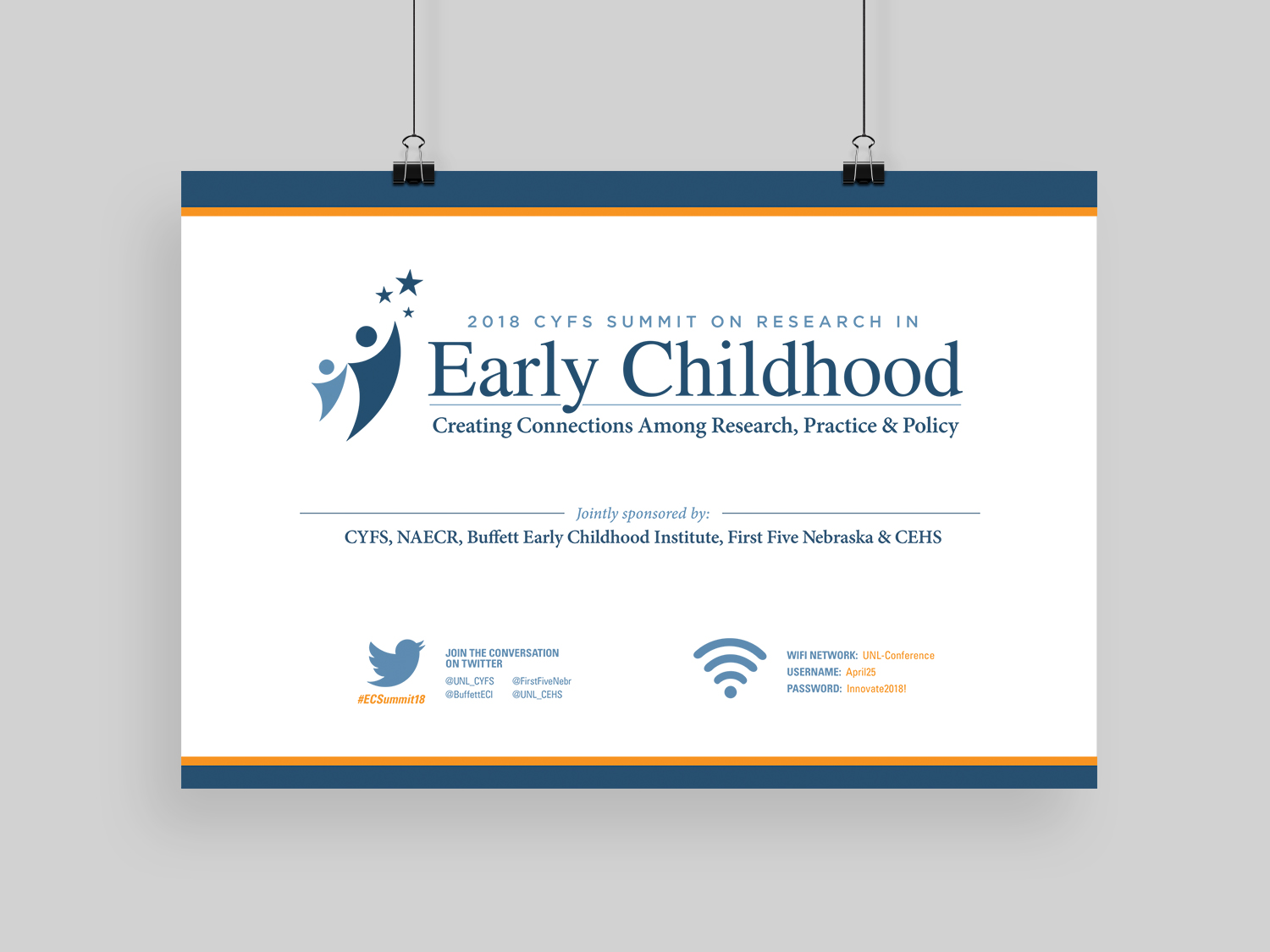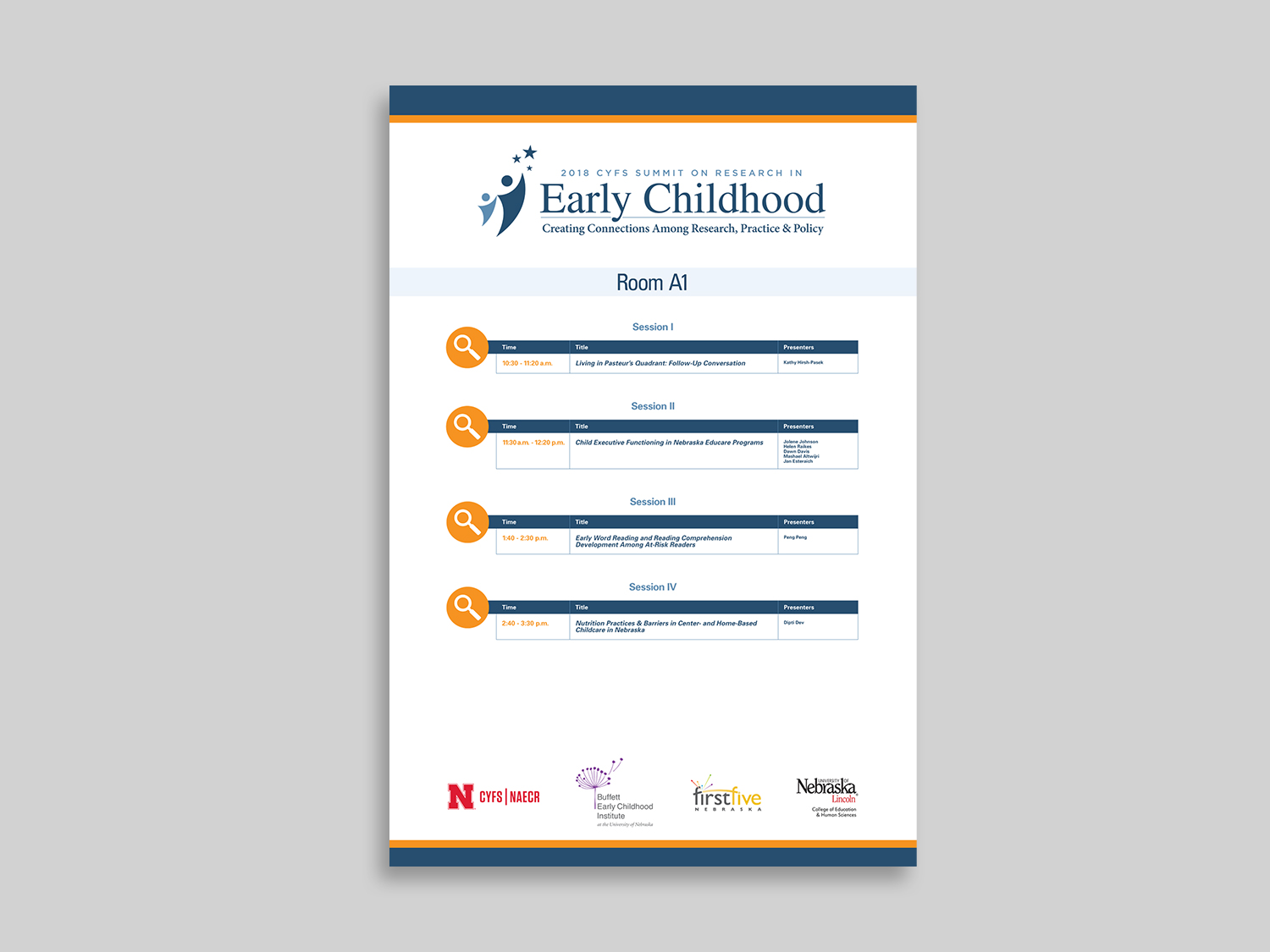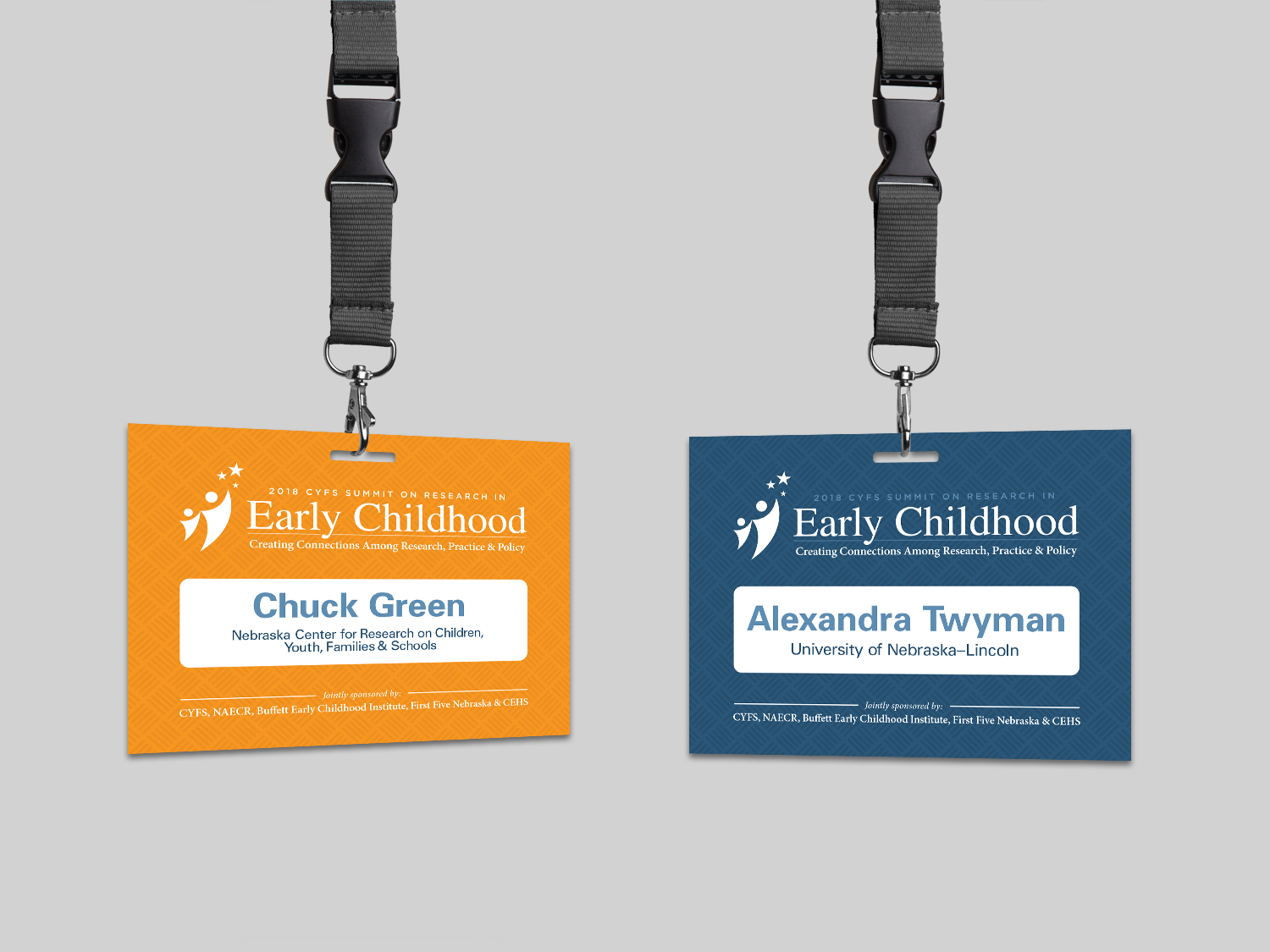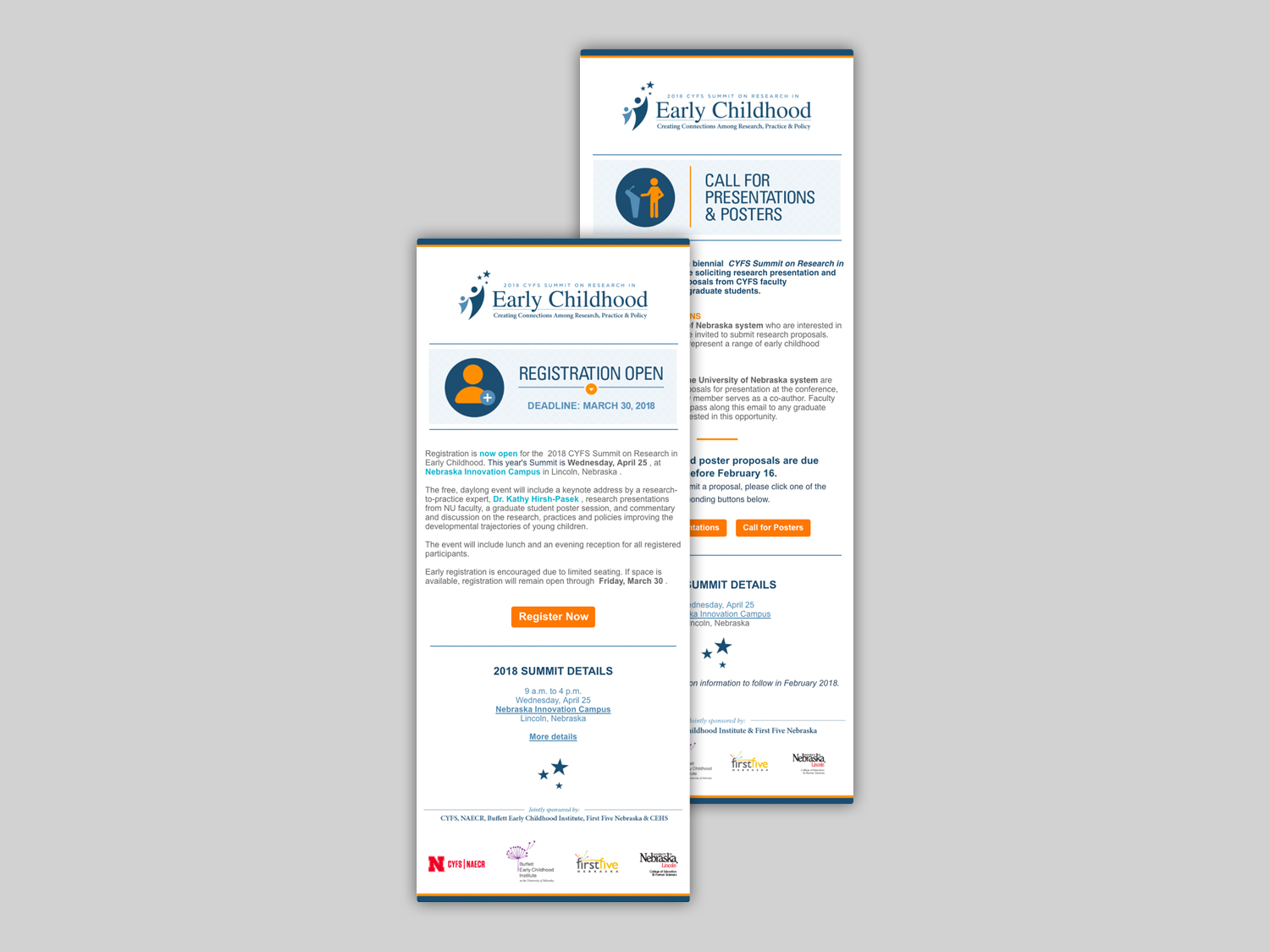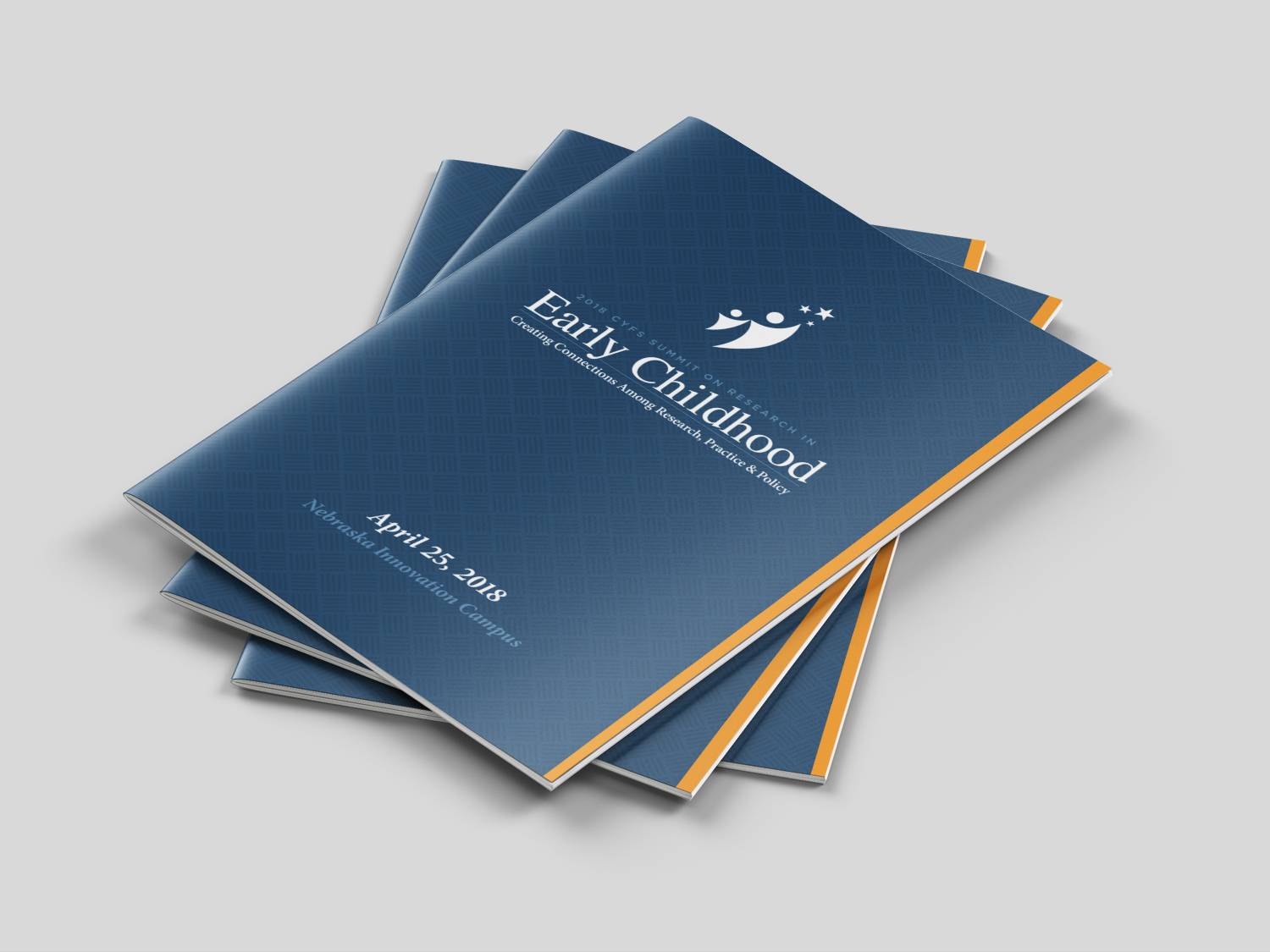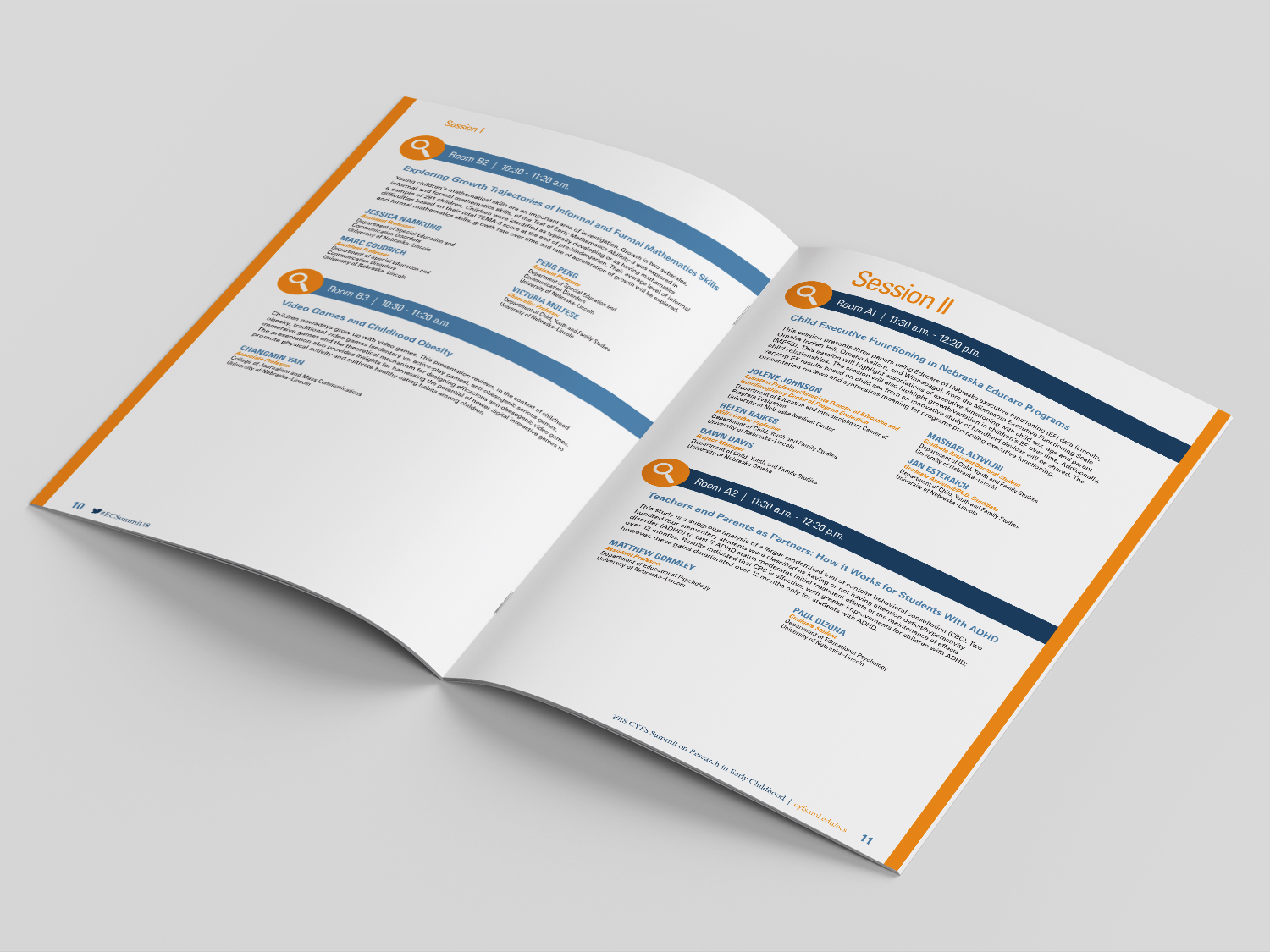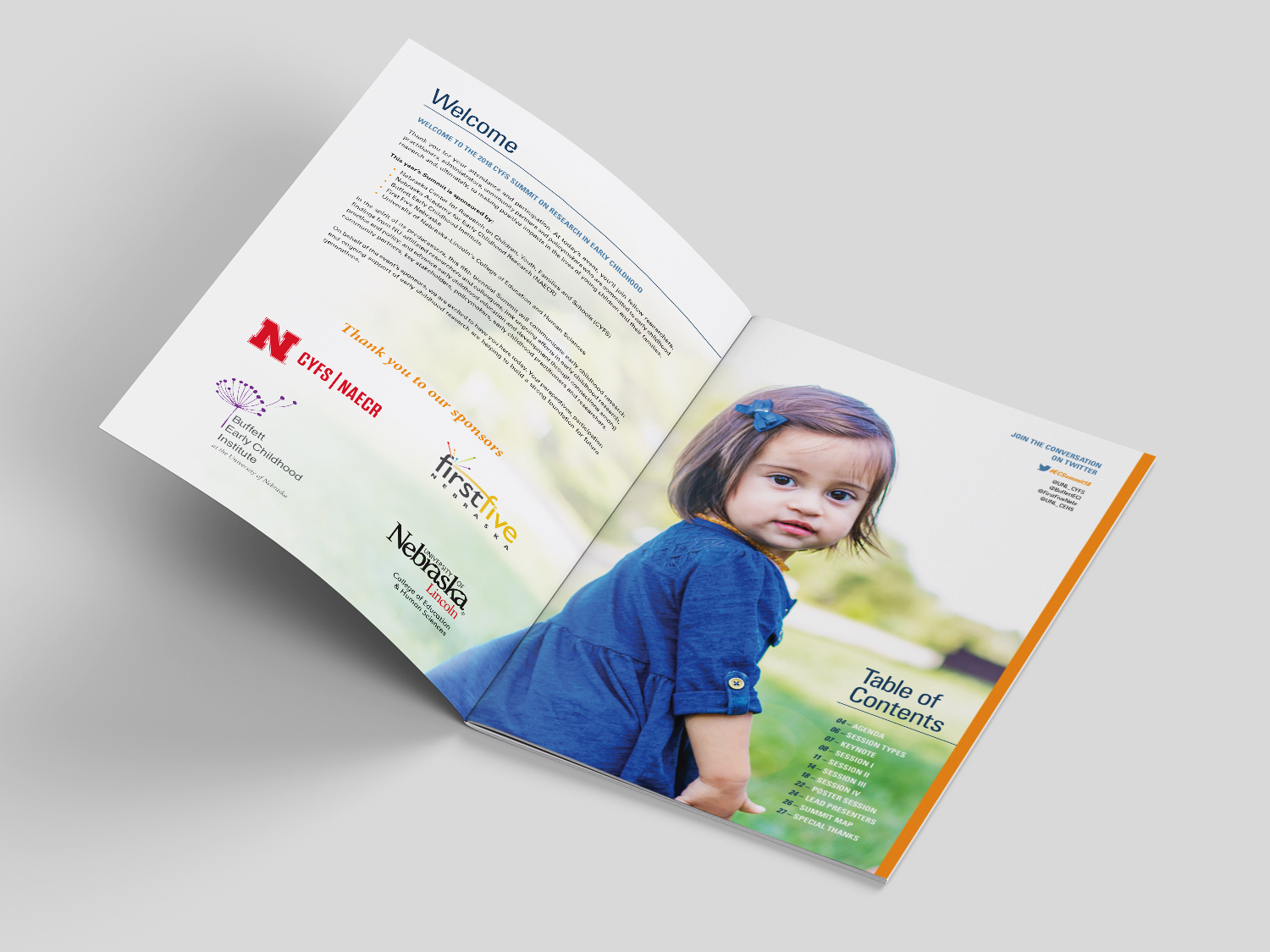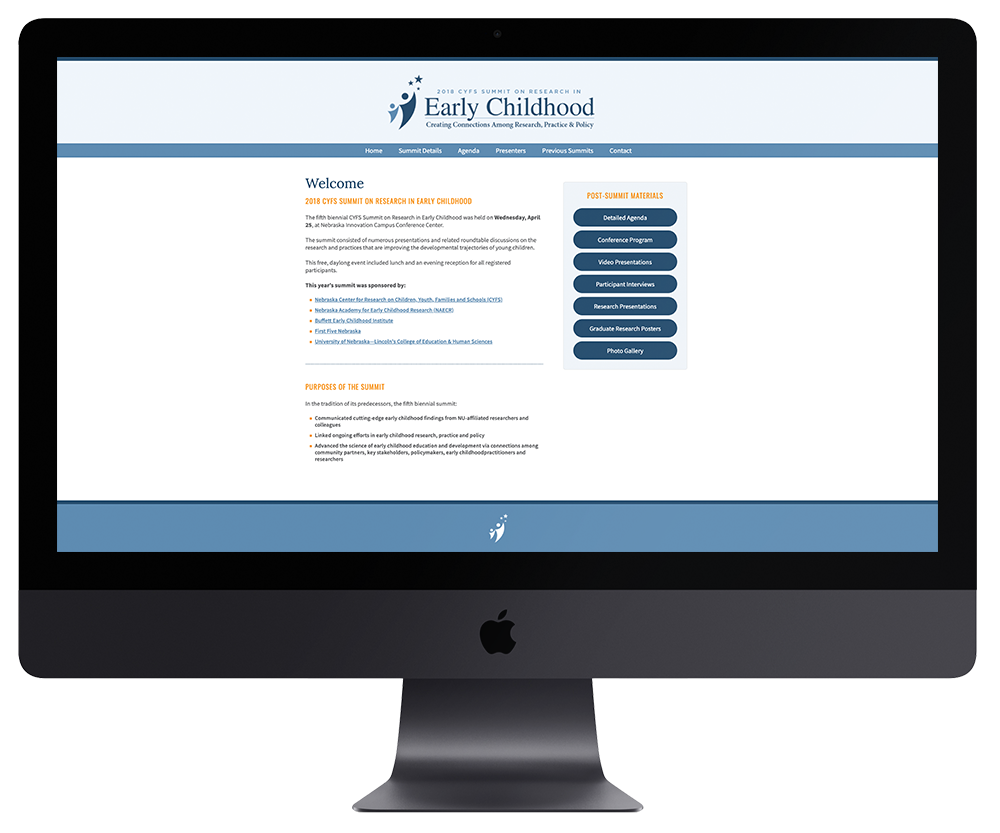 Participants representing different stakeholder groups were interviewed on-site during the summit about their experiences at the event and how it enhanced their work in early childhood. The videos were shared on social media and the summit website.