Huskers Keep Growing is a campus-wide positive message campaign promoted by UNL's Big Red Resilience and Well-Being program on its website, social media channels and around campus buildings.
The Challenge
Developing a name and identity for a social media campaign to promote hope, resilience, connectedness and belonging among the UNL student body. The campaign needed to focus on building a strong sense of community on campus, while sharing positive, empowering and targeted messages to college students through peer-to-peer video storytelling and engaging graphics.
Services Provided
Branding
Video Production
Graphic Design
Social Media Strategy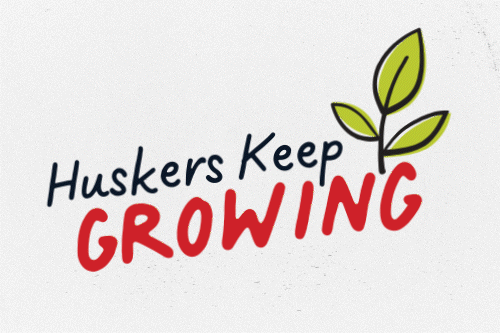 Huskers Keep Growing was designed to create positive, inclusive and hopeful messaging for UNL students. Authenticity and peer-to-peer influence were key components for the campaign. Branding utilized bright and engaging colors alongside handwritten typography to create an approachable and friendly feel. Student stories were integral to the campaign. UNL students were interviewed about their personal experiences and challenges and spoke directly to their peers about how taking care of their emotional well-being made a difference in their lives.
Various collateral pieces were developed to spread awareness of the campaign across campus. Stickers featuring positive messaging were distributed to students to foster a sense of community. Static clings were also put up in various buildings where students congregated across campus.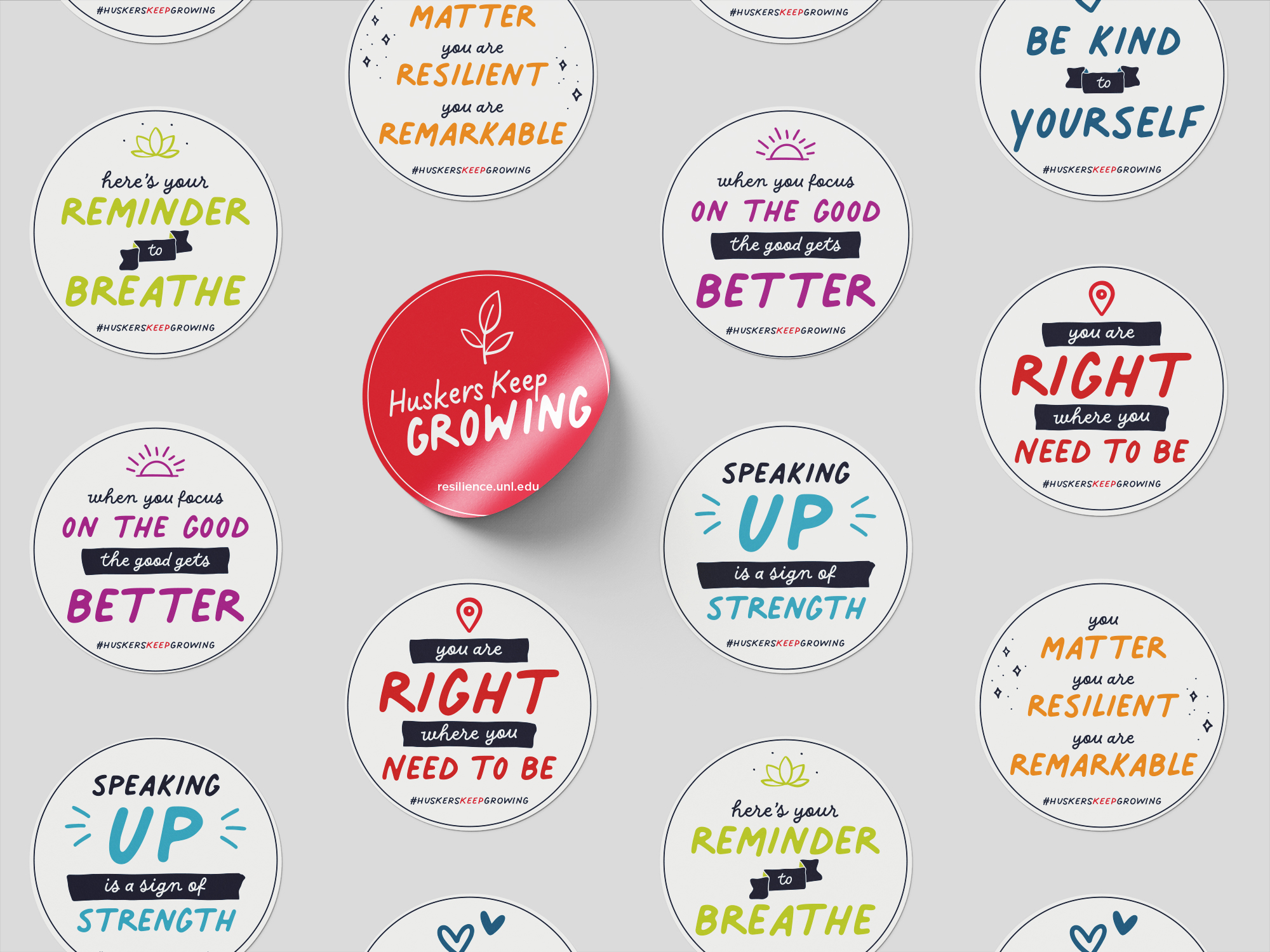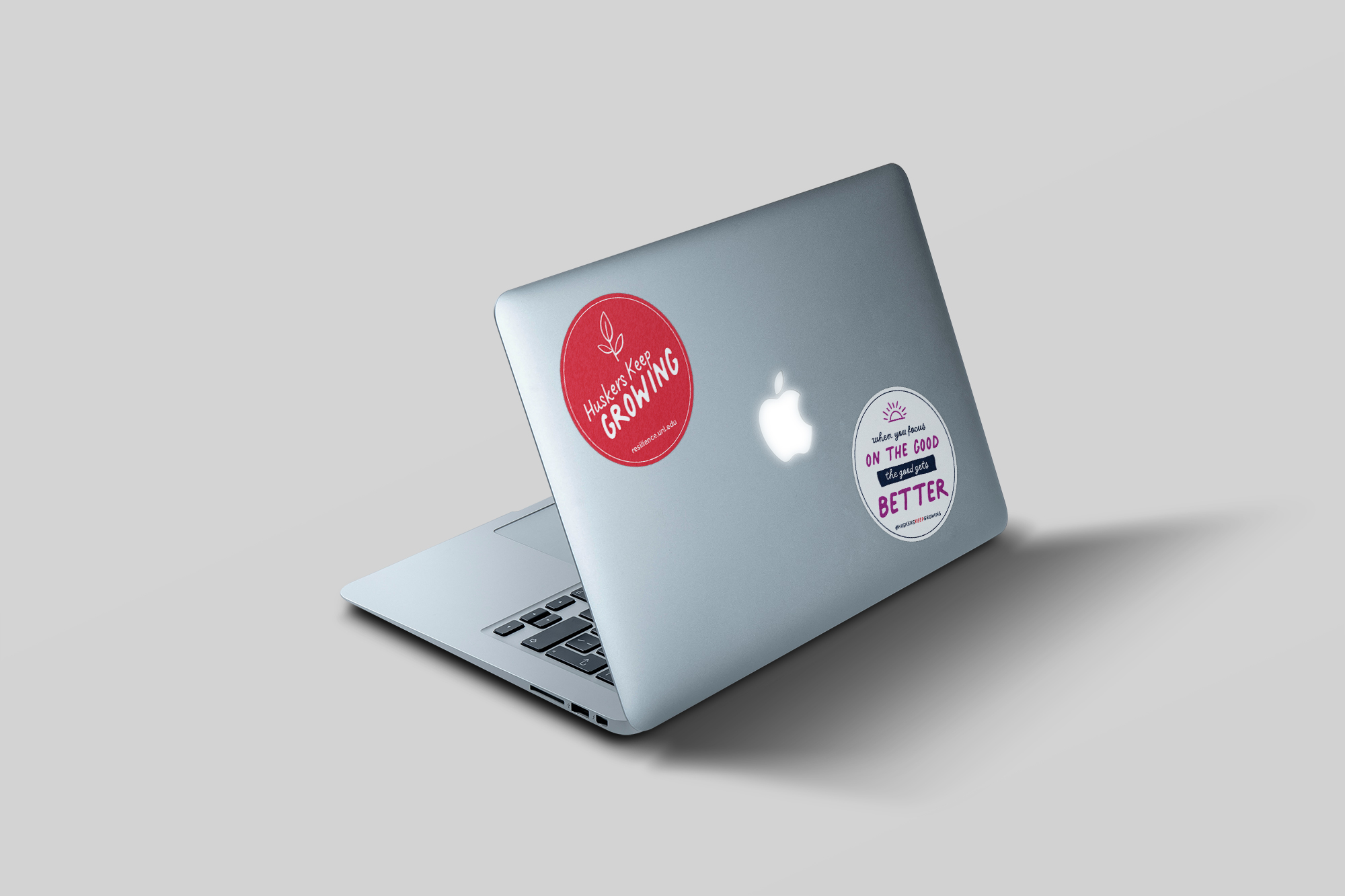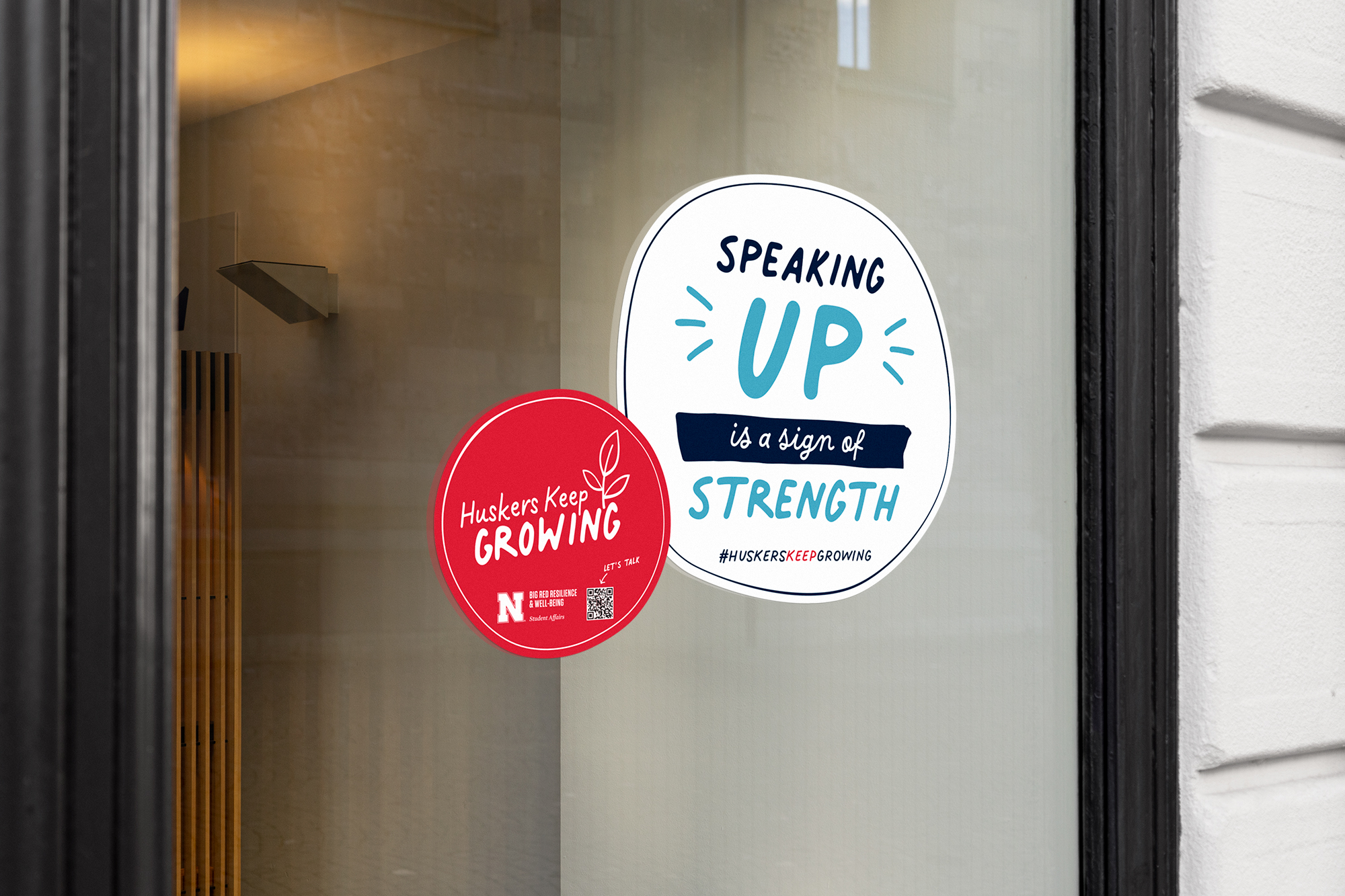 Campus partners were encouraged to use the social media toolkit to amplify the campaign messages online. The toolkit included a social media playbook, content calendar, social media assets and suggested copy to use on social platforms. The hashtag #HuskersKeepGrowing helped create an online conversation around the campaign.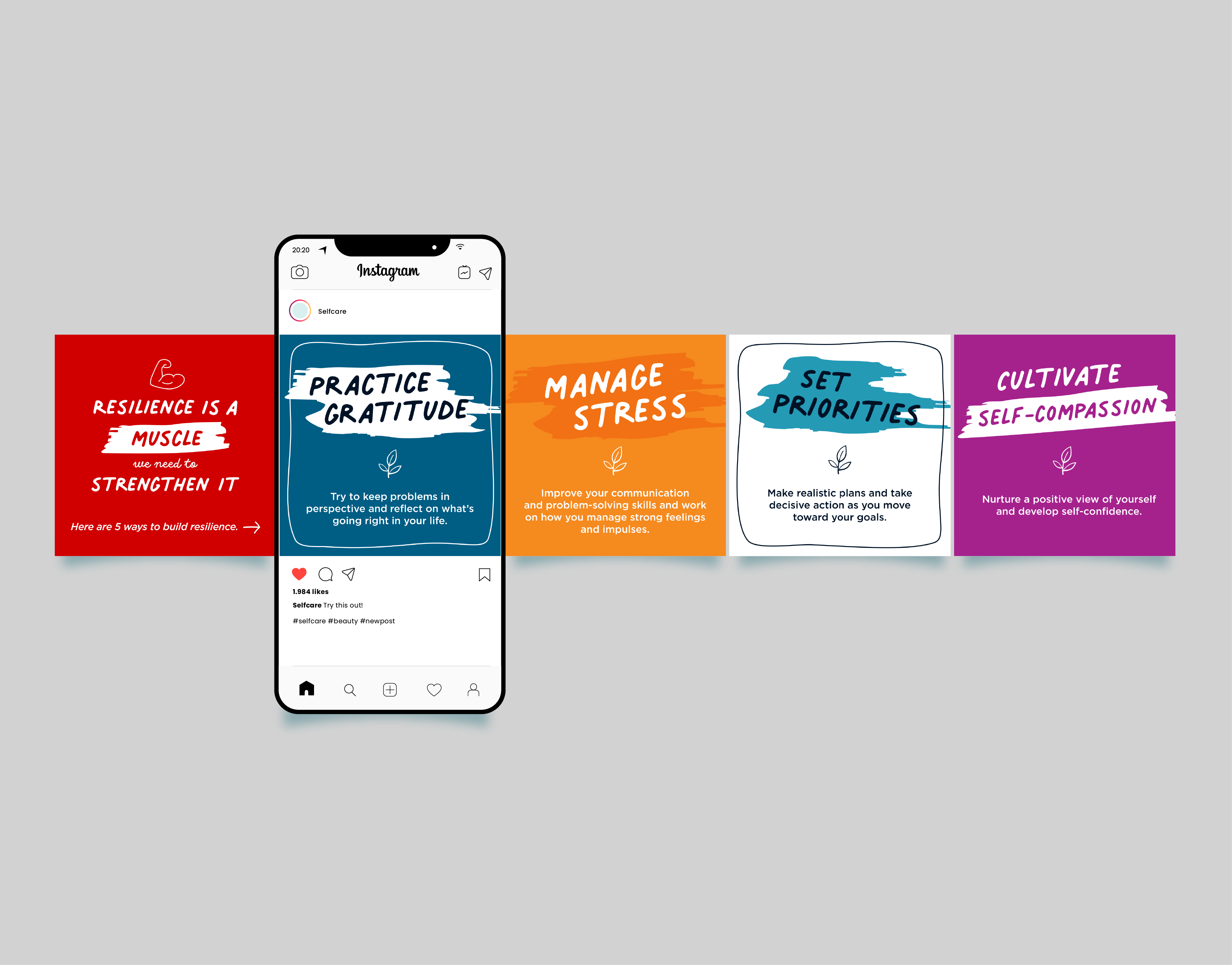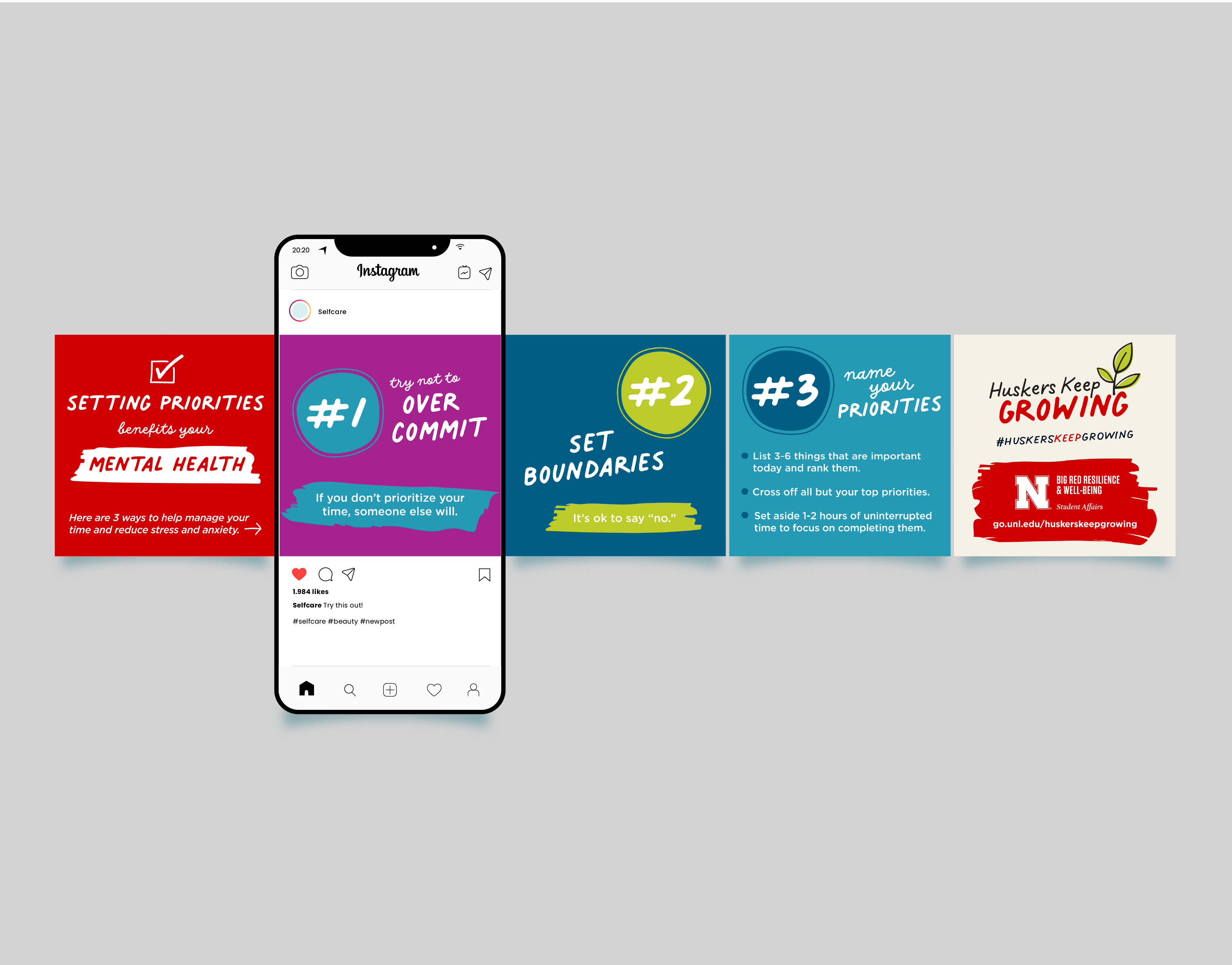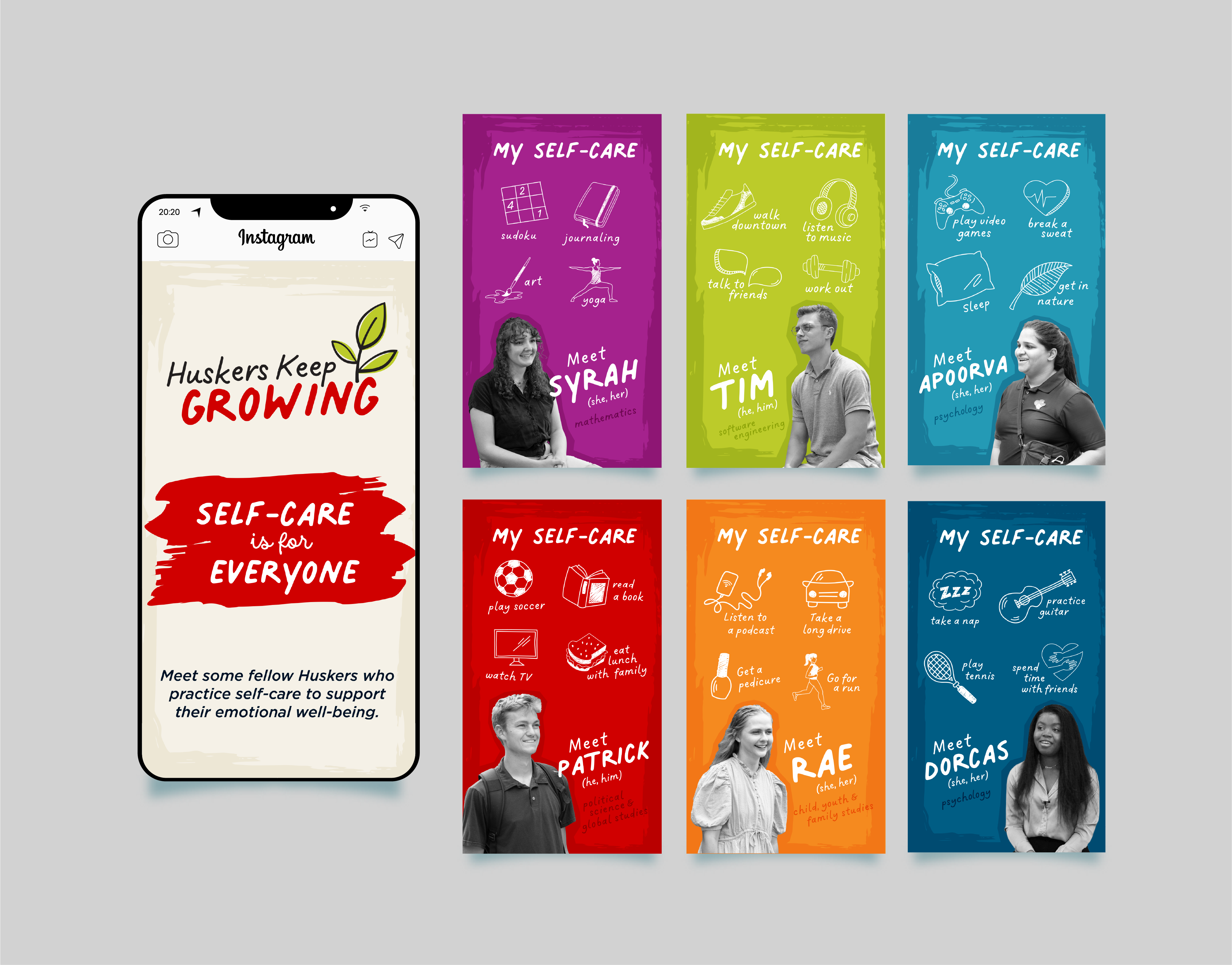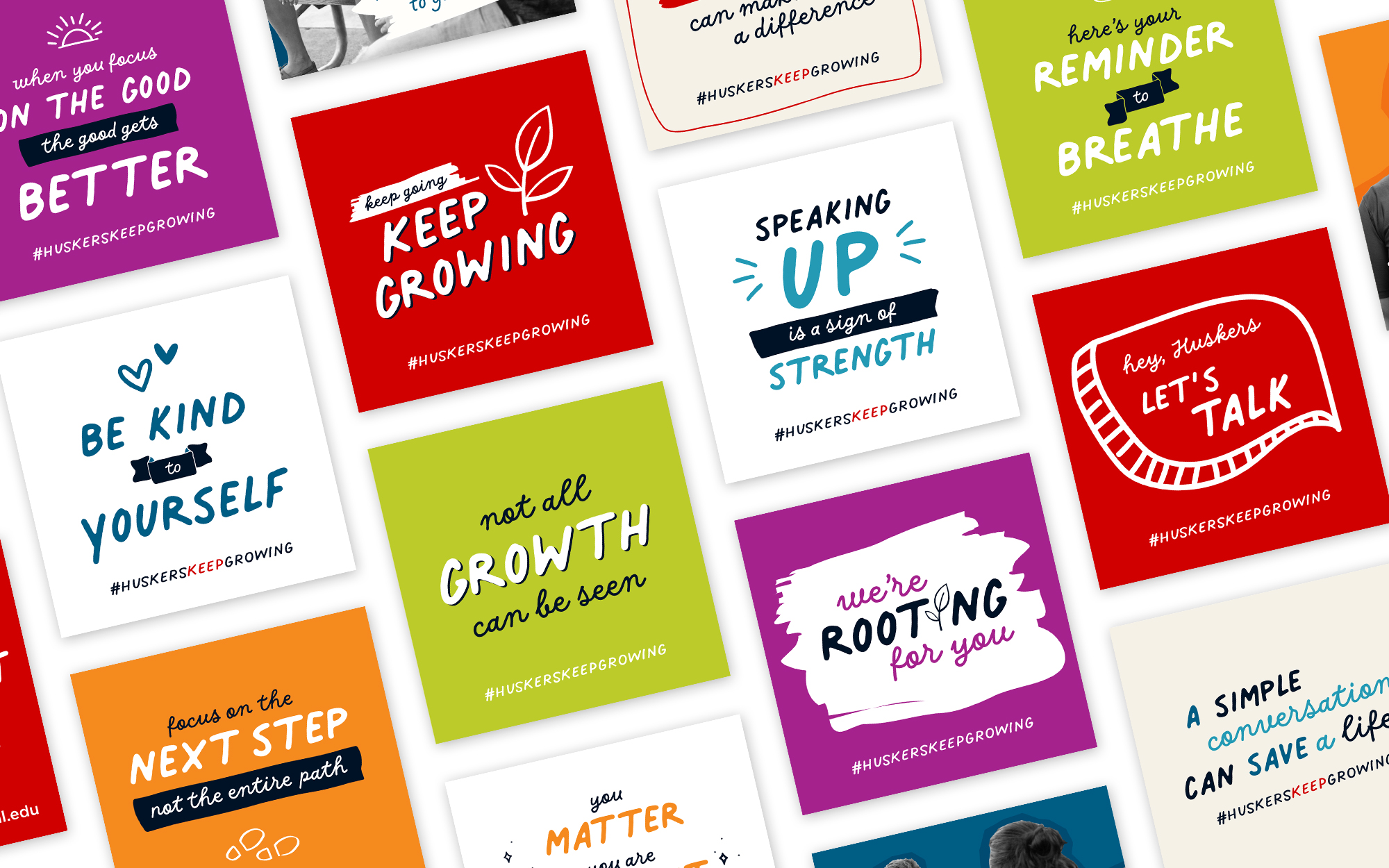 HKG-insta-carousel_3_Artboard 1 copy 2