Preparing all Nebraskans for learning, earning and living
Nebraska's Multi-tiered System of Support (NeMTSS) is an educational framework for continuous improvement, problem-solving and decision-making. It promotes an integrated system, connecting general and special education, along with all teaching and learning components, into a high-quality, standards-based instruction and intervention framework that can be adapted to meet students' academic, social-emotional and behavior needs.
Funder
Nebraska Department of Education
Audiences
Educators across Nebraska
Early childhood administrators and practitioners in Nebraska
Higher education deans, directors and faculty
Services Provided
Branding
Graphic Design
Social media management
Web development
Video production
The Challenge
Refine and update the identity for the Nebraska Department of Education's Multi-tiered System of Support Framework.
Goals
Build awareness of the NeMTSS framework.
Share the positive impact and value of NeMTSS, especially on the lives of Nebraskans.
Increase schools' adoption of the NeMTSS framework to help improve outcomes for all students in Nebraska.
The Solution
A modern visual identity that represents continuous improvement and six essential elements that make up the framework.

Monthly Avg. Website Visits
The branding for NeMTSS visually represents two important characteristics of the framework that influence student success: layered continuum of support and the six essential elements. Each of the colors in the wheel represent one of the six essential elements. 
Brand fonts
URW Grotesk & Times New Roman

Various printed and digital materials have been produced to support staff and facilitate statewide trainings and summits.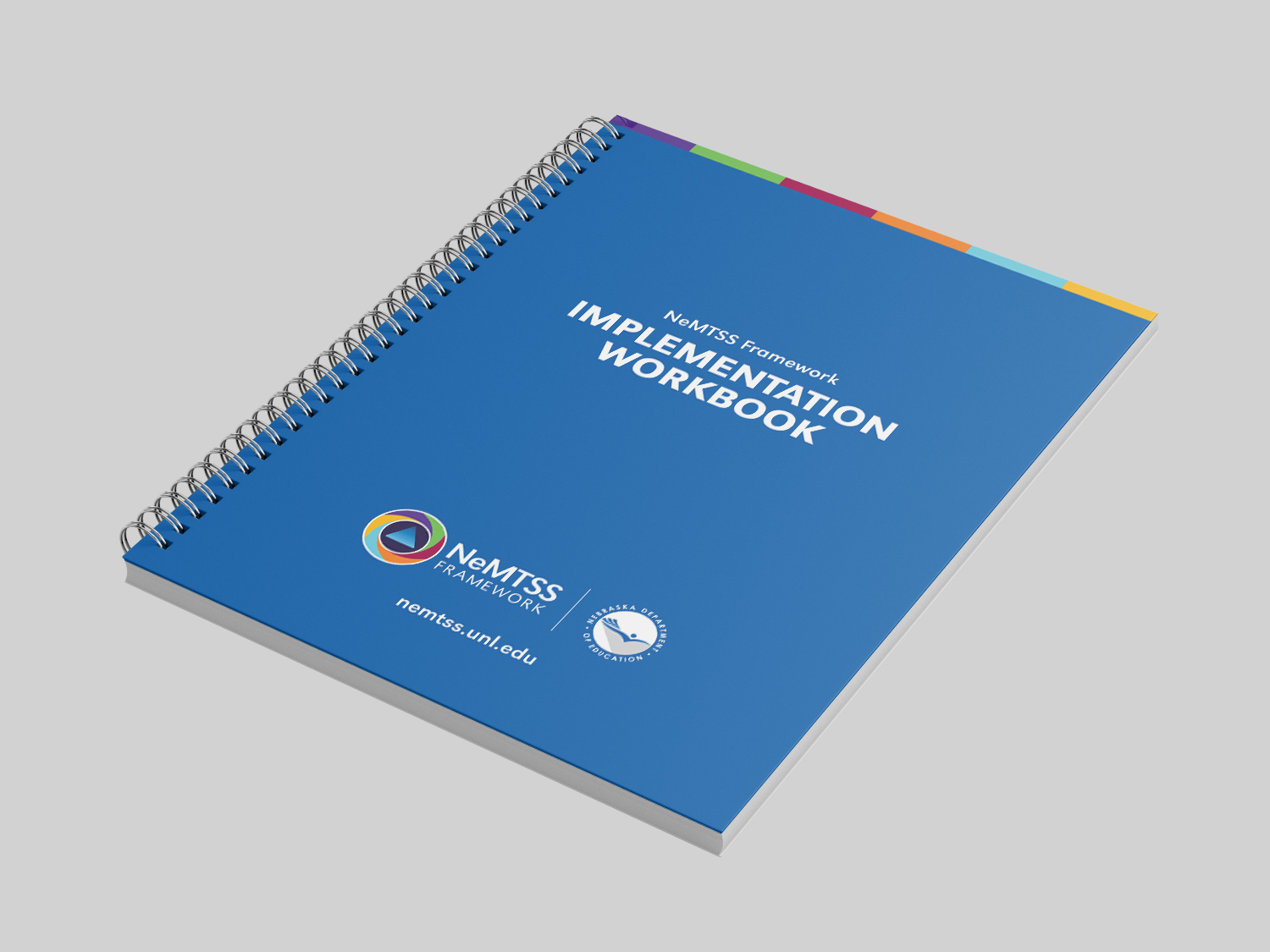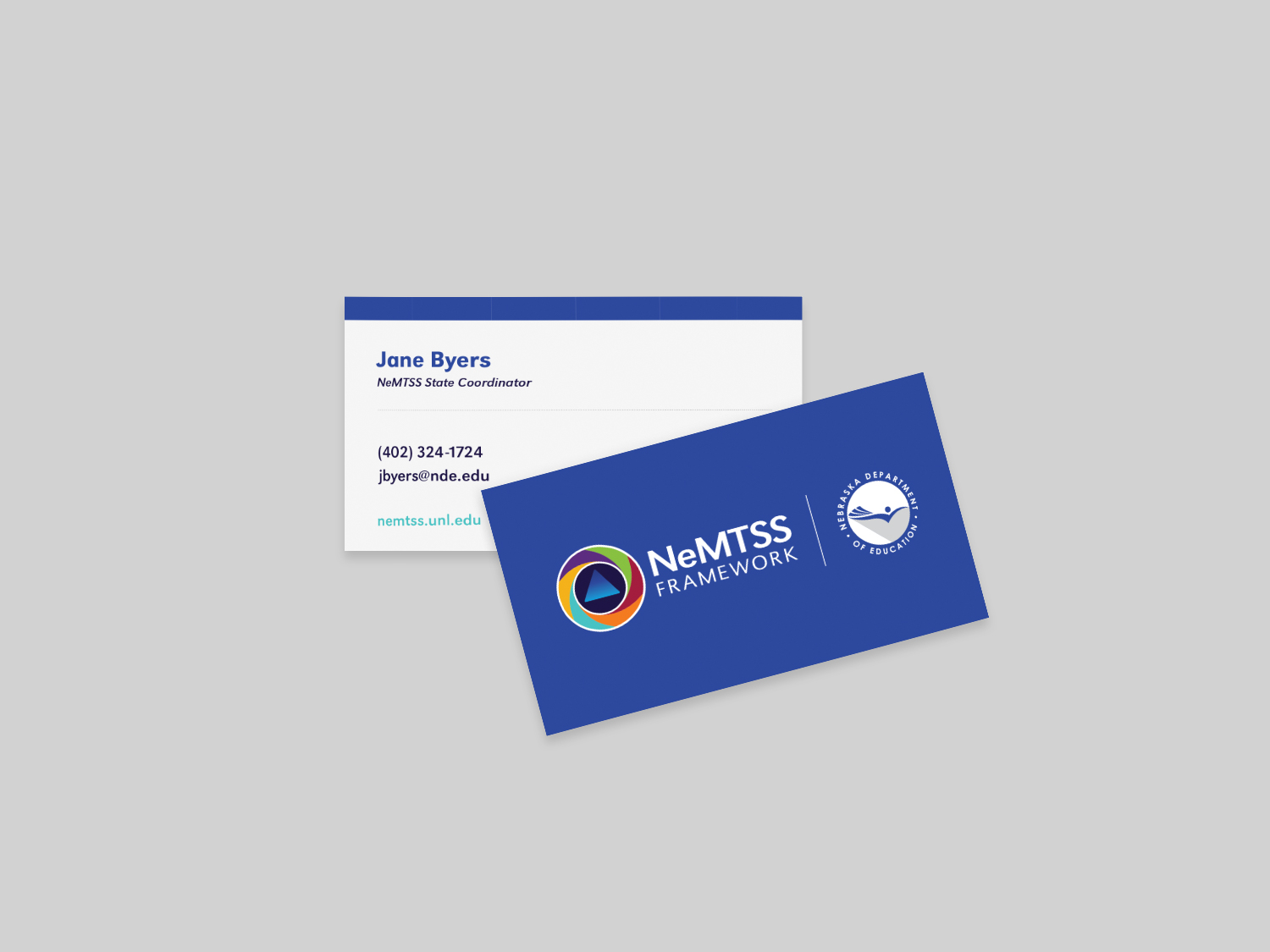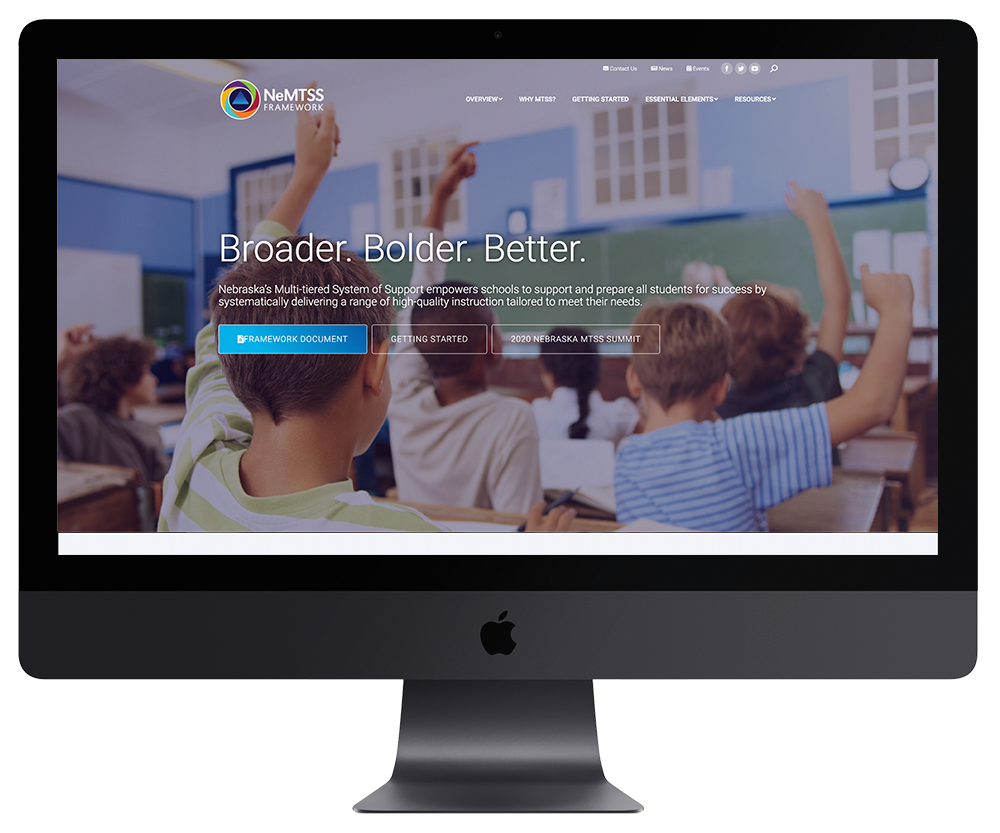 "The CYFS Media Team has been an amazing asset to the NeMTSS Frameworks and Nebraska Department of Education. We rely on them time and again to translate our ideas into finished products and be the brainchild behind everything we share out. They are always willing to support us with graphics, presentations, social media and more. We truly appreciate all the knowledge they bring to the table in terms of web, design and communications — and look forward to a continued partnership with them."
-Amy Rhone, Assistant Director, Office of Special Education, Nebraska Department of Education