The CYFS Research Network is a hub that sparks collaboration and discovery. This dynamic tool is designed to foster connections among Nebraska researchers in the social, behavioral and educational sciences — and to share their life-changing work.
The Challenge
Creating an interactive database of Nebraska researchers that fosters collaboration across NU campuses.
Services Provided
Database & App Development
Web Design & Development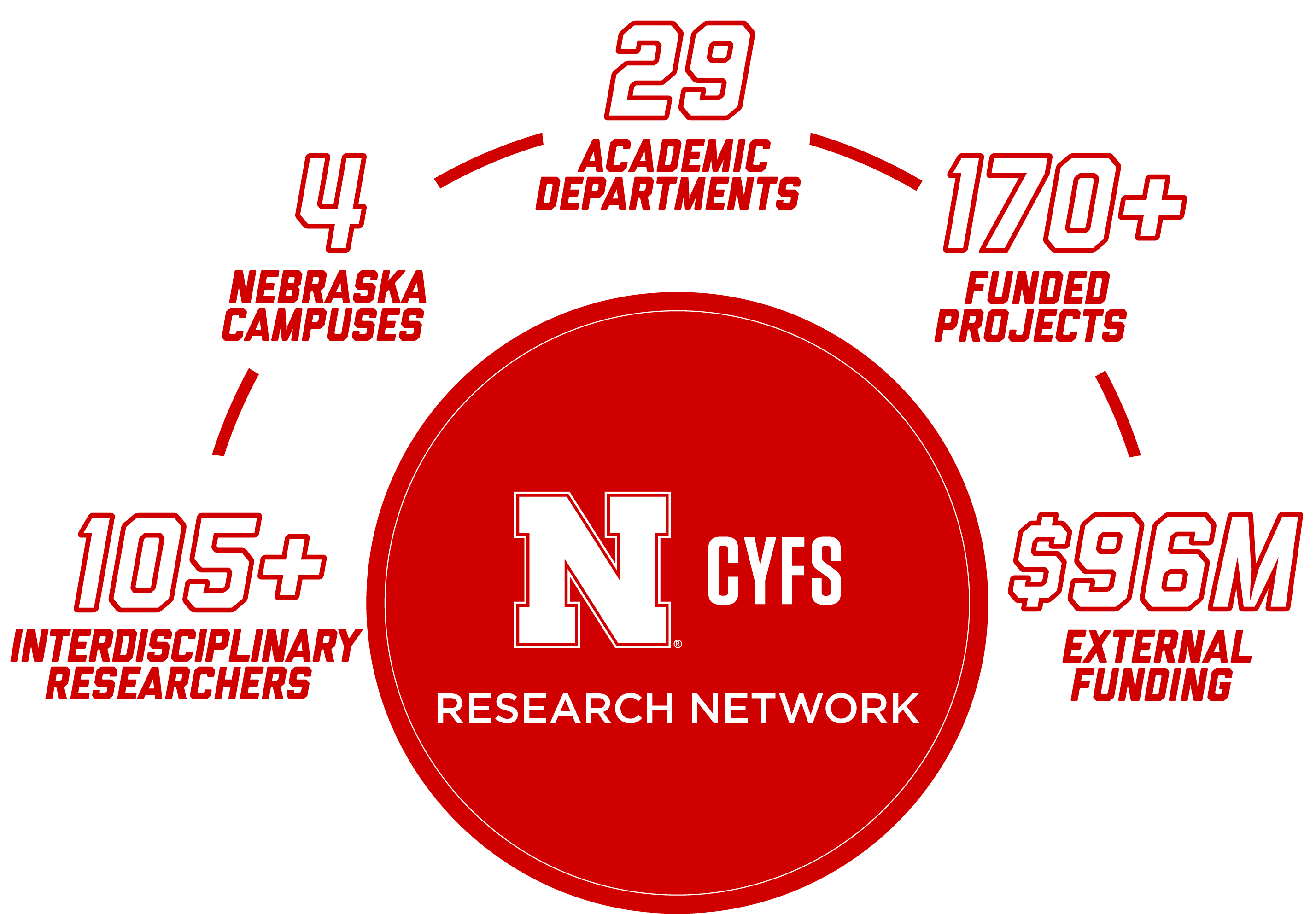 CYFS Research Affiliates make up a team of faculty with diverse backgrounds and disciplines within the University of Nebraska system. Their work significantly contributes to Nebraska's vibrant research community in the social, behavioral and educational sciences.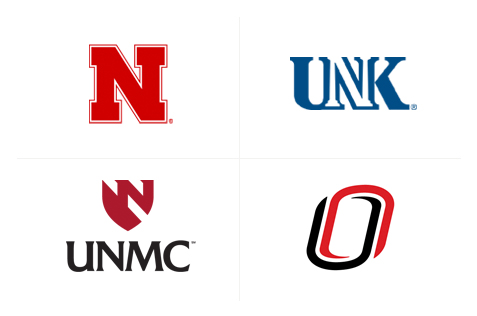 Academic Intervention & Learning

Early Education & Development

Psychosocial Development & Social-Emotional Learning

Research & Evaluation Methods

Rural Education & Communities
Data Support & Application Development
Various materials have been created for the TAPP research program, from brochures for school leaders to handouts targeting teachers and parents.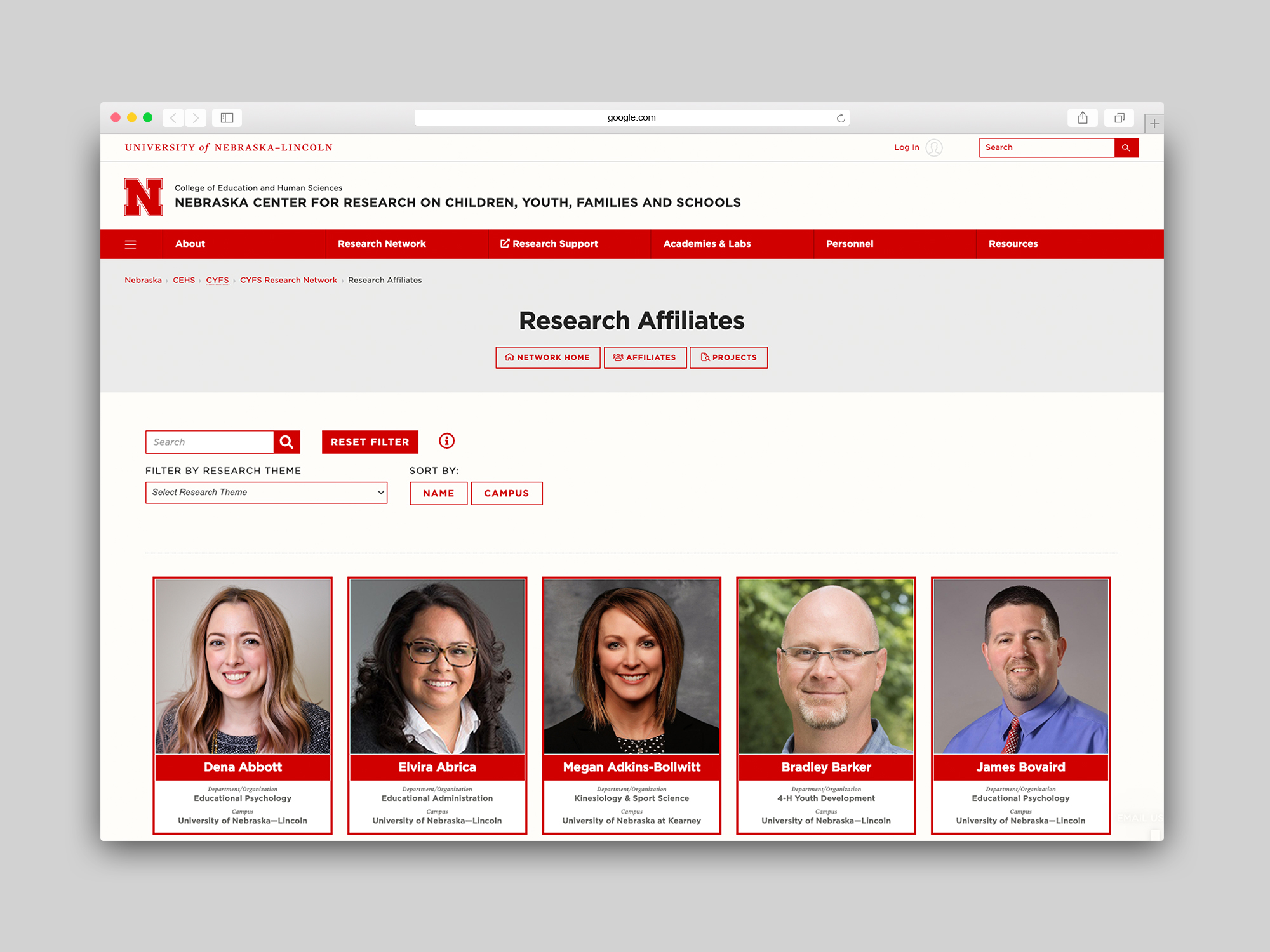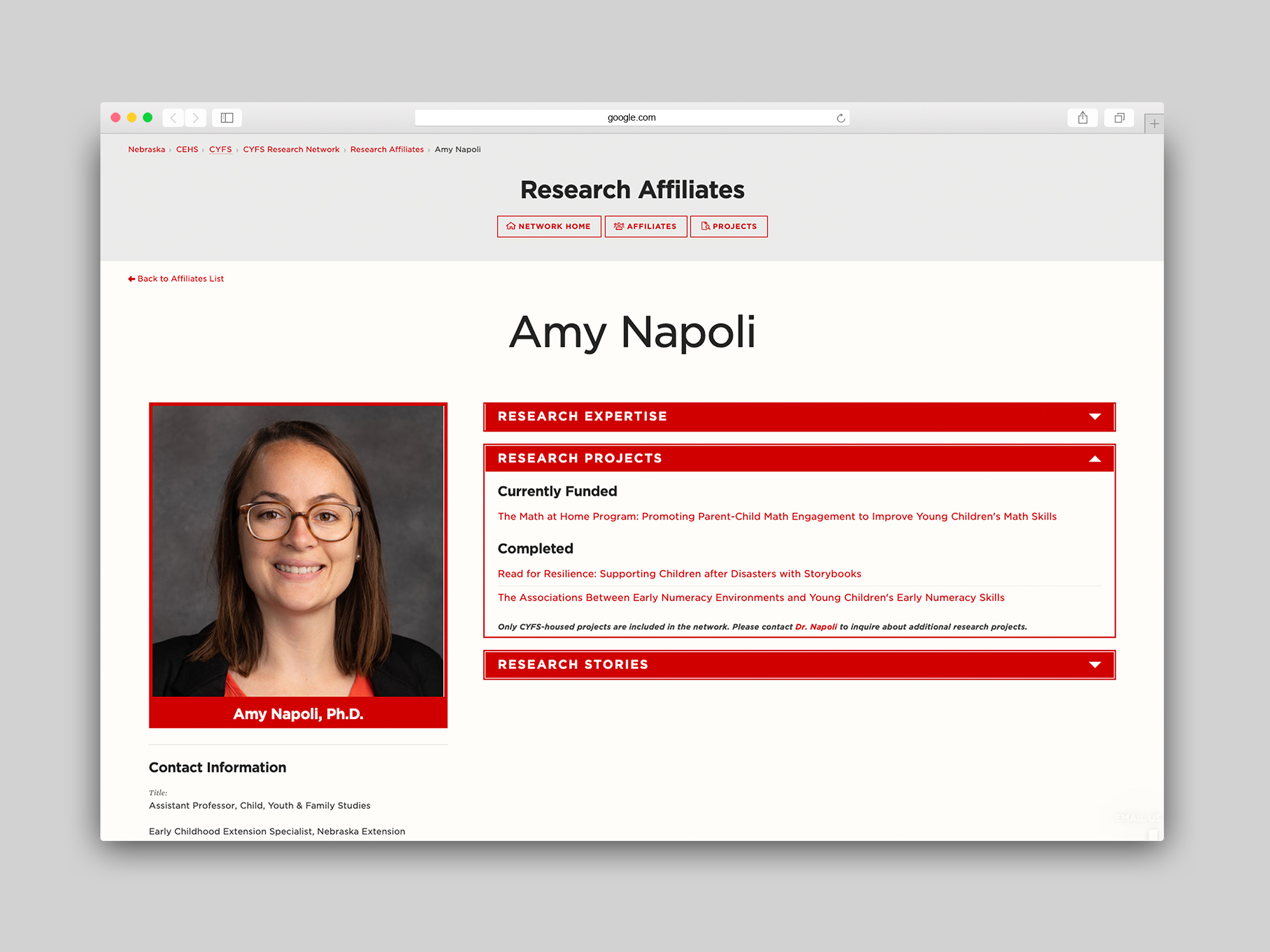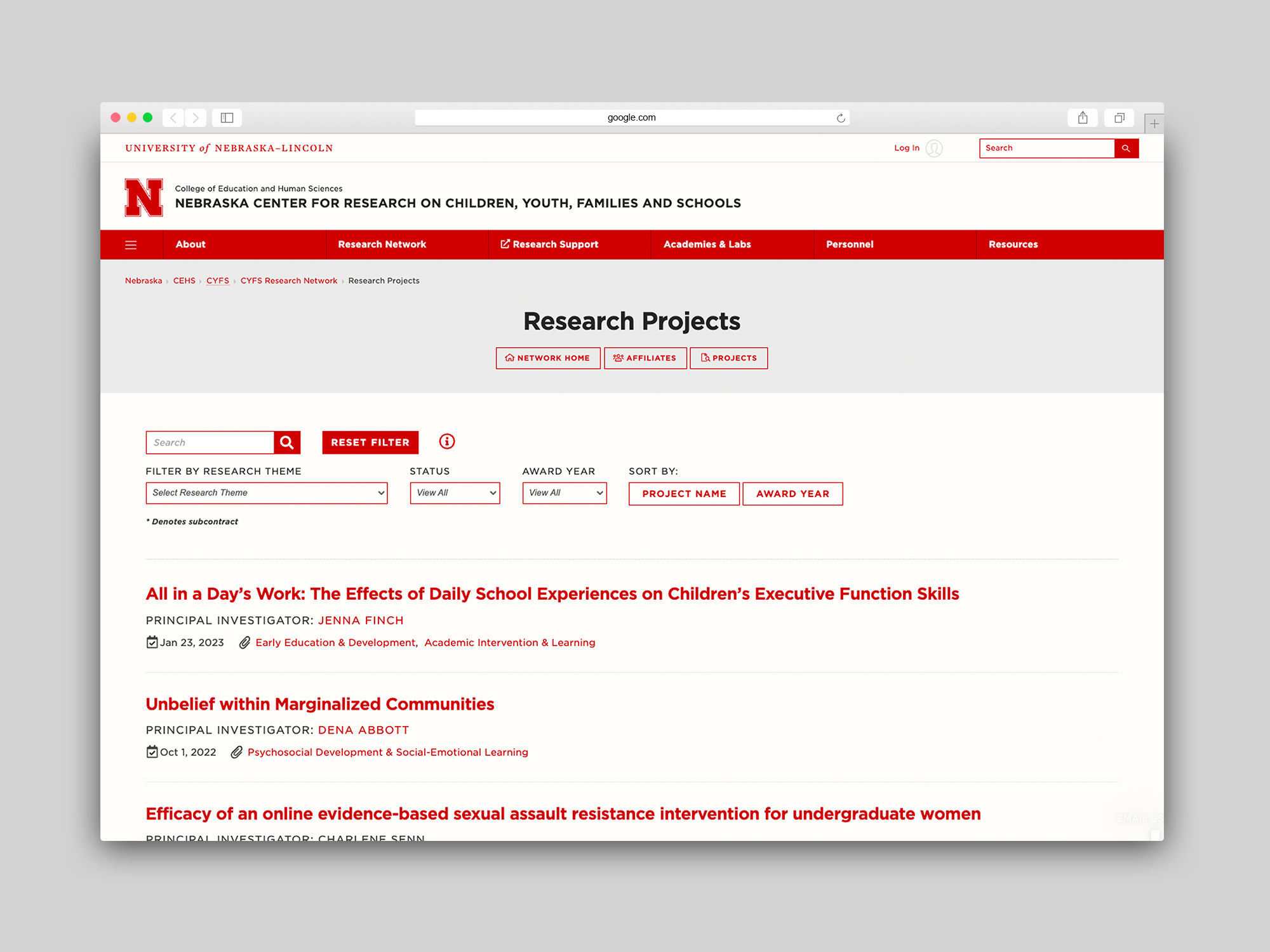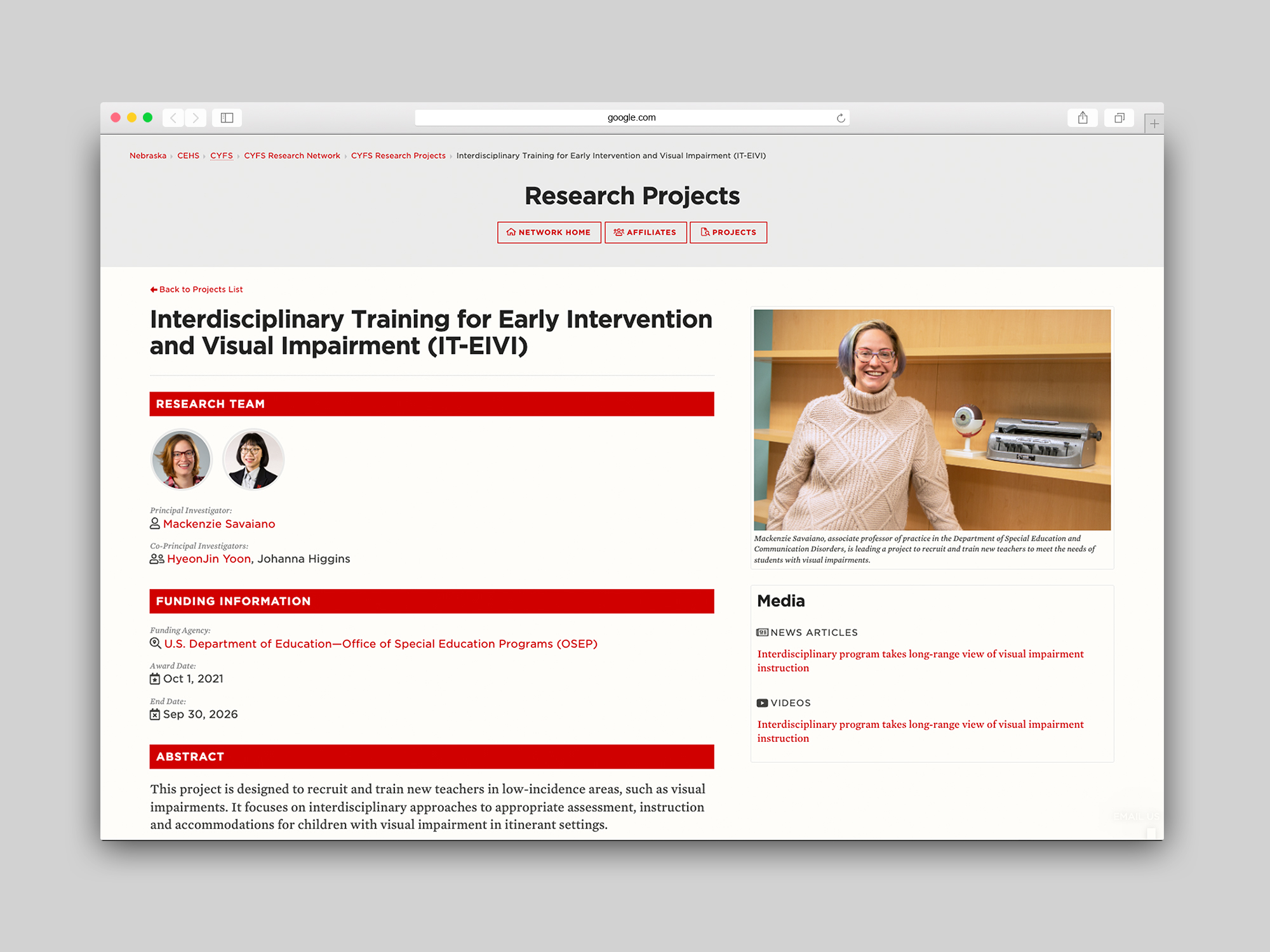 research-network-browser1
research-network-browser2
research-network-browser3
research-network-browser4