2016 Bullying Prevention Conference
Identifying & Intervening in Early Childhood
---
Keynote Presentations
Dan Olweus, Ph.D.
Researcher and founding father of the field of bullying prevention and intervention
---
Keynote Title
:
Whole-School Interventions in Norway and the U.S.: Long-Term Efforts to Reduce Bullying
---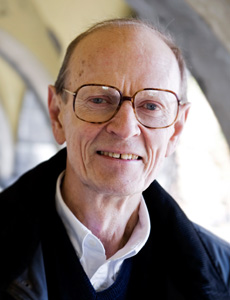 Dan Olweus is generally recognized as a pioneer and founding father of the field of bully/victim research and intervention. Olweus' research and intervention work has played a key role in the dramatic changes that have occurred worldwide in the last 15 years: from viewing exposure to bullying as a natural part of school life to seeing it as a pressing social issue that must be systematically addressed by schools, authorities and society. His book, "Bullying at School: What We Know and What We Can Do," has been published in 25 languages.

In 1970, Olweus started a large-scale Swedish project that is now generally regarded as the first scientific study of bullying problems in the world and was published as a book titled "Aggression in the Schools: Bullies and Whipping Boys." In the 1980s, Olweus conducted the first systematic intervention study against bullying, which documented positive effects of the Olweus Bullying Prevention Program. In 2001, the Norwegian government decided to offer the OBPP to all comprehensive schools as part of a national initiative against bullying.

The OBPP has been implemented in more than 550 elementary and lower secondary (junior high) schools in Norway. It has has also been implemented on a large-scale basis in several other countries including Iceland, Sweden, Lithuania, and the U.S. More than 1,500 OBPP consultants in the U.S. have been trained through Clemson University, and the program has been implemented throughout all 50 states in more than 7,000 schools.

Olweus has received a number of awards and recognitions for his research and intervention work including the "Lifetime Achievement Award" awarded by the International Bullying Prevention Association in 2013. He remains involved in bullying prevention research, including two current projects: a large-scale intervention using the OBPP in Pennsylvania and a study on the long-term effects of the OBPP in Norwegian schools. Olweus received his doctorate from the University of Umeå, Sweden.
---
Marjorie Kostelnik, Ph.D.
Dean of the College of Education and Human Sciences at the University of Nebraska–Lincoln
---
Keynote Title
:
Bullies, Victims and Bystanders: What You Can Do to Reduce Bullying Among Young Children
---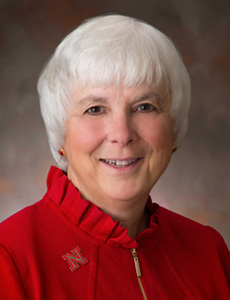 Marjorie Kostelnik came to the University of Nebraska–Lincoln in 2000 as dean of the College of Human Resources and Family Sciences. In 2003, Human Resources and Family Sciences combined with Teachers College to become one of the first colleges of Education and Human Sciences (CEHS) in the U.S. Now in its second decade, CEHS has grown from 2,500 students to more than 4,000, and has tripled its research funding and publication record.

Kostelnik's research focuses on early education and community coalition building, and she is the author of 58 articles and chapters, and 17 books. She teaches undergraduate and graduate classes on the topics of early childhood education, program administration and program evaluation. Kostelnik is also a member of the editorial board for the Journal of Early Childhood Research and Practice and the Asia-Pacific Journal of Research in Early Childhood Education.

Locally, Kostelnik serves on the Educare of Lincoln Partners Board (early education, birth to age 5), the Malaika Foundation Board (global education), and the Dimensions Educational Foundation Board (nature education). She was recently appointed to the National Academies of Science Institute of Medicine Committee to study the science of children birth to age eight. She has also served on the National Association for the Education of Young Children, the Board on Human Sciences, and the Great Plains Interactive Distance Education Alliance, a consortium of universities engaged in distance education.

Kostelnik began her career working with Head Start before receiving her master's and doctoral degrees in human development and family studies from The Pennsylvania State University. She was on faculty at Michigan State University for 22 years, serving first as supervisor of the Child Development Laboratories and then as chair of the Department of Family and Child Ecology. During this time, she worked with educators in 100+ programs inside and outside the U.S. designing developmentally appropriate curriculum, enhancing children's school readiness and working with teachers to develop positive child guidance strategies. She also won numerous teaching and service awards at MSU, including the MSU Teacher Scholar award and the MSU Teacher of the Year award.
---
Cynthia Germanotta, MPA
President and co-founder of Born This Way Foundation (with daughter Stefani, Lady Gaga)
---
Keynote Title
:
Creating a Kinder and Braver World: The Vital Role of Raising Kind and Brave Children
---
Cynthia Bissett Germanotta is the president and co-founder of Born This Way Foundation, which was launched alongside her daughter, Stefani (Lady Gaga), in 2012. The foundation exists to empower youth and inspire kindness and bravery.

Under Germanotta's leadership, Born This Way Foundation has established connections with over 150,000 young people and partners, conducted cutting-edge research and received numerous honors. These honors include the Family Online Safety Institute's award for Outstanding Achievement in 2012, the National Association of School Psychologists Special Friend to Children Award for 2013, and the Anti-Defamation League's 2015 No Place for Hate Making a Difference Award.

Germanotta is a former telecommunications executive whose career in sales and management spanned 25 years. She was most recently honored by Dancing Classrooms and Greater Boston PFLAG for her advocacy for youth in the mental health space. Germanotta has served on the Board of the Empowerment Initiative at the University of Nebraska–Lincoln and the Ladies Auxiliary Committee of The Columbus Citizens Foundation, receiving the CCF's Humanitarian Award for 2015. She has also been an advocate for the Women's Council on Heart Health for the Ronald O. Perelman Heart Institute and is currently a member of the Board of Governors for the Parsons School of Design.

Germanotta earned her bachelor's degree from West Virginia University and her master's in public administration from The George Washington University.
---