2016 Bullying Prevention Conference
Identifying & Intervening in Early Childhood
---
Interactive Workshops
Workshop Concurrent Session I
9:45 AM
Supporting the Socio-Emotional Development of Infant and Toddler Black Boys: Examining Their Promotive Contexts and Environments
Preschool black boys are likely to be suspended at a much higher rate than their white male counterparts. Research findings indicate that black children face many familial and social challenges compared to their white peers. While there are universal indicators that predict children's outcomes, there may be specific indicators that are more beneficial for black boys' early development. This presentation seeks to explore the early child, family and community factors that may influence black boys' socio-emotional development. This workshop will uncover the important role of families, communities, and the early care and education community in supporting black boys' early development and preventing poor socio-emotional and behavioral outcomes.
---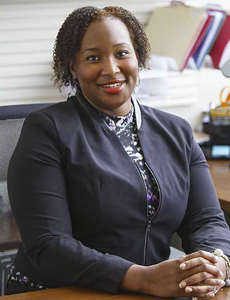 Iheoma U. Iruka, Ph.D.
Director of Research & Evaluation, Buffett Early Childhood Institute, University of Nebraska
Iheoma Iruka is the director of research and evaluation at the Buffett Early Childhood Institute at the University of Nebraska. Her research focuses on determining how early experiences impact poor and ethnic minority children's learning and development (ages 0-8); and the role of the family and education environments and systems in this process.

She is engaged in projects and initiatives focused on how evidence-informed policies, systems, and practices in early education can support the optimal development and experiences of low-income, ethnic minority, and immigrant children, such as through quality rating and improvement systems, home visiting programs, and high quality preschool programming. In particular, she has been engaged in addressing how best to ensure excellence for young children placed at risk, especially black boys. She has extensive publications, including a textbook and short-format book geared towards early care and education practitioners working with diverse populations.

She serves on numerous national boards and committee, including the Institute of Medicine/National Research Council Committee on Supporting Parents of Young Children (0-8), Head Start's National Research Conference Executive Committee, the Study of Early Head Start-Child Care Partnerships Expert Workgroup, and the Quality Initiatives Research and Evaluation Consortium Steering Committee.
---
Workshop Concurrent Session I
9:45 AM
Understanding Children's Temperament
When faced with a frustrating situation with a peer on the playground, one child may cry, another may calmly walk away, and a third may lash out angrily by kicking or hitting. These different responses are influenced, in part, by children's temperament. Temperament is defined as individual differences in initial reactions to the environment, such as anger or fear, and a person's ability to regulate those reactions. Although temperament has biological roots, it is shaped by complex interactions between environmental experiences and genetics. In this session, we will talk about some of the more challenging temperament traits children may bring with them to the school environment, what this means for their relationships with peers and teachers, and how the important adults in their lives can more effectively work with children's temperament traits to optimize outcomes.
---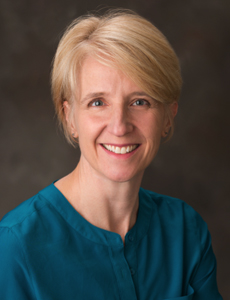 Kathleen Moritz Rudasill, Ph.D.
Susan J. Rosowski Associate Professor, Educational Psychology, University of Nebraska-Lincoln
Kathy Rudasill is a Susan J. Rosowski associate professor of educational psychology at the University of Nebraska–Lincoln. In her research, Rudasill studies how young children's individual differences in temperament unfold in the classroom to affect their interactions with teachers and peers, and their academic success. The primary goal of this work is to gain insight into the specific classroom processes (e.g., student-teacher interactions, relationships) that facilitate or hinder success for students with more problematic temperamental characteristics, such as anger, negative emotionality, or shyness.

Rudasill has several ongoing projects addressing the interplay between temperament and classroom and home environments with toddlers, preschool children, and elementary students. In addition to multiple journal publications in this area, Rudasill has a new book from Teachers College Press titled "Quiet at School" that provides teachers with evidence-based strategies for helping temperamentally shy children in the classroom. She has given talks to teachers and parents about how to work with children's temperament to optimize goodness-of-fit between children and the environment.
---
Workshop Concurrent Session II
1:00 PM
The Evolving Landscape of Play
Play is an essential aspect of a healthy childhood. Through play, children experience benefits associated with social, emotional, cognitive and physical development. This workshop will focus on insights related to play behaviors and shifts in the play landscape resulting from emerging technologies and changing attitudes. We will discuss new play platforms and how they may enhance children's empowerment, as well as the potential risks and social challenges.
---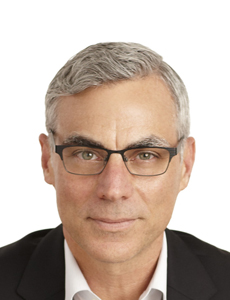 Michael Shore, Ph.D.
Vice President, Head of Global Consumer Insights and Foresights, Mattel
Michael Shore is currently the vice president and head of global consumer insights and foresights at Mattel. He is responsible for research on all Mattel brands, including American Girl and Fisher Price.

Over the past 20 years, Shore has established Mattel's global research infrastructure. He has had responsibility for investigating kids', parents' and adults' attitudes towards leisure time and play across categories and platforms including entertainment, traditional toys, digital and video gaming, robotics, sports and emerging connected toy platforms.

Shore is internationally recognized as one of the foremost industry experts on play behavior and toy preferences. During his tenure, he has surfaced many of the foundational insights that Mattel uses to guide business strategy, innovation, and new product development. He has partnered with multiple universities and leaders in the field to investigate the significance and importance of play in kids' lives.
---
Workshop Concurrent Session II
1:00 PM
Supporting Positive Peer Relations Through a Classroom Social-Emotional Learning Curricula
This workshop will discuss connections between social-emotional competence and positive peer relations in the early learning setting. The primary focus of the presentation will be on the Second Step Early Learning program. This program includes teacher-delivered short daily lessons focused on five major topics: skills for learning, empathy, emotion management, friendship skills, and transitioning to kindergarten. Participants will be introduced to the program and learn how the lesson topics support positive peer relations. The session will also discuss the training provided with the program and ways that classroom staff can support both skill development in these areas and a more positive classroom environment.
---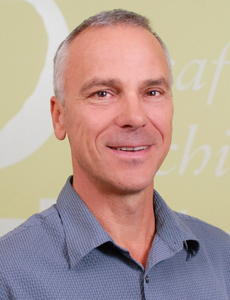 Brian Smith, Ph.D.
Research Scientist, Committee for Children
Brian Smith received his doctorate from the School of Social Welfare at the University of Washington where his research focused on the science behind effective interventions to promote youth development and prevent youth problems. Prior to that, he spent eight years working as a counselor and social worker in K-12 schools.

Since 2005, Smith has been a research scientist at the Committee for Children, where he works on developing and evaluating school-based social emotional learning programs.