Nebraska Needs You is a statewide social media campaign focused on promoting hope, resilience and connectedness among rural youth in Nebraska. The campaign was developed to help reach rural youth who are at risk for suicide or poor mental health outcomes, particularly following the state's historic flooding in 2019.
The Challenge
Creating a youthful and engaging social media campaign to share positive and empowering messages aimed at promoting self-worth, encouraging youth to take care of their mental health and normalizing asking for help if they or someone they know is struggling.
Services Provided
Branding
Graphic Design
Social Media Strategy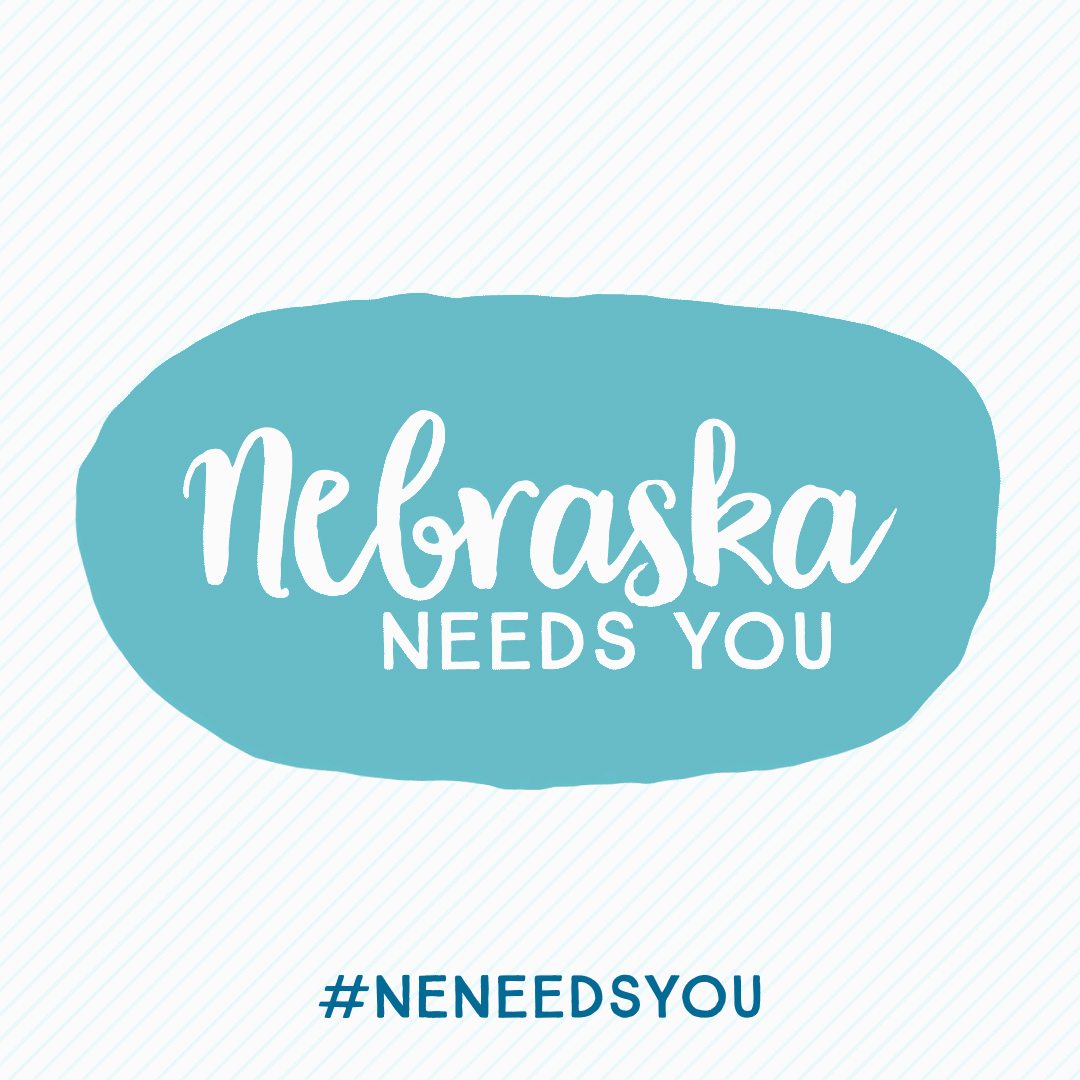 The campaign crafted hopeful and empowering messages around suicide prevention and mental health that would appeal to rural youth using a mix of photography and simple graphics. A positive approach was key in creating messaging.

Graphic Design & Social Media 
A library of shareable graphics and GIFS were created for multiple agencies across the state to use on their respective social media channels to help amplify campaign messages.