Welcome!
The Future of School Psychology Multisite Conference (November, 2002) generated significant interest and important agendas related to the future of the field in several important areas. Among the areas delineated as essential for our future was "families." Thus, participants at the conference and at satellite sites generated goals and action steps related to school psychology and family-school partnerships. This website presents the work of the Future of School Psychology Task Force on Family-School Partnerships.
The materials contained herein were designed for trainers, practitioners, graduate students, and researchers who are interested in evidence-based family-school partnership programs. They are appropriate for pre-service and in-service purposes. It is recommended that users peruse the various links and consider various ways that these materials can be used flexibly and proactively as they consider creating priority agendas promoting family-school partnerships to support children's learning and development.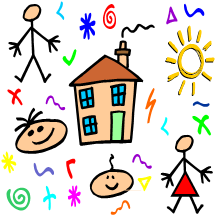 The materials are available for use, free of charge. Downloading and use of materials (forms, handouts, powerpoint slides, activities, and other documents and training materials) is permissible, pending appropriate credit be given to the Future of School Psychology Task Force on Family-School Partnerships.
Special appreciation is extended to the following groups who provided financial resources to support in part the work of the Task Force: the National Association of School Psychologists, American Board of Professional Psychologists, American Academy of School Psychologists, Council of Directors of School Psychology Programs, Society for the Study of School Psychology, and New Hampshire School Psychology Association.