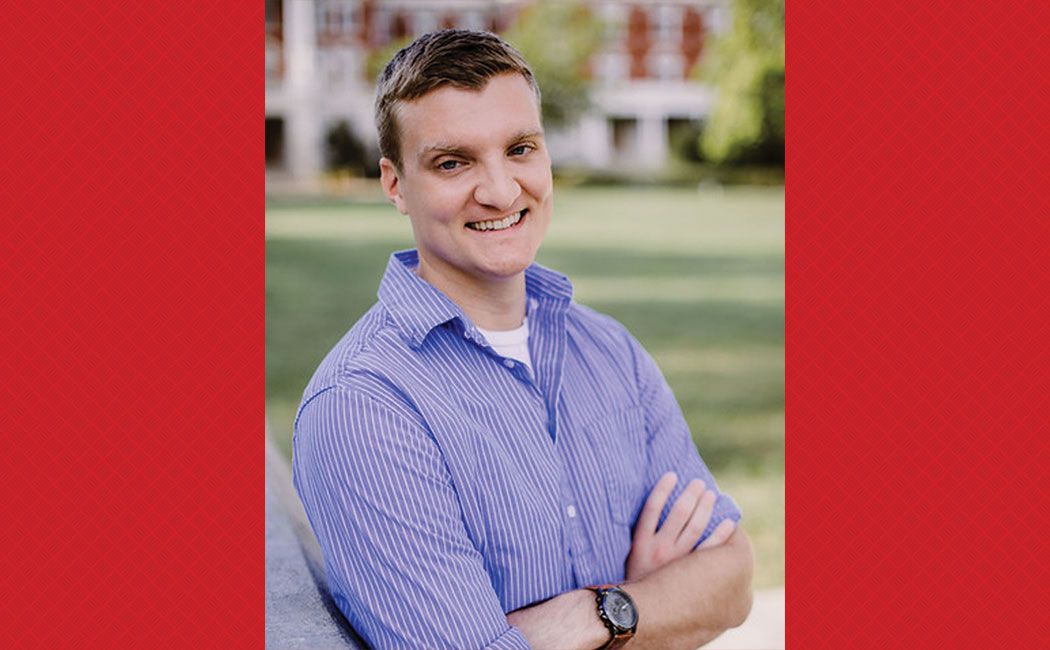 Recent school psychology graduate Tyler Smith is the recipient of the 2018 Outstanding Dissertation Award for the American Psychological Association's Division 16 (School Psychology). Smith's dissertation will be recognized Aug. 11 at the APA's annual convention in San Francisco.
The award supports school psychology students whose research focuses on evidence-based practices to improve outcomes for children and youth. Smith's standout dissertation examined the effects of teacher training on teachers' family engagement practices, attitudes and knowledge using a meta-analysis approach.
Despite decades of research pointing to the benefits of family engagement on children's academic, behavioral and social-emotional development, teachers often receive minimal training in this area, he said.
Smith's research set out to address this disparity.
"The study showcases the effectiveness of teacher training programs," he said. "And the research can be used to inform the development of new programs focused on preparing teachers to effectively engage and communicate with families."
Smith completed his Ph.D. in school psychology from the College of Education and Human Sciences at University of Nebraska–Lincoln in August 2017. He worked as a graduate research assistant at CYFS since 2011.
He is excited and grateful to have the work recognized.
"I couldn't have done it without the support and guidance I received from my supervisor and dissertation committee," Smith said.
"It was a pleasure to work with Tyler and to see his growth," said CYFS Director Susan Sheridan, his dissertation chair and former adviser. "As evidenced by this dissertation award, his research has made an important contribution to the knowledge base in school psychology science and practice — and has great potential to impact students' lives."
"Fortunately, I'm in a position to build directly on the research and practicum experiences I gained during my time at Nebraska."

Tyler Smith, 2018 Outstanding Dissertation award recipient, APA Division 16
A native of Friend, Nebraska, Smith earned a master's degree in educational psychology from UNL. He worked as a student therapist in the University of Nebraska Medical Center's Autism Care for Toddlers Clinic, where he provided services to young children with autism and their families.
Smith is now pursuing post-doctoral training at the University of Missouri's Department of Educational, School and Counseling Psychology, where he is able to further develop his research in family engagement.
"Fortunately, I'm in a position to build directly on the research and practicum experiences I gained during my time at Nebraska," he said.
Smith is also a regional coordinator for the Boone County Schools Mental Health Coalition, working with local elementary schools to identify and address mental health needs among students. He is currently writing a grant to get his project federally-funded.
Photo credit: University of Missouri