Postdoctoral Scholars
---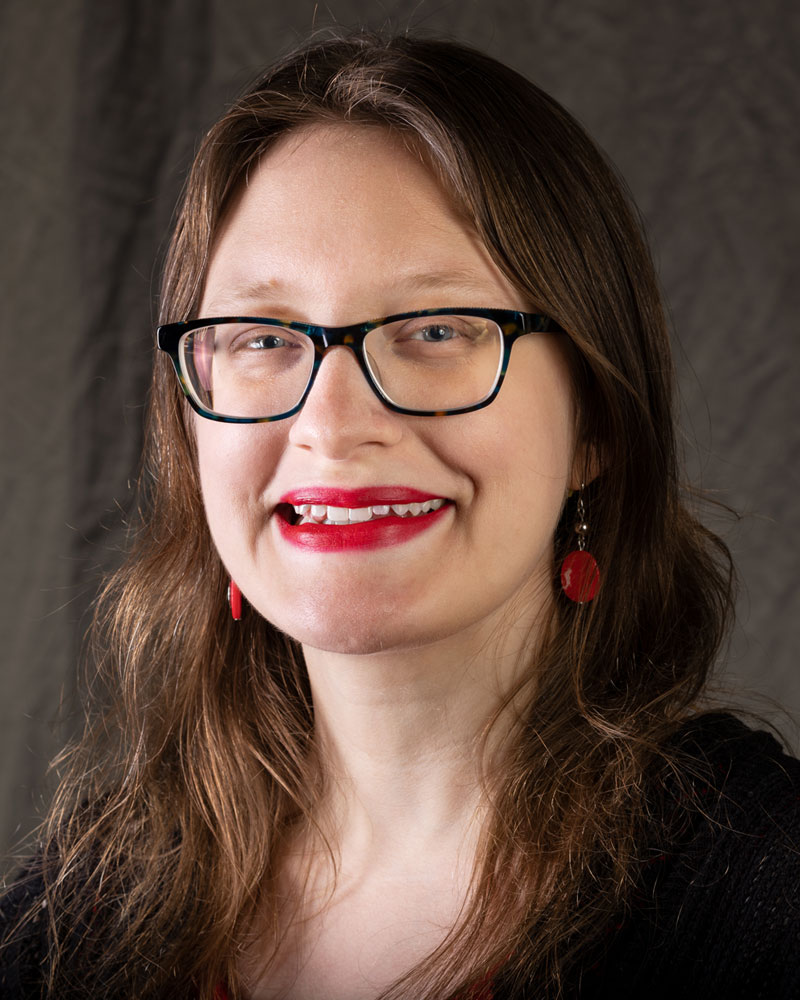 Courtney Boise
Postdoctoral Research Associate
245 TEAC
cboise2@unl.edu

Biography
Courtney Boise
---
Courtney Boise is a postdoctoral research associate at CYFS, primarily working with the Early Learning Network. Boise uses both qualitative and quantitative methods to address research questions pertaining to child outcomes embedded in multiple overlapping systems in family and school contexts. She earned her Ph.D. in developmental psychology from the University of Nebraska-Lincoln. Her research interests include exploring how factors, such as home visiting, promote positive parent-teacher partnerships in early childhood; the interplay between dyadic relationships (i.e., parent-child, teacher-child, teacher-parent), executive function and the development of children's social-emotional skills; and early intervention to close the achievement gap.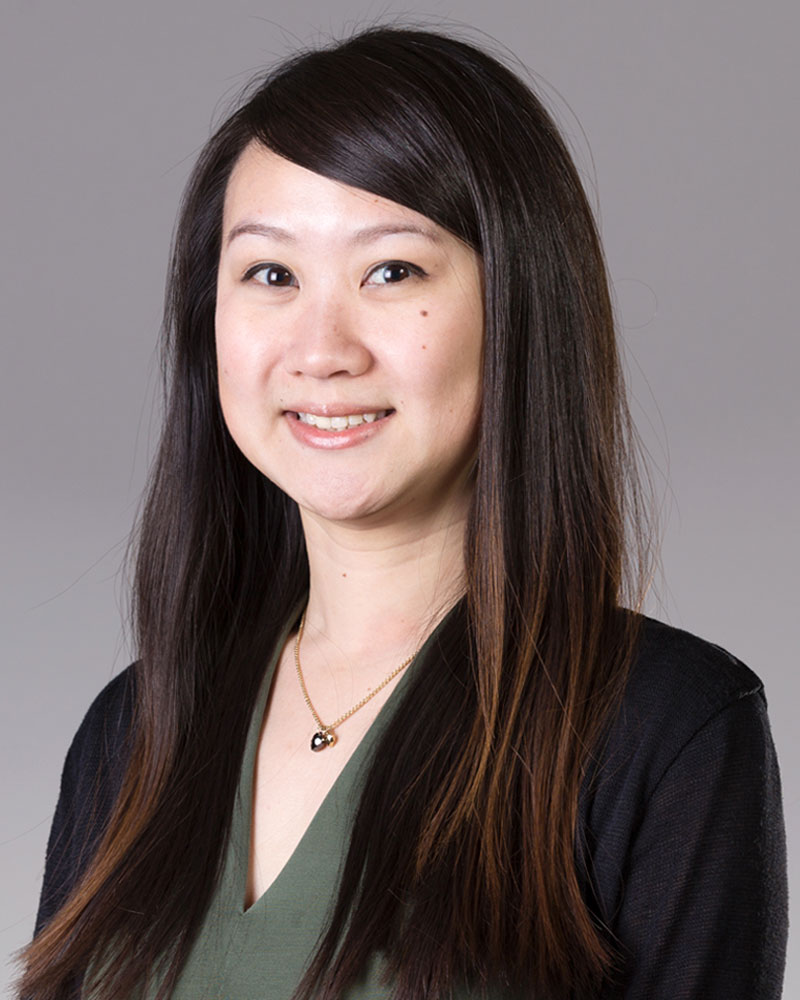 Katherine Cheng
Postdoctoral Research Associate
162F WHIT
kat.cheng@unl.edu

Biography
Katherine Cheng
---
Kat Cheng is a postdoctoral research associate at CYFS. She supports data management and analysis for the Getting Ready project, and is the lead for establishing its online database. Cheng also provides analytical support for Teacher and Parents as Partners, exploring intervention effects of conjoint behavioral consultation. She earned her Ph.D. in family and human development, with a specialization in measurement and statistical analysis, from Arizona State University. She also holds a master's degree in psychology from New York University. Cheng uses quantitative methods — repeated measures, longitudinal and categorical data analysis — to address research questions that pertain to child and youth development concerning behaviors, achievement, health and relationships. Her research interests also include assessing salivary biomarkers to examine stress regulation and predictors of well-being.
Students
---
| Name | College | Department | Specialization | Campus |
| --- | --- | --- | --- | --- |
| Bailey Aden | CAS | Psychology | Developmental Psychology | UNL |
| Madison Atwater | CEHS | Educational Psychology | School Psychology | UNL |
| Kirstie Bash | CEHS | Educational Psychology | Quantitative, Qualitative, & Psychometric Methods | UNL |
| Rachel Beeney | CEHS | Special Education & Communication Disorders | Speech-Language Pathology | UNL |
| Courtney Boise | CAS | Psychology | Developmental Psychology | UNL |
| Karalynn Brown | CEHS | Educational Psychology | School Psychology | UNL |
| Rae Bullinger | CEHS | Educational Psychology | School Psychology | UNL |
| Rileigh Burke | CEHS | Educational Psychology | School Psychology | UNL |
| Emily Camp | CEHS | Educational Psychology | Counseling Psychology | UNL |
| HeeJae Chung | CEHS | Educational Psychology | School Psychology | UNL |
| Victor Collazo Vargas | Hixson-Lied CFPA | Theatre | Film & New Media | UNL |
| Corinne Cominator | CEHS | Educational Psychology | School Psychology | UNL |
| Megan Conley | CEHS | Educational Psychology | School Psychology | UNL |
| Miriam Crinion | CEHS | Educational Psychology | School Psychology | UNL |
| Paul Dizona | CEHS | Educational Psychology | School Psychology | UNL |
| Valeria Sigala Dominguez | CEHS | Educational Psychology | School Psychology | UNL |
| Samantha Eastberg | CEHS | Educational Psychology | School Psychology | UNL |
| Sandra Estrada Gonzalez | CEHS | | | UNL |
| Evelyn Estrada Gonzalez | CEHS | | | UNL |
| Renata Trefiglio Mendes Gomes | CEHS | Child Youth & Family Studies | Early Learning Network | UNL |
| Kailee Groshans | CEHS | Educational Psychology | School Psychology | UNL |
| Cassandra Hermiller | CEHS | Educational Psychology | School Psychology | UNL |
| Rebekah Hutchinson | CEHS | Special Education & Communication Disorders | Speech-Language Pathology | UNL |
| Spencer Jackson | CAS | Psychology | Developmental Psychology | UNL |
| Hannah Kerby | CEHS | Educational Psychology | School Psychology | UNL |
| Mary Kincheloe | CAS | Psychology | Developmental Psychology | UNL |
| Madison Lawler | CAS | Psychology | Developmental Psychology | UNL |
| Katelyn Loogman | CEHS | Educational Psychology | School Psychology | UNL |
| Rebecca Maas | CEHS | Educational Psychology | School Psychology | UNL |
| Zachary Martin | CEHS | Teaching, Learning & Teacher Education | | UNL |
| Amelia Miramonti | CEHS | Educational Psychology | School Psychology | UNL |
| Amanda Nelson | CAS | Psychology | Developmental Psychology | UNL |
| Angela Nguyen | CAS | Psychology | Developmental Psychology | UNL |
| Nathan Nguyen | COB | International Business | | UNL |
| Jayden Nord | CEHS | Educational Psychology | Quantitative, Qualitative, & Psychometric Methods | UNL |
| Gabriella Ochoa | CEHS | Child Youth & Family Studies | Human Development and Family Science | UNL |
| Rebecca Overfield | CEHS | Educational Psychology | | UNL |
| Susan Pense | CEHS | Educational Psychology | Quantitative, Qualitative, & Psychometric Methods | UNL |
| Cody Perrien | CEHS | Child Youth & Family Studies | Marriage & Family Therapy | UNL |
| Barbara Racine | CEHS | Educational Psychology | School Psychology | UNL |
| McKenna Ryan | CEHS | Teaching, Learning & Teacher Education | Elementary Education (K-6) | UNL |
| Hannah Scholes | CEHS | Educational Psychology | School Psychology | UNL |
| Brenna Schulte | CEHS | Special Education & Communication Disorders | Speech-Language Pathology | UNL |
| Rachel Schumacher | CEHS | Educational Psychology | School Psychology | UNL |
| Darrin Smith | COB | Economics | | UNL |
| Cody Solesbee | CEHS | Educational Psychology | School Psychology | UNL |
| Cassidy Spradlin | CEHS | Educational Psychology | School Psychology | UNL |
| Jared Stevens | CEHS | Educational Psychology | School Psychology | UNL |
| Fabianne Tavares Gondim | CEHS | Child Youth & Family Studies | Human Development and Family Science | UNL |
| Hannah Terrell | CAS | Psychology | | UNL |
| Jeffrey Tlamka | CEHS | Educational Psychology | School Psychology | UNL |
| Rosa Torres | CEHS | Child Youth & Family Studies | Marriage & Family Therapy | UNL |
| Yao Yao | CEHS | Child Youth & Family Studies | Human Development and Family Science | UNL |