Current Projects
---
TAPP Online
TAPP Online is a five-year study that aims to identify the most effective way to prepare school-based consultants to implement the Teachers and Parents as Partners (TAPP) intervention in rural communities, while creating family-school partnerships to improve student success.
Learn More
Get Started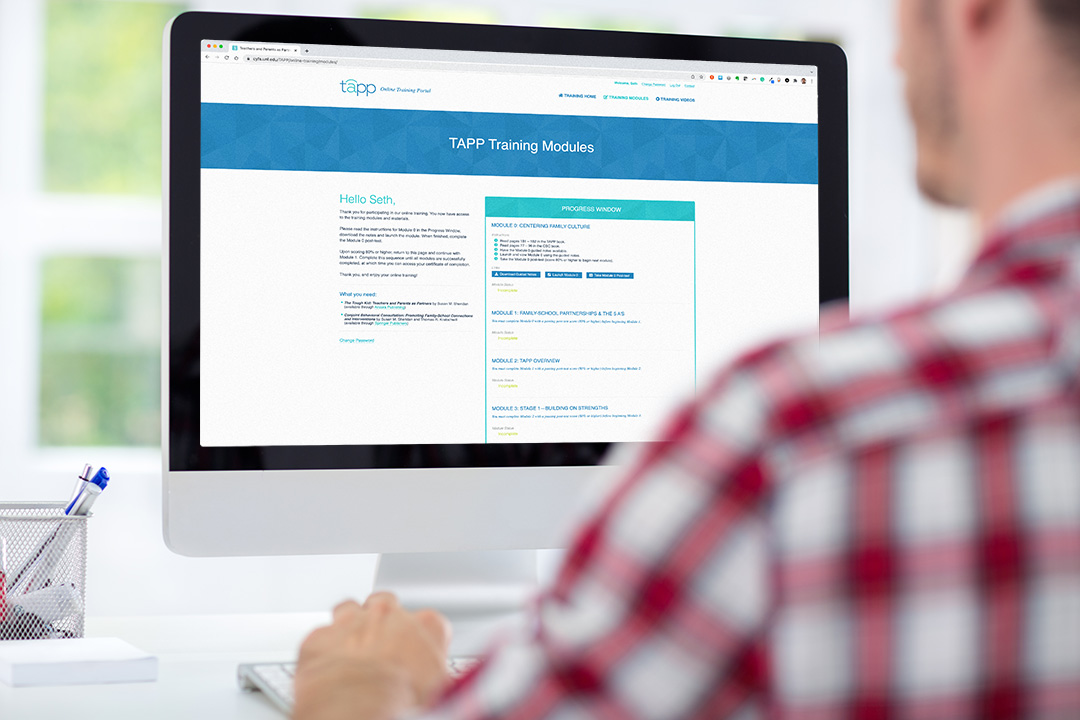 ---
TAPP Para Familias Latinas
TAPP Para Familias Latinas is a four-year research project funded by the Institute for Education Sciences of the U.S. Department of Education. The project will provide the TAPP process to K-5 Latino students, along with their families and teachers.
Learn More
Get Started