What is Teachers and Parents as Partners (TAPP)?
January 24, 2023
---
TAPP is a proven, research-based intervention that brings parents and teachers together to help children reach goals and grow to their fullest potential.
Sometimes, children need extra support to help them develop social, behavioral and academic skills. The best people to help are the adults who care for them: parents and teachers. Teachers and Parents as Partners (TAPP) is a research-based intervention that builds relationships between parents and teachers to help children succeed. It has been proven to help children do better at school, get along with others and show self-control in the classroom. It has also been proven to build trust, communication, and problem-solving between parents and teachers.
What is involved in the TAPP process?
TAPP is designed to add to the services schools provide for students and their families. To get started, a school specialist — such as a school psychologist, counselor or special education teacher — receives online training in TAPP. Then, the school specialist meets with a student's parent and teacher three to four times over approximately eight weeks. The parent, teacher and school specialist work as a team to identify what they can do together to help the student succeed.

During these collaborative meetings, the team focuses on the student's strengths, needs and goals. Everyone on the team has an important role. The school specialist shares resources, examples and materials, and helps create a plan to support the student in meeting their goals. The parent and teacher then work together to carry out the plan at home and school.

In the brief video below, Nebraska school psychologist Cassie Ginapp shares her experience with TAPP:
What's the key to TAPP's success?
Communication is key in TAPP. Parents and teachers share input, ideas and concerns with one another and with the school specialist. The specialist provides ongoing support for the team and helps work out any needed changes to the plan. They communicate often to make sure the plan is going well, and that the student is progressing. The team continues to work together until the student's goals are met.
TAPP builds partnerships between parents and teachers to help solve children's behavioral and academic challenges.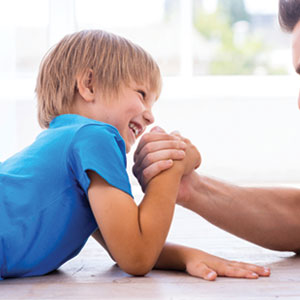 Building on Strengths
The TAPP process focuses on strengths to empower students and help them achieve their goals.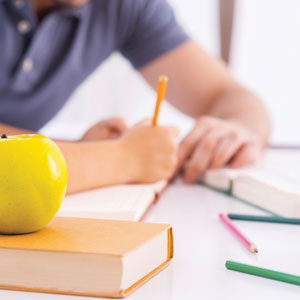 Planning for Success
Together, teachers and parents monitor student behavior, then select strategies to use at home and school.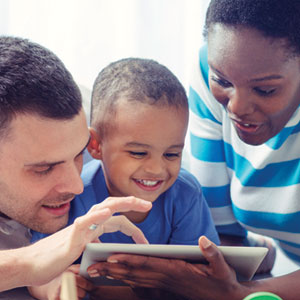 Making Decisions Together
Parents and teachers check in with each other to review progress and adjust plans for student success.
How can I bring TAPP to my school?
Your school may be eligible to participate in one of our ongoing research projects focused on students in prekindergarten through fifth grade in Nebraska, Wisconsin and Colorado. We invite all parents, teachers, school specialists and school administrators interested in TAPP to contact our team to learn about opportunities to bring TAPP to your school.
Where can I learn more about TAPP?
For additional information on TAPP, please explore our website, which features research findings, webinars and testimonials from parents and teachers who have participated in TAPP. You may also contact our team here. We are happy to answer your questions about TAPP and how to get started!