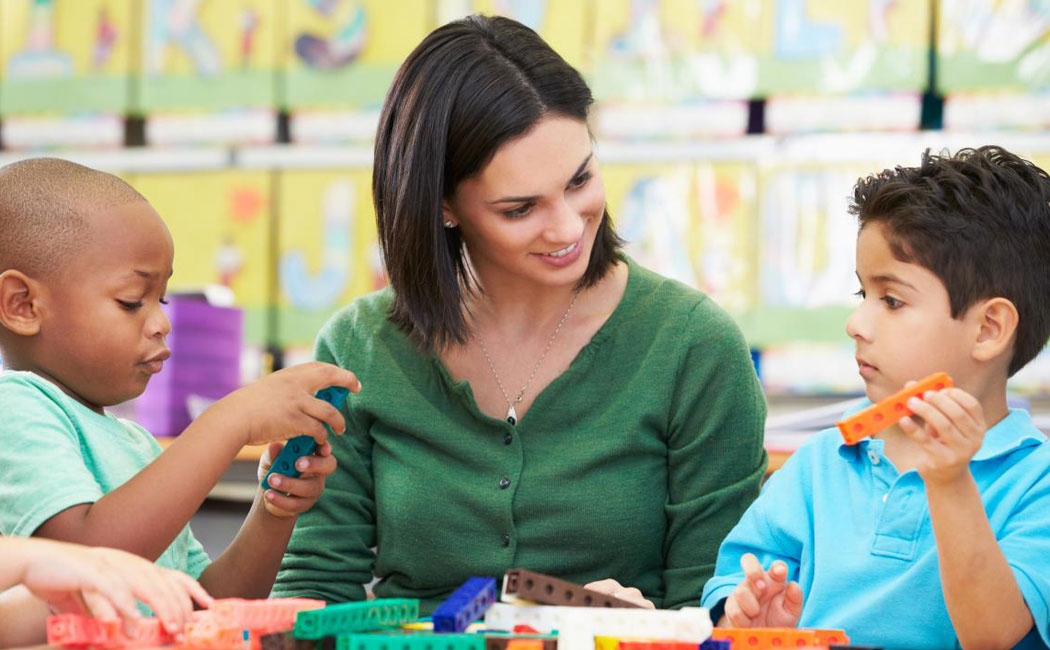 The importance of self-reflection in building cultural competence
August 08, 2019
While students of color comprise more than 40 percent of the U.S. student population, educators of color comprise only 17 percent of the teaching force.

With the increasing diversity of students and their families, teachers and practitioners must understand both their own cultures and the cultures of the students and families they serve. Layers of potential diversity include race, ethnicity, language, immigration status, gender identity, sexual orientation, age, religious beliefs, ability status and socioeconomic resources.

Cultural competence is key when educators' identities are not aligned with their students' identities.
What is cultural competence?
Cultural competence involves effectively understanding and working with diverse students and their families in affirming ways.

There are three domains of cultural competence:
Awareness of self and others
Knowledge about the various identities and needs of diverse individuals
Skills that can be adapted to the context
How we incorporate cultural competence in TAPP para Familias Latinas
The TAPP intervention uses a strengths-based, partnership-oriented approach that emphasizes the contributions of diverse families. In this way, it encourages culturally competent actions on the part of teachers, families and consultants.

We also infuse cultural competence in training and supervising consultants who lead the TAPP process. Consultants engage in a full day of culturally oriented pre-service training, in addition to traditional training on the TAPP model and consultation skills. They learn about topics such as implicit bias and how they apply to consultation scenarios.

Opportunities for reflection and debriefing are important when learning how to engage in culturally competent practice. In TAPP para Familias Latinas, consultants meet with a supervisor weekly to reflect on how their own cultural identities may influence their cases and how they can help parents and teachers bridge cultural divides.
How can you use cultural competence?
Building cultural competence begins with self-reflection. If you belong to the dominant cultural group, try to gain deeper awareness of that culture and how it impacts your life, your work and your students. The dominant culture is often so prevalent it may seem invisible to those who are a part of it.

Understanding the many intersecting identities of yourself and your students is a good starting point. However, keep in mind that cultural competence is a journey and not a destination. Building cultural competence in a lifelong process.

There are many evidenced-based resources to help you in your journey. For example, this book by Geneva Gay provides information on culturally responsive teaching, and this book by Derald Wing Sue and David Sue discusses multiculturally competent counseling.

Look for future Juntos blog posts about how to build cultural competence for your work with Latino families.