Back to Projects List
Nebraska Community Action Research for Equity and Sustainability (Nebraska CARES) Hub
---
Research Team
Principal Investigator: Sarah Zuckerman
Co-Principal Investigators: Megan Kelley, Virginia Chaidez, Trey Andrews
Abstract
Funded by a UNL Grand Challenges Catalyst Competition planning grant, the Nebraska Community Action Research for Equity and Sustainability (NE CARES) seeks to achieve collective action and shared learning by removing the barriers that prevent collaboration and co-creation of solutions with practitioners and community members to persistently work together to reduce educational and health inequities.
For this project, the NE CARES Hub will build on existing strengths within the University of Nebraska system, emphasizing the development of intentionally horizontal structures connecting communities, university-based researchers and field-based practitioners in education, health and social services into networks. The Hub will provide infrastructure and support for networks to engage in context-based, interdisciplinary problem diagnosis, solution generation and strategic implementation. This approach to knowledge generation, translation and use can support community-based approaches to creating healthy developmental and educational ecologies.
The research team will promote co-creation of, and access to, high-quality, culturally sustaining services and opportunities. During the planning stage, researchers will develop new roles, routines and relationships to support the submission of a Catalyst Grant that intersects across the areas of the Grand Challenges that contribute to thriving people and communities.
---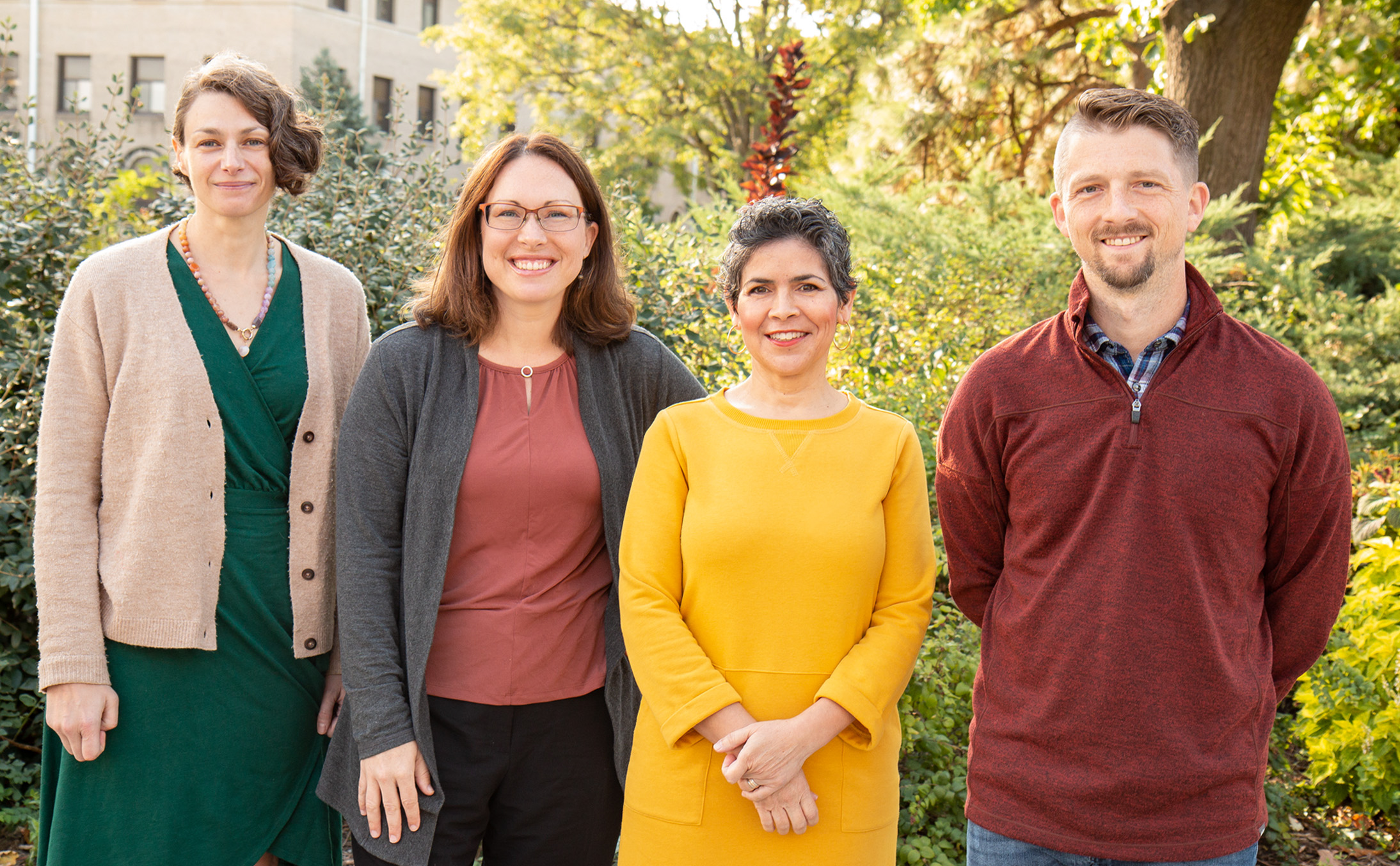 The NE CARES Hub project team includes, from left, Sarah Zuckerman, Megan Kelley, Virginia Chaidez and Trey Andrews.