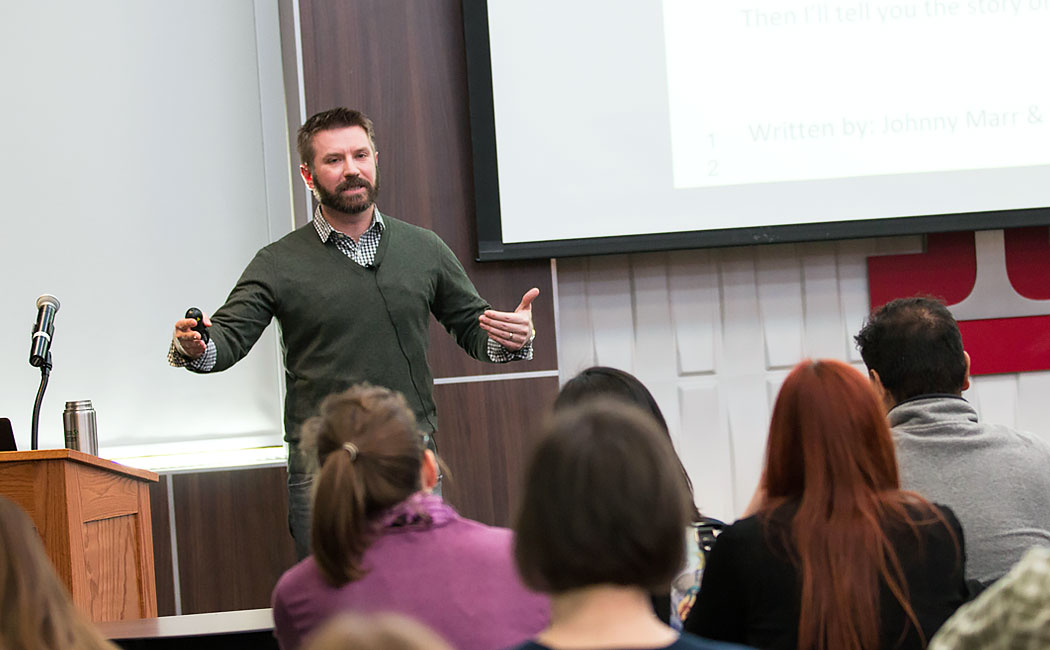 Matt Fritz, assistant professor of educational psychology, led the first spring presentation in the 2017-18 Methodology Applications Series on Jan. 26. His presentation, "Time is on my side: What British rock bands can teach us about designing longitudinal studies," is now available via video.
Fritz's presentation discusses the many decisions that must be made when planning a longitudinal study.
The next presentation in the series will be Friday, March 30. Ann Arthur, graduate research assistant in educational psychology, will discuss the application of loglinear models for the analysis of categorical data from noon to 1:30 p.m. in the Nebraska Union. Learn more.
The Methodology Applications Series is sponsored by CYFS' Nebraska Academy for Methodology, Analytics and Psychometrics.