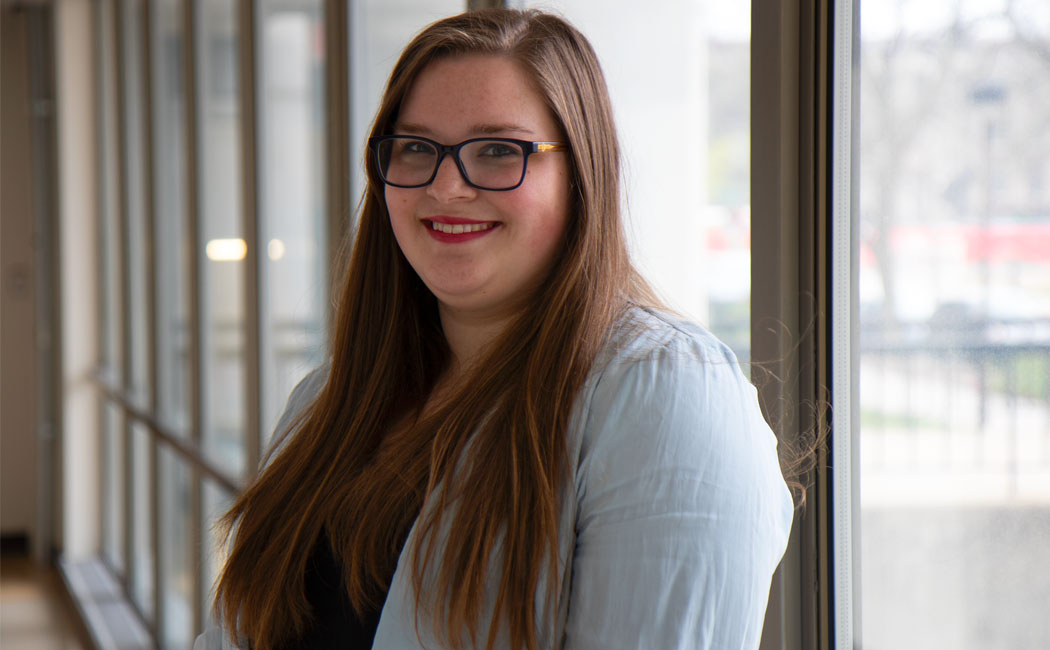 Name: Cassie Hermiller
Hometown: Ottawa, Ohio
Program: School Psychology
Year: First year (just completed)
Project: Concussion and mTBI Management Traineeship
What have you been doing with the project? 
With the traineeship, I have been learning about various aspects of concussions and accommodations in school for kids with concussions. We visited the Brain Injury Conference in Kearney and spoke with concussion and TBI survivors and other practitioners in the field, and learned what it was like to live or work with survivors.
How did you become interested in your field?
I became interested in school psychology when I took a second-year seminar psychology class while pursuing my undergraduate degree in psychology. At the time, I was thinking about switching my degree to teaching, but was hesitant because I really enjoyed psychology. When we discussed school psychology as a career option, I decided that was what I wanted to do.
What are your career goals?
I hope to work in a rural school district back home in Ohio, where many children go without much help in school.
What did you enjoy most about the spring semester?
I enjoyed so many things last semester, but a few things stick out to me: During our first year, we are required to do a consultation case with a child in Lincoln Public Schools. Getting to work with a child and his teacher was an awesome experience that taught me so much. We also take a developmental psychopathology class and learn about the different disorders that can affect children. That was something I had never experienced, so studying the disorders was fascinating.
What are you looking forward to this summer?
I am looking forward to going back to Ohio and seeing my family. I am also excited to be spending a week visiting friends at the camp where I have worked for the past three summers. Since it's the camp's 95th anniversary, past campers and counselors are getting together, so I can't wait to hear stories from past years and past staff.
What are some of your hobbies/interests in your spare time?
In my limited spare time, I enjoy reading books and being outside. I also enjoy spending time with my cat, Scout, and going for walks with my roommates.