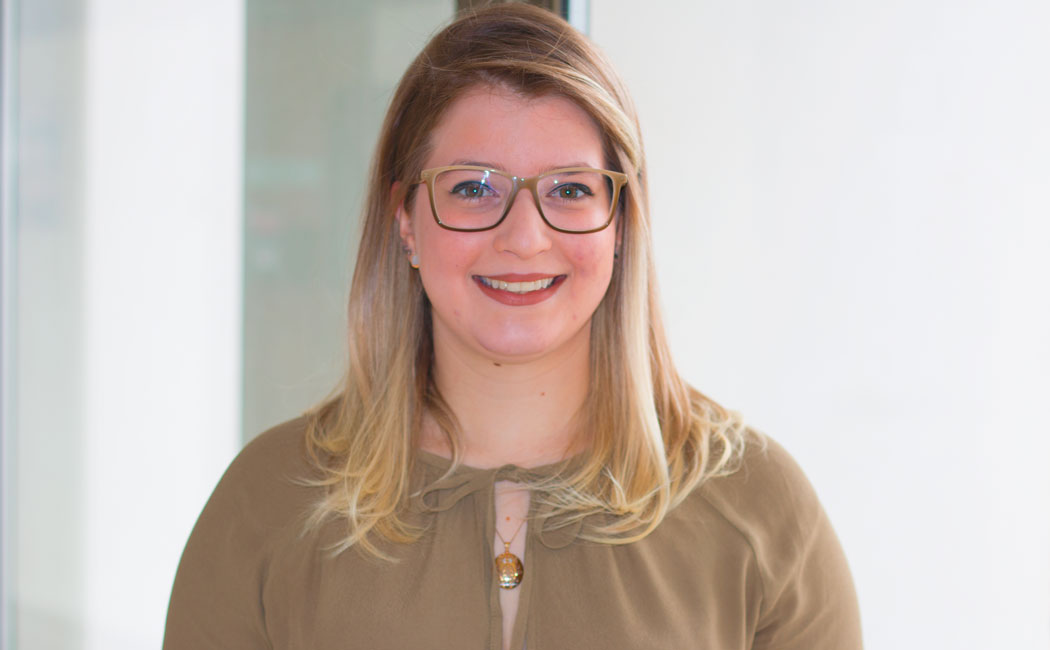 Name: Renata Trefiglio Mendes Gomes
Hometown: São Paulo, Brazil
Program: Early Learning Network
Year: First year (just completed)
Project: My Ph.D. project is "Professores e Pais como Parceiros: A Cross-cultural Adaptation and Implementation Effectiveness of the Teachers and Parents as Partners Program to a Brazilian sample." As a graduate research assistant, I am supporting both the Early Learning Network and the Nebraska Academy for Early Childhood Research.
What are you doing with the project? 
In my Ph.D. project, which is still in the initial phase, I am doing a literature review of cross-cultural adaptation process and structuring how the mixed method will be conducted.
As a graduate research assistant, I do a variety of work with ELN and NAECR. I prepare agendas for weekly meetings, take meeting minutes, create surveys and organize information, both in writing and in analytics reports. I track Twitter for potential posts, participate in Network Early Career Enhancement (NECE) meetings, upload documents and conduct web research. I also help with organizing events, such as the 2018 CYFS Summit on Research in Early Childhood this past spring.
How did you become interested in your field?
Since I was a child, I always saw myself as a teacher. My parents always described me as a leader. I was the kid who was teaching skills to other children, pretending I was a teacher. When I started my undergraduate program in Brazil, I knew I wanted to help the education system become more inclusive and effective for children and adolescents, both in academic and social-emotional outcomes.
What are your career goals?
I want to be a university professor, and also work with research in education. I want to create a positive impact in education and work in parallel with public policy.
What did you enjoy most about the past year?
I have enjoyed learning new things and sharing that with friends and colleagues. I also have been enjoying American culture and having the opportunity to gain research experience through graduate research assistantships, working on faculty research projects, designing and carrying out research through a doctoral seminar, and international engagement.