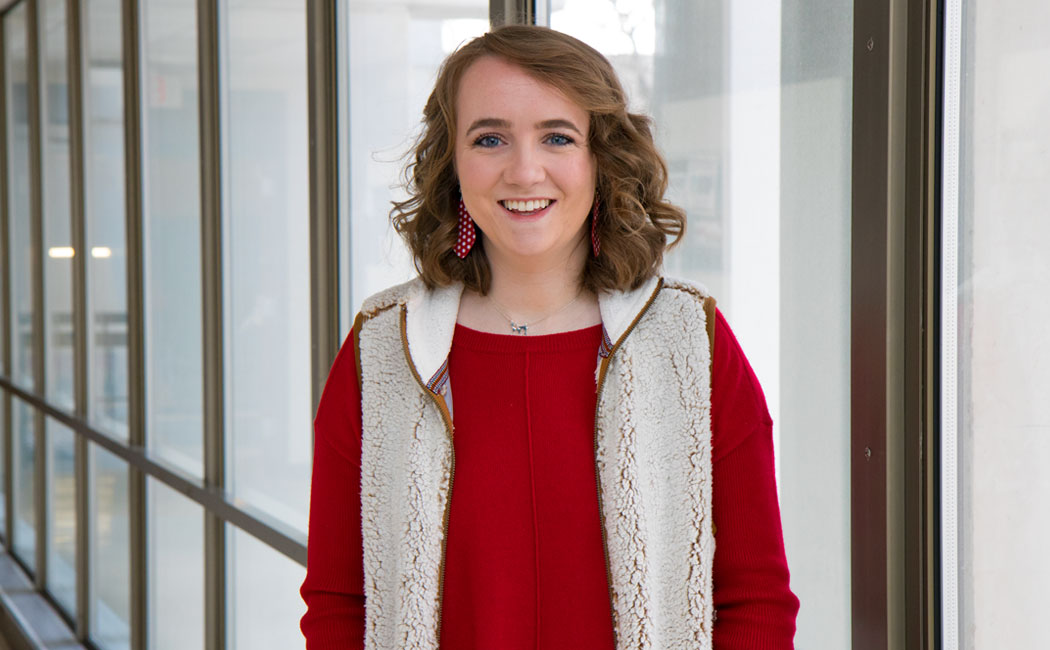 Name: Hannah Scholes
Hometown: Liberty, Missouri
Program: School Psychology
Year: First year (just completed)
Project: Toddlers with Autism
What will you be doing with the project? 
I am a trainee at the Autism Care for Toddlers (ACT) Clinic in Omaha. We work on understanding, diagnosing and creating interventions for children with ASD. The goal of the traineeship is to educate more professionals in schools to have knowledge and understanding on diagnosis and interventions for these students.
How did you become interested in your field?
I studied abroad in Mwanza, Tanzania, during my junior year of undergraduate studies. I had the opportunity to learn a lot about the education system, both public and private, and observed the great need for help in the school system. I was motivated to find a way to help kids be successful at school so they will be able to learn and grow in those communities.
What are your career goals?
I hope to be in a school setting, helping students get the most out of their education. Eventually, I would be interested in working abroad and helping serve in a completely different community.
What are some of your hobbies/interests in your spare time?
I like to hang out with my two nieces. I am interested in photography, so most of the time when I am with them, we end up with a mini photoshoot.