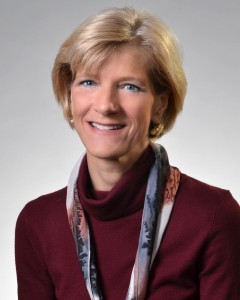 A collaborative intervention continues to connect children, parents and teachers across the state of Nebraska.
Teachers and Parents as Partners (TAPP), formerly referred to as Conjoint Behavioral Consulation, is team-oriented approach to improving student behavior at home and school. Sue Sheridan, CYFS director, discussed the program in a recent radio spot with the Nebraska Ag Almanac.
"The primary focus of our program is to help students reach their full potential by bringing families and students together as partners," Sheridan said. "Parents and teachers work together to share ideas, work on building student strengths and help them succeed to the best of their ability."
TAPP includes structured meetings with parents, teachers and an outside consultant, who work together to identify student strengths and issues that might be interfering with their learning. Subsequent plans are implemented at home and school, and are modified to help students achieve their goals.
"We've found that the program is very effective at supporting students' academic, behavioral and social-emotional skill development, but also at building parents' and teachers' skills as partners, so that they can strengthen the relationship between home and school," Sheridan said. "Participants like it because it focuses on student success, it provides applicable strategies for all students, and it is a positive, skills-based intervention."
CYFS has introduced TAPP to more than 50 rural schools across the state of Nebraska. Program eligibility is ongoing and open to any rural school who wants to support parents and teachers, and help struggling students in grades kindergarten through third grade.
For more information, contact project manager Amanda Witte at 402-472-2490.
Full Radio Interview