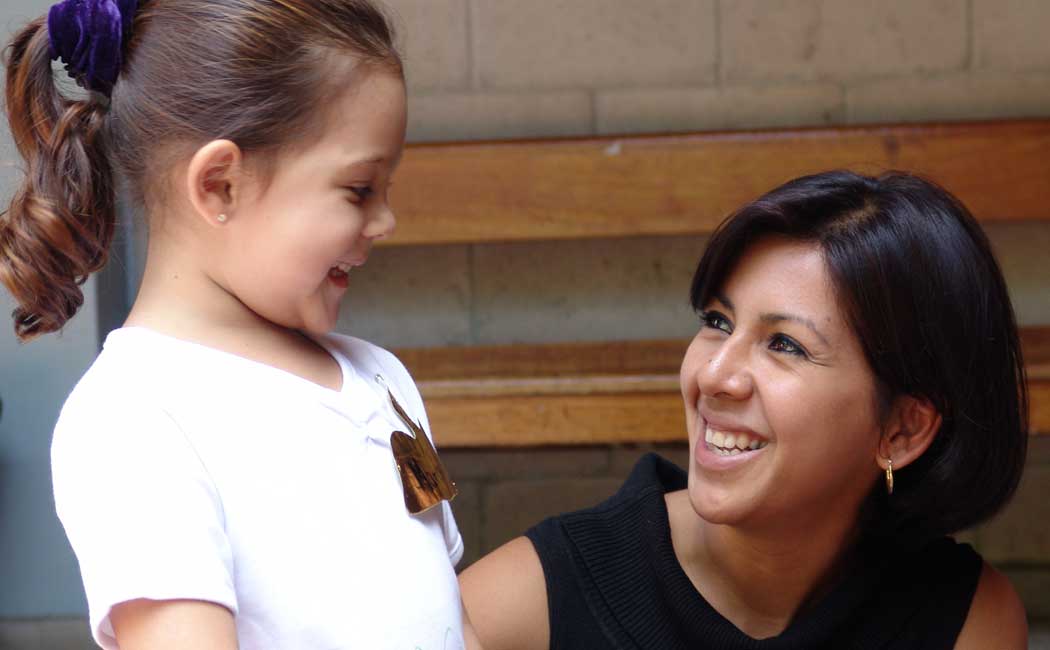 Beyond involvement: Strategies for partnership with Latino families
April 22, 2019
---
TAPP Family-School Partnership Intervention What is it?
When parents are engaged in their children's education, their children do better. Decades of research has shown that family engagement has positive effects on children's behavior and academic achievement.

However, not all parental engagement is equal. A family involvement orientation views teachers as the experts and parents as supporting players. In family-school partnerships, parents and teachers work together and form collaborative relationships.

A two-way partnership orientation positions children for the best outcomes, academically and socially.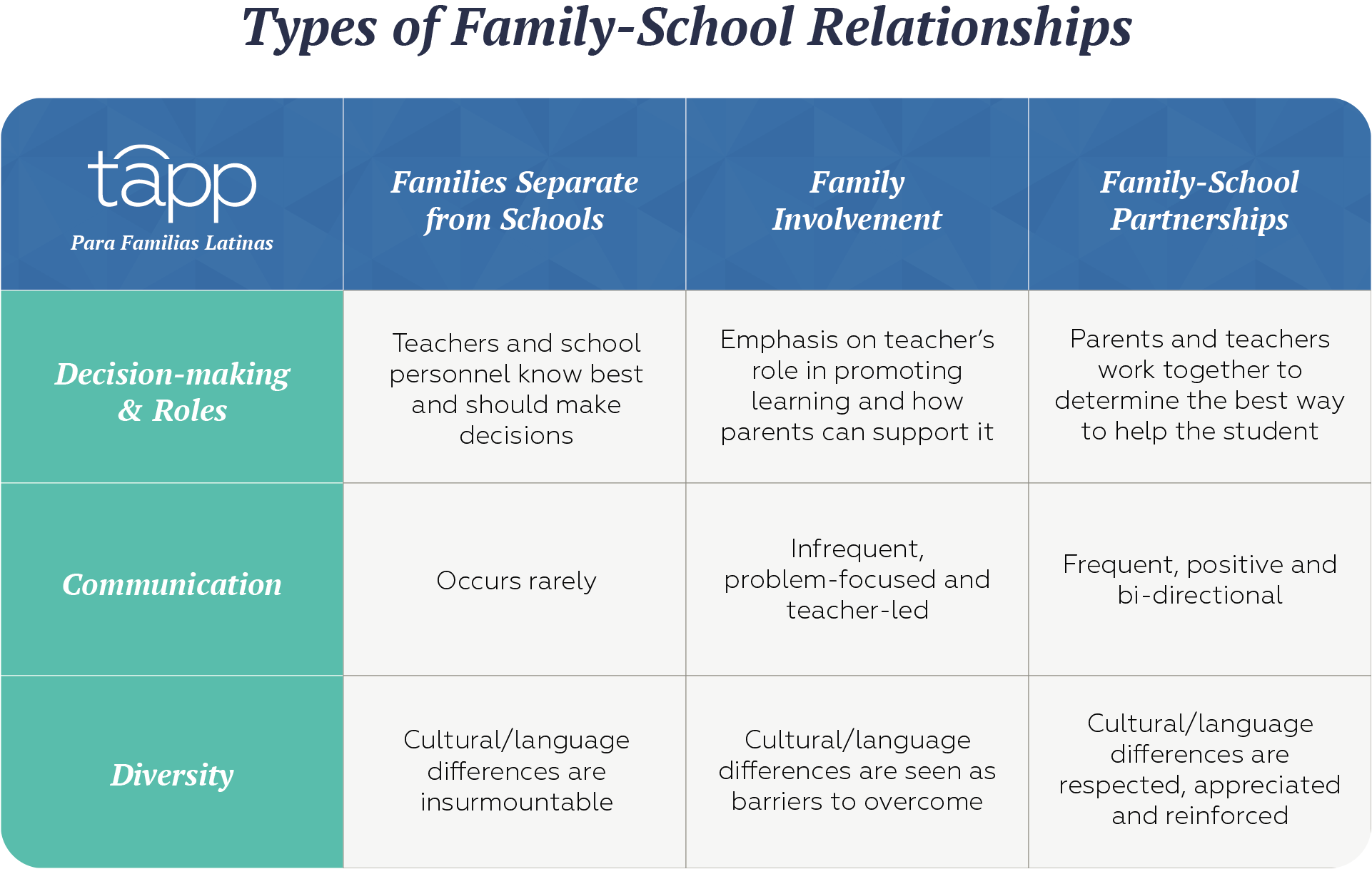 ---
How do we use it in TAPP para Familias Latinas?
Teachers and Parents as Partners, or TAPP (formerly Conjoint Behavioral Consultation), is an evidence-based partnership intervention. In a series of meetings, TAPP consultants help parents and teachers jointly identify a problem, gather data, create a plan, and implement it at home and school. TAPP is effective at helping children with all kinds of behavioral difficulties that may interfere with learning.

TAPP consultants focus on strengths and use inclusive language to build parent-teacher relationships. They also help establish expectations for frequent communication in parents' preferred mode.

In TAPP para Familias Latinas, English-speaking teachers sometimes struggled to communicate with parents who preferred to communicate in Spanish. In these cases, consultants helped parents and teachers implement home-school notes with symbols rather than words, as well as apps (such as this one) to translate messages.
---
How can you use it?
Reflect on your orientation toward parents and families. What structures are in place in your school or classroom to strengthen partnerships with families? Are there current practices that could be improved to meet the needs of diverse families?

Consider prioritizing partnership for students with significant behavioral or academic needs. Find out if the child is having similar problems at home, and if so, what strategies parents use. Continuity between home and school leads to positive outcomes!

Finally, brainstorm ways to increase communication with families, such as daily home-school notes or electronic messages. Invite parents to share, and include information about strengths and positive behaviors. Communication is key to family-school partnerships!

Find out more about the TAPP process by reading Conjoint Behavioral Consultation by educational psychologists Susan Sheridan and Thomas Kratochwill, or by completing an online training.