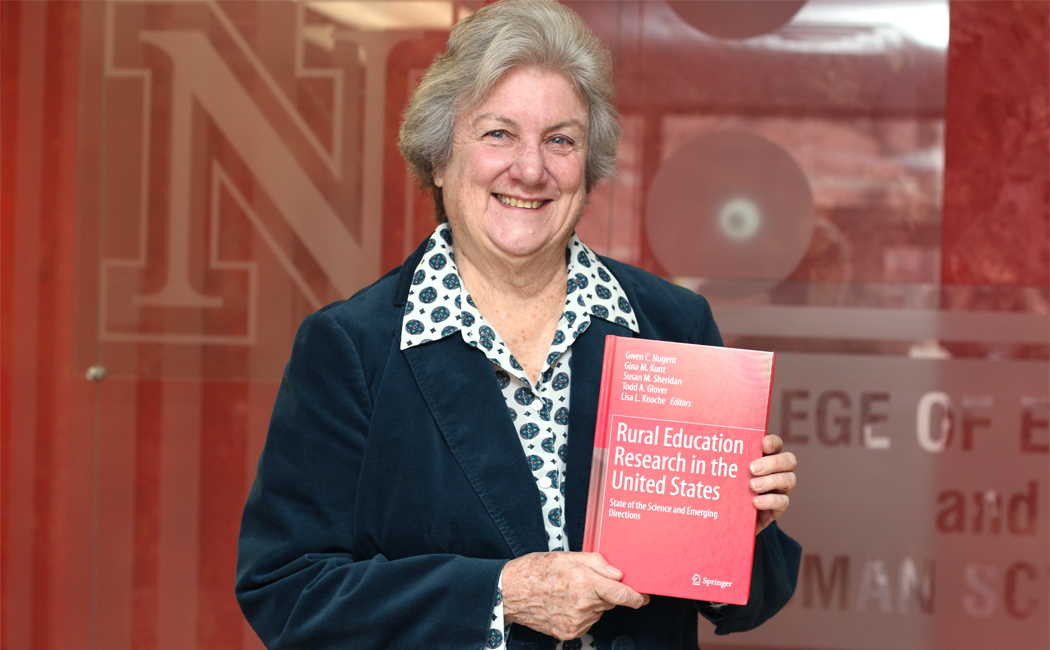 After leading the National Center for Research on Rural Education, a team of CYFS researchers has edited a new book titled "Rural Education Research in the United States: State of the Science and Emerging Directions."
When the team began their work, there were not books focused specifically on rural education research—a gap they aimed to fill, said Gwen Nugent, lead editor and CYFS research professor.
"It's certainly one of a few books that attempts to capture the state of the science regarding where we are and where we need to go with rural education research in the U.S. to maximize the educational experience and achievement for rural students," Nugent said.
The book is divided into three sections: methodological approaches to rural education research, teacher and school influences, and family and community influences. It features perspectives from CYFS researchers and authors across the country.
The book also includes perspectives from attendees at the national 2013 "Connect-Inform-Advance" rural education conference, hosted by CYFS' National Center for Research on Rural Education.
According to Nugent, one of the book's key takeaways is the importance of defining the rural context.
"There is tremendous variability in rural areas, and I think it is key to identify unique contextual variables to better understand impacts on student achievement."
The book's CYFS editors are Nugent; Gina Kunz, CYFS research associate professor; Susan Sheridan, CYFS director; and Lisa Knoche, research associate professor. It is available here through Springer International Publishing.