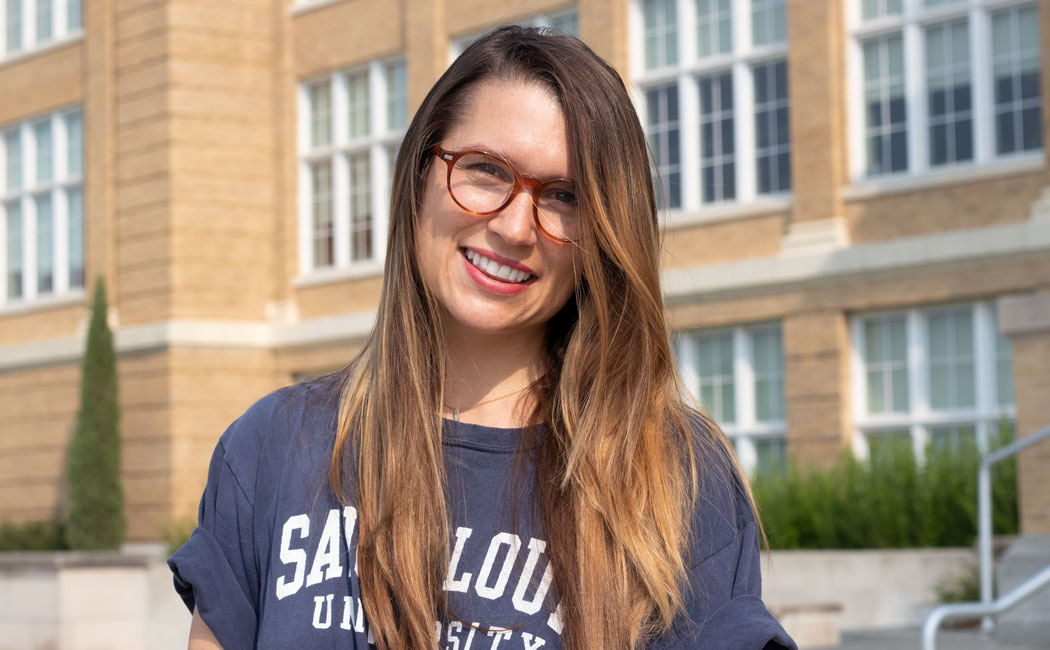 Name: Emily Camp
Hometown: St. Louis
Program: Counseling Psychology
Year: First-year doctoral student
Project: Coaching Science Inquiry
How did you become interested in your field?
I became interested in the field of psychology, generally, after being a Jumpstart tutor through AmeriCorps my freshman year of college. I worked with a student who faced several barriers to education, some of which were related to his experiences in foster care. I became curious about how the cultural, social and familial contexts of learners impact their academic experiences and well-being in the long-term. This experience led me to pursue jobs within schools, group homes and other care facilities, both nationally and internationally, as I developed an interest in the effect of trauma on individuals.
I became fascinated by the concept of trauma prevention and intervention. The focus on prevention, early intervention and trauma-related concerns eventually led me to Counseling Psychology.
What do you eventually hope to do, career-wise?
My personal, professional and academic experiences led me to enter the field of psychology with the goal of obtaining a faculty position. I hope to mentor students to be advocates of change within the field. One day, I also aspire to build — or be part of — a prevention center that supports people affected by adversity. In addition to researching trauma and emotional disorders, I would like to provide therapy, outreach and evidence-based support for vulnerable communities.
What are you looking forward to this semester?
I just moved to Lincoln Aug. 16, so I'm excited to settle into the community. It was a long summer of constantly moving forward on my bike, so the idea of staying in one place feels very peaceful. Also, I'm eager to get to know my new professors, co-workers and fellow students. I'm excited to be taking classes again, and I am grateful for the privilege of being able to learn new things in a new place. I'm just happy and thankful to be here!
What are some of your hobbies/interests in your spare time?
I love cycling. I was on a cross-country bike ride for a charity called RAINN from June 12 through Aug. 12. I also love running, yoga, rock-climbing, swimming and hiking, and national parks. I could talk about podcasts all day. I love music, art and pop culture. I like to write and read and organize, and I enjoy trying new things and experiencing new places. Most importantly, I love hanging with my two guinea pigs, Charlie and The Professor.