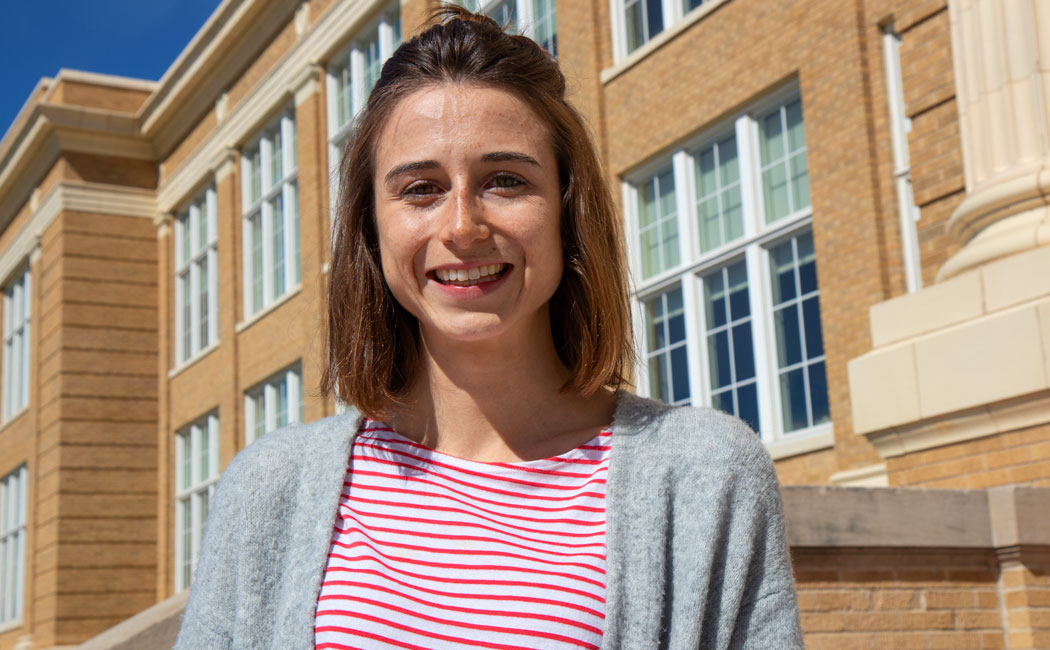 Name: Rae Bullinger
Hometown: Minnetonka, Minnesota
Program: School Psychology
Year: First year
Project: Specialization in Toddlers with ASD Program
What kind of work have you been doing with the project?
I'm just starting on the project, but I am excited to learn more about diagnosing ASD and how to implement treatments in the coming semesters.
How did you become interested in your field?
I have always had a passion for working with children and have been very interested in ways to help close achievement gaps within the educational system. I also worked as a clinical psychology research assistant at my undergraduate university. School Psychology seemed like the perfect blend between my past experience in research and my interests in education.
What do you eventually hope to do, career-wise?
In my career as a school psychologist, I want to help support students who may lack support in areas such as mental health and special education. I would love the opportunity to implement schoolwide prevention programs that decrease the need for more intense intervention down the road. In general, I want to create equal educational opportunities for all students, regardless of their background or past experiences.
What are you looking forward to this semester?
As someone who is still very new to the field of school psychology, I am looking forward to learning as much as a I can about the field and how it looks in practice. For example, in our Applied Behavior Analysis course, we are already going into the schools and consulting with teachers on specific cases. It has been amazing to be a part of real-world practice right away.
What are some of your hobbies/interests in your spare time?
In my free time, I enjoy cooking, photography, going on walks and any other fun outdoor activities. I love my relaxed downtime, too, so you can always catch me watching the latest movies and TV shows on Netflix. I am definitely a foodie as well, and love exploring new restaurants and breweries in the area.