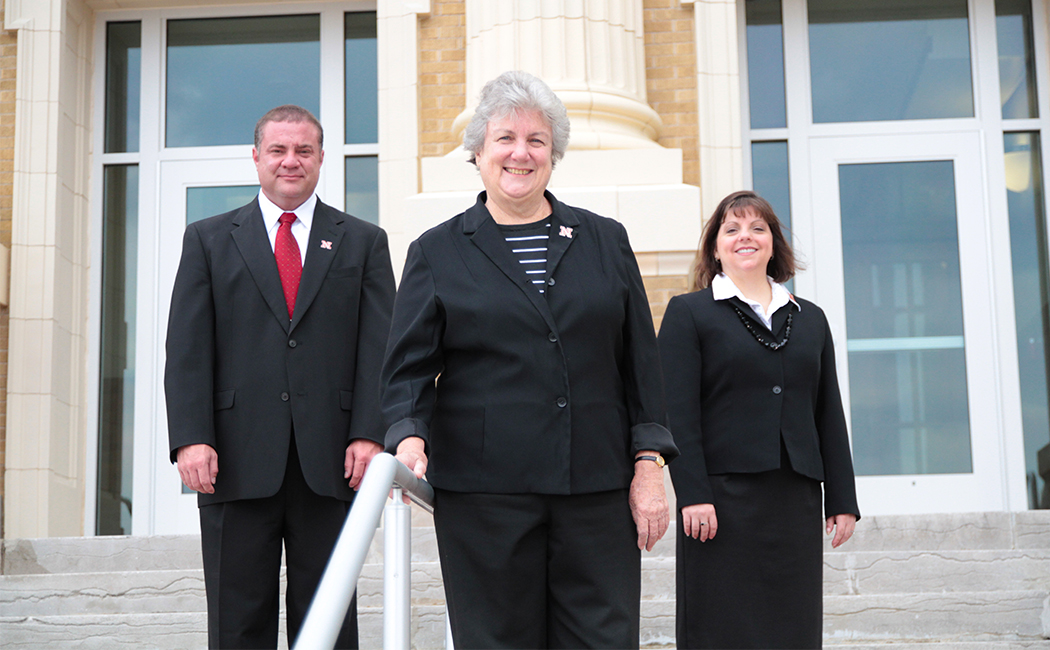 Coaches are central to athletic culture, from football fields to volleyball courts. A CYFS research team is exploring how coaches can enhance performance in a different domain: the classroom.
Within a professional development context, these coaches—trained educators with years of classroom experience—provide ongoing feedback to teachers. Funded by the National Science Foundation and led by CYFS research professor Gwen Nugent, the team aims to identify the most effective coaching strategies by pinpointing how and why they work.
"The research in teacher coaching is relatively new, and we're finding out that it's effective," Nugent said. "However, coaching is expensive, because it's one-on-one or one-to-few. We want to maximize its effectiveness so that there's a higher return on investment for school districts."
To understand how coaching works, the team is analyzing video-recorded data from an initial study conducted through Nebraska's National Center for Research on Rural Education. The study included 124 middle and high school teachers in schools across rural Nebraska—some who received ongoing coaching about science instruction and others who did not.
According to that study, teachers who received science coaching improved their classroom practice, knowledge and self-confidence, while their students showed better science practice skills and on-task engagement.
Yet the research team didn't know how coaches were affecting these outcomes—a question they're now asking and aim to answer.
"One of the first things we realized is that we needed to document the strategies used by the coach," Nugent said. "We started making a list: How often does the coach talk? How often does the teacher talk? Does the coach elaborate on concepts?"
In addition to identifying various coaching strategies, Nugent said the team wants to understand which ones are used most—and ultimately, which have the greatest impact on teacher and student outcomes.
"Our hope is to provide a broader perspective about coaching in general, regardless of subject matter, that will guide best practices," Nugent said.
The team includes Gina Kunz, CYFS research associate professor, and Jim Houston, CYFS project manager.
­­­­­