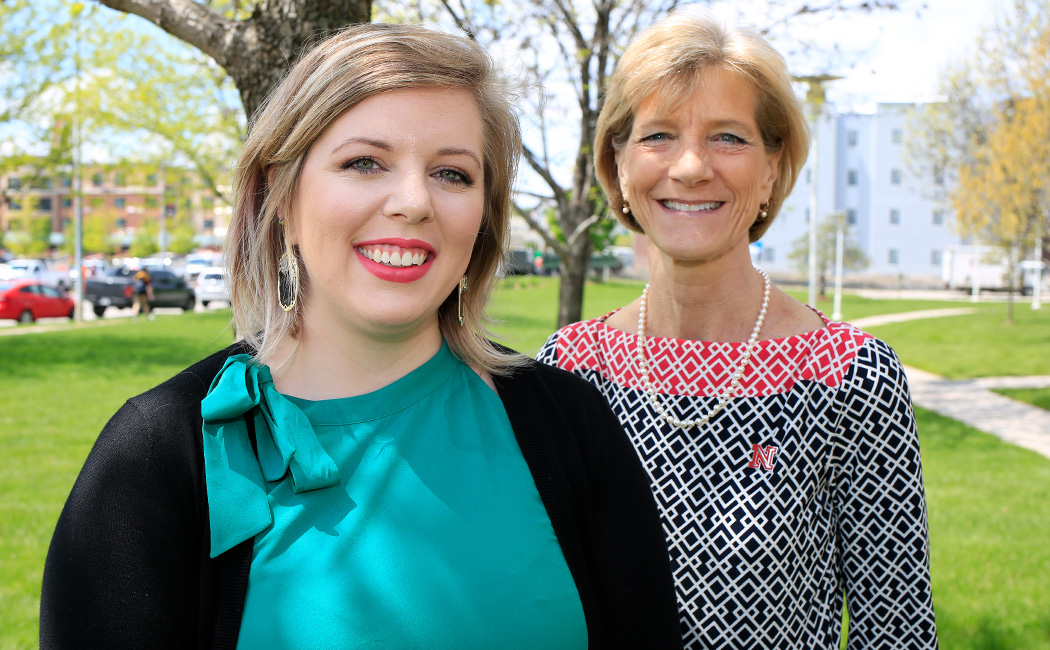 Amanda Moen, CYFS graduate assistant, presented her research on family-school partnerships at the Buffett Institute Graduate Scholars Symposium on May 2.
She is one of three students in the inaugural class of the Buffett Institute Graduate Scholars, which provides funding for dissertation research.
Moen's dissertation project aims to contribute a valid and psychometrically sound measure for assessing and supporting family-school partnerships to the field. She is a doctoral student in the University of Nebraska–Lincoln's Department of Educational Psychology and her faculty mentor is CYFS director Susan Sheridan.