Back to Projects List
Art TEAMS: Nurturing Educators Who Integrate Art, Core Subjects and Culturally Responsive Teaching to Support Students in Becoming Makers of Change
---
Research Team
Principal Investigator: Guy Trainin
Co-Principal Investigators: HyeonJin Yoon, Lorinda Rice, Kimberley D'Adamo
Abstract
The Teaching with Arts and Emerging Media (Art TEAMS) project will leverage New Media Arts to support student engagement and self-directed learning across the curriculum.
Building on a four-year professional learning framework pilot project in Lincoln Public Schools, the project team will create a professional development program in emerging media arts-integrated learning for current teachers to support innovations in teaching in Nebraska public schools.
Professional development will focus on teacher mastery in three core themes: Aligning emerging media teaching to foster integrated learning; centering critical and metacognitive thinking; and building classroom communities that embrace students' cultures and voices through promoting teachers and students as co-researchers.
The overarching goal is to disrupt deficit-based teaching models currently embedded in classrooms and create collective learning spaces that will increase student engagement in emergent media arts, connected and self-directed learning.
---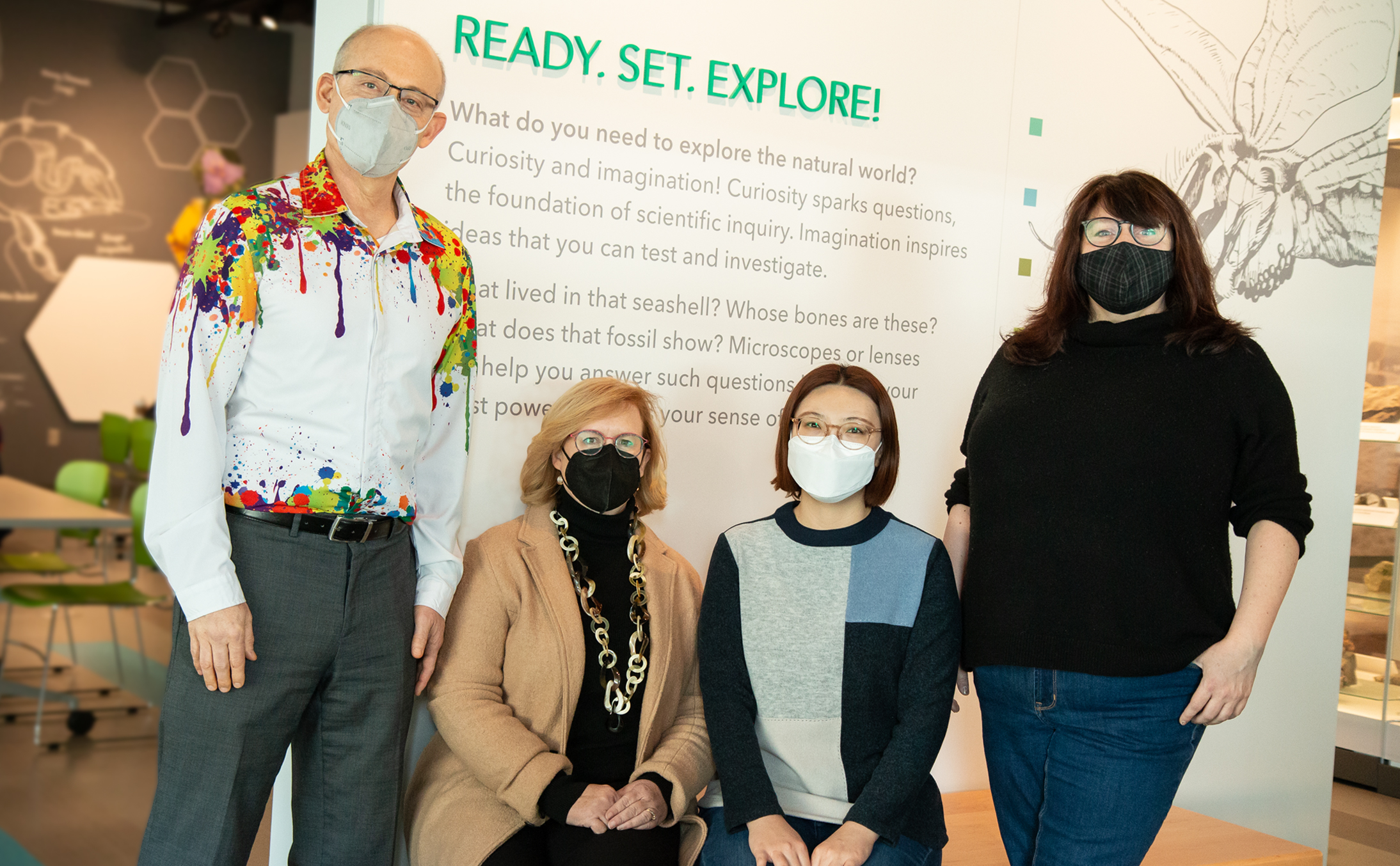 Art TEAMS researchers include, from left, Guy Trainin, professor of education in the Department of Teaching, Learning & Teacher Education; Lorinda Rice, Lincoln Public Schools art curriculum specialist; HyeonJin Yoon, research assistant professor, MAP Academy; and Kimberly D'Adamo, TLTE graduate student/lecturer.
Media
Project Websites
News Articles
Videos
Photo Gallery