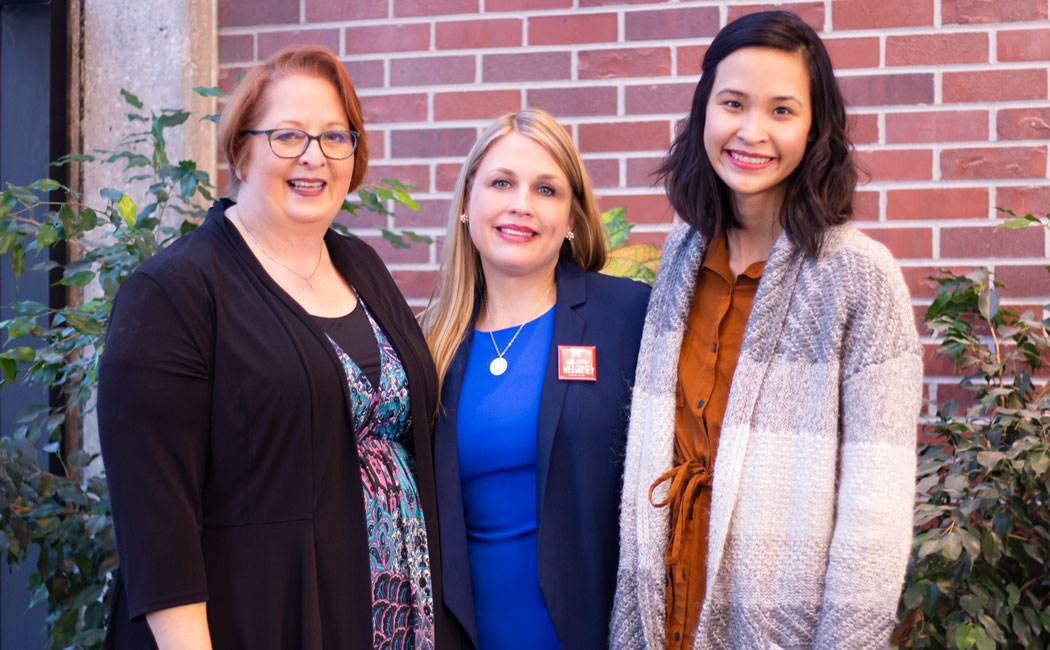 A research team behind recently published findings on the use of mixed methods designs in mindfulness studies included a CYFS faculty member and a faculty affiliate.
The article, "A Critical Methodological Review of Mixed Methods Designs Used in Mindfulness Research," appeared in the October issue of Mindfulness, a journal of peer-reviewed papers that examine the latest research findings and best practices in mindfulness research.
It was co-authored by Child, Youth and Family Studies doctoral candidate Tuyen Huynh; Holly Hatton-Bowers, CYAF assistant professor and a CYFS faculty affiliate; and Michelle Howell Smith, CYFS research assistant professor.
As a methodological review, the study examined empirical mindfulness research that intentionally integrated both quantitative and qualitative approaches to research.
To better understand how mixed methods research has been used in mindfulness research, the team analyzed articles from the past 11 years to determine whether the following several key methodological components were present:
explicitly stating a mixed methods research question;
providing a rationale for the methods used;
indicating the design and the priority of the strands; and
citing mixed methods literature to support methodological choices.
Of the 35 articles analyzed, none were found to include all the recommended components in a published mixed methods research study. The findings indicate a gap between recommended best practices in mixed methods research and actual practices reported in published research on mindfulness.
The authors encourage current and future mixed methods researchers in mindfulness to use mixed methods best practices by describing the methodological components in their published research. They also suggest journals consider offering additional space for mixed methods research articles, so researchers can adequately present their methodology.