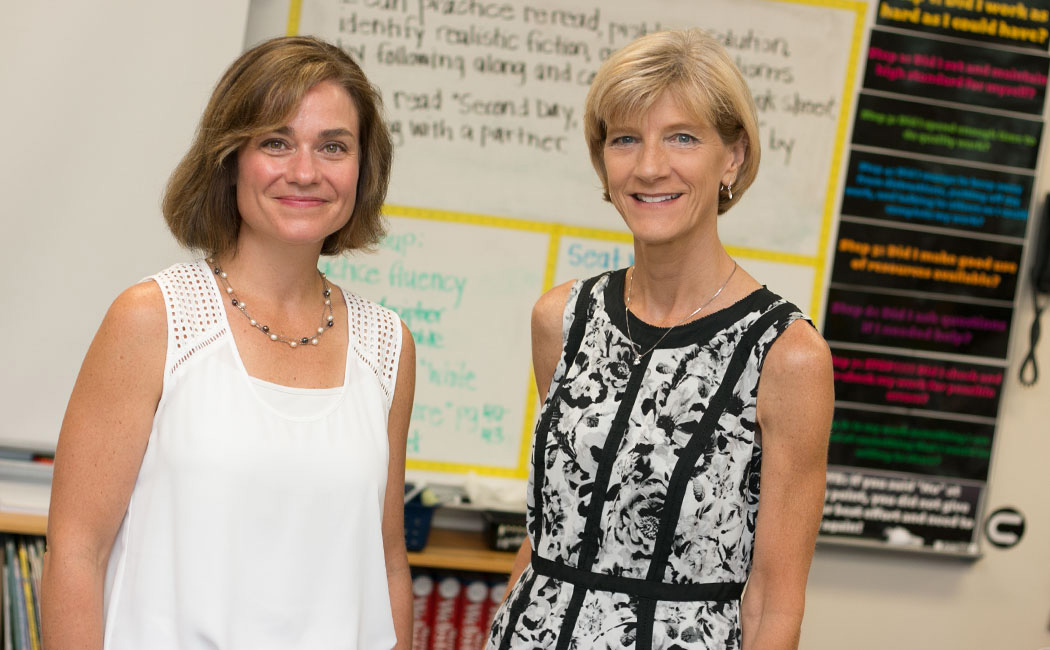 CYFS director Susan Sheridan and Amanda Witte, project manager, led a December 2015 webinar to share results from their study of conjoint behavioral consultation (CBC) in rural communities. Developed by Sheridan, CBC (also known as Teachers and Parents as Partners) is a structured parent-teacher partnership model that promotes positive academic and social outcomes for students.
"This is the first study that looks specifically at the effectiveness of parent-teacher partnership model in rural schools," Sheridan said. "It is an opportunity to look at a type of service (CBC) that is focused specifically on bringing resources together to support students who have some challenges and issues interfering with learning."
The team's rural study revealed significant research results from CBC's influence on student behavior, teacher practices, and parents' confidence and skill in helping their child succeed.
The power of partnership is what really makes the intervention work.

Susan Sheridan, director of CYFS
Students who participated in CBC showed a significant improvement in adaptive skills and a reduction in negative behaviors, including aggression and noncompliance. Teachers using the CBC process showed significant positive improvements in choosing appropriate behavioral strategies, including positive attention and tangible consequences. Similarly, parents reported increased competence in problem solving and confidence in their ability to help their child.
The study also revealed CBC's positive influence on building strong parent-teacher relationships in rural communities—creating a foundation for student success.
"The power of partnership is what really makes the intervention work," Sheridan said. "The improved relationship between parents and teachers—including their ability to work together, trust each other and effectively communicate—is driving positive outcomes for students.