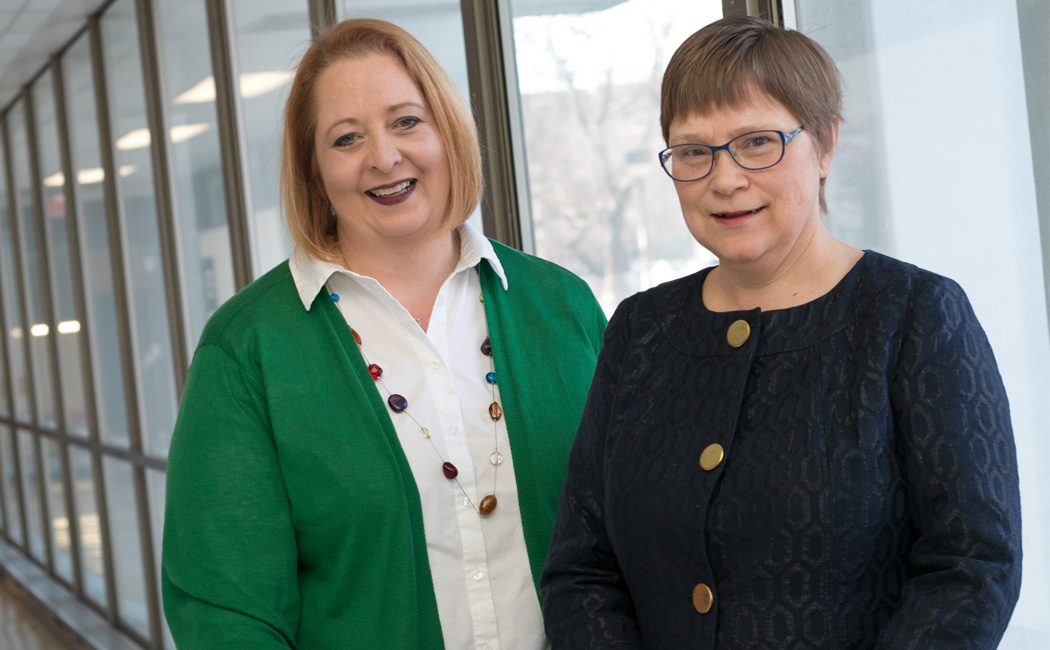 Raised in South Africa, methodologist Debbie Miller moved cross-continentally seven times—all before starting college.
These experiences shaped her perspective on culture and its research impact, which she shared with faculty and students during the Feb. 5 Methodology Applications Series.
"(Culture) is not singular, not geographically bound and is more than researcher-perceived ethnicity," said Miller, adjunct instructor of research methods at Doane College.
With this in mind, Miller discussed aspects of personal and collective cultures across the research life cycle, including: design, sampling, instrument and protocol development, data collection and analysis, and interpretation. She also provided ideas and relevant sources to implement qualitative, quantitative and mixed methods for various research applications.
Miller's key recommendations for researchers include:
Foster relationship respect and communication among study founders, ethics reviewers, researchers, participants and publishers
Ask research questions relevant for the community
Collaborate across diverse personal cultures on a team and with participants of similar personal cultures to the population
Embrace a 'less is more' approach by building rapport and story telling
Allow research plans to change
Present material in ways that calm anxieties without oversimplifying conceptual relevance