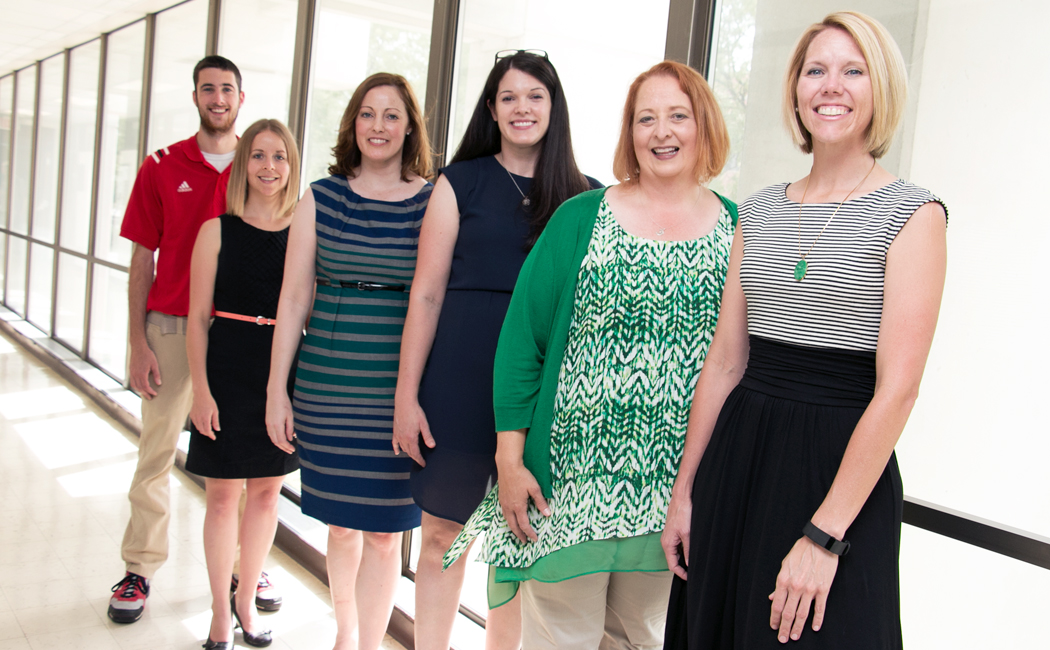 A CYFS team is traveling nationwide to help 4-H assess its impact—one that extends to nearly six million youth through school and community programs, clubs and camps.
The team is working to enhance the 4-H Common Measures, a collection of multiple survey instruments that assess youth development outcomes. The team's revisions began last year with input from a national advisory board. They are now heading into the field to get perspectives from the survey's intended demographic—4-H youth and leaders.
"It's not enough to have adults build the Common Measures," said Leslie Hawley, CYFS research assistant professor and project lead. "4-H is a diverse organization that serves youth at multiple age levels, so we need to go out and ask them about the content of the Common Measures."
The main goal of the project is to conduct qualitative interviews and focus groups with 4-H youth and leaders. The team will travel to states representing five 4-H regions across the United States. There, they will ask youth for feedback—does the survey language make sense? Are survey response options easily understood?
With that additional validity evidence, the research team will adjust survey items to enhance the Common Measures.
"It really speaks to 4-H, and their commitment to quality, that they fund us to do this kind of work," said Hawley. "As methodologists, we believe it is important, and they believe it is important as well."
The research team is also producing several research publications focused on developmental considerations for surveying youth and cognitive interview protocols for youth.
"The lack of empirical articles on surveying youth has opened our eyes to the need for more work in this area," said Michelle Howell Smith, CYFS research assistant professor.
The team includes Leslie Hawley; Michelle Howell Smith; graduate students Ann Arthur and Jared Stevens; Lorey Wheeler, CYFS research assistant professor; and Natalie Koziol, postdoctoral research assistant. All are affiliated with, or housed in, the Nebraska Academy for Methodology, Analytics and Psychometrics.
"Members of our research team all bring different things to the table that help round out our work," said Hawley. "The diversity among us is so vast, from survey methodology to qualitative research. The work we've done so far, and moving forward, wouldn't be the quality that it is without this team."
Other partners on the 4-H project include Jessica Bauman, evaluation project manager with 4-H youth development; Beth Birnstihl, former associate dean and former associate director at UNL Extension; and Jill (Walahoski) Lingard, associate extension professor at UNL.