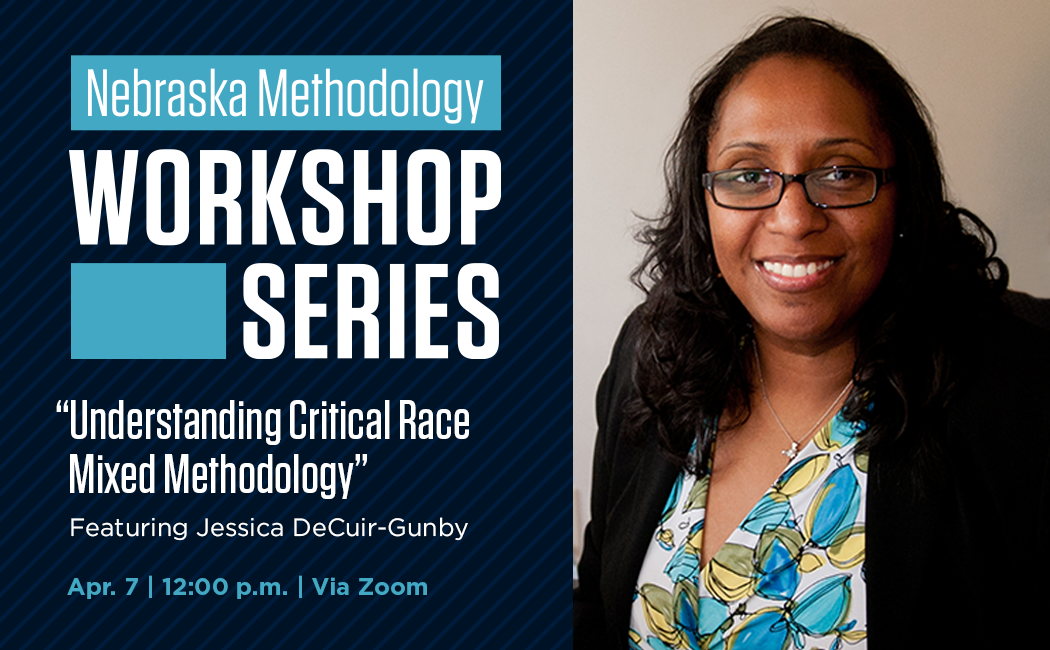 Registration is now open for the Spring 2022 Nebraska Methodology Workshop Series, led by Jessica DeCuir-Gunby, head of the Department of Teacher Education and Learning Sciences at North Carolina State University.
The two-day virtual event is April 7 and 8, and is presented by the Nebraska Academy for Methodology, Analytics and Psychometrics.
DeCuir-Gunby's April 7 research keynote address is free and open to the public.
Join the research keynote April 7.
The April 8 virtual workshop sessions require registration. Zoom links will be emailed to registrants the day before the workshops.
In her research keynote, DeCuir-Gunby will explain critical race mixed methodology (CRMM) — the combining of critical race theory and mixed methods research. She will focus on the relationship between a researcher's inquiry, worldview and methodological choices, centering on the role of positionality.
During the workshop, DeCuir-Gunby will provide an overview of combining critical race theory and mixed methods research, engaging in critical race mixed methodology. Discussion will include the role theory plays in guiding the mixed methods research process, a review of basic mixed methods designs and an outline of the major components of a good mixed methods study.