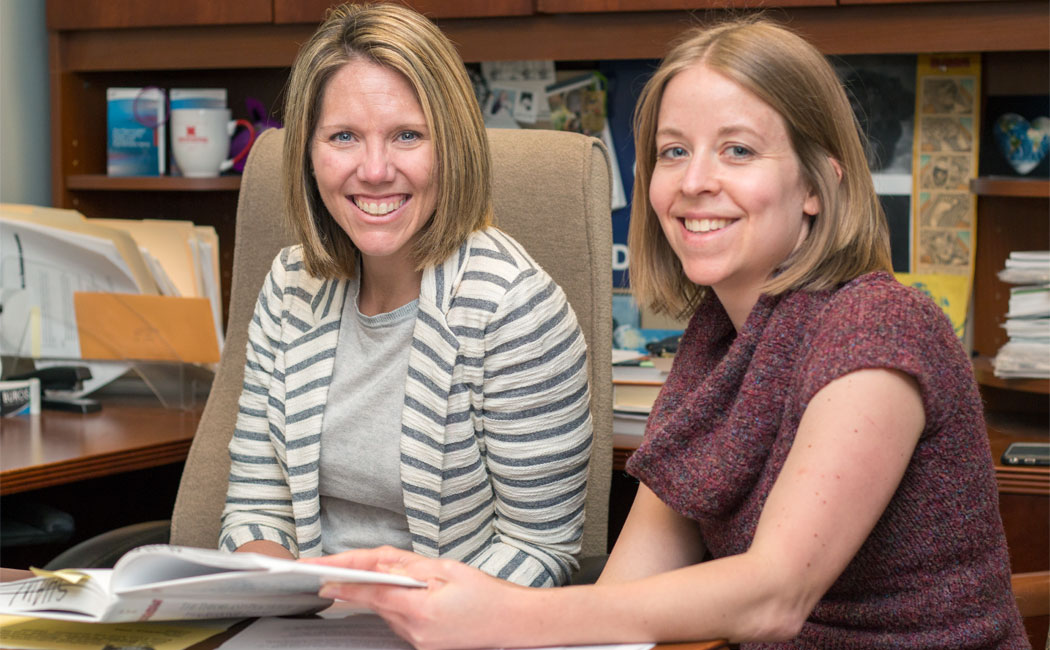 Identifying what is developmentally normal for young children—and what is not—can lead to earlier interventions and better outcomes. Two Nebraska researchers are addressing this need for the world's fifth most-populated country: Brazil.
Leslie Hawley, CYFS research assistant professor, and Natalie Koziol, CYFS postdoctoral scholar, are creating a screening tool to detect developmental delays in Brazilian children. They are collaborating with Denise Ruschel Bandeira, a professor at Brazil's Universidade Federal do Rio Grande do Sul, as part of the University of Nebraska–Lincoln/Brazil Early Childhood Initiative.
"This project is fairly high stakes," Hawley said. "Right now, in Brazil, there are no formal means of identifying kids with developmental delays. By creating a standard screening tool, we want to contribute to child development studies in Brazil and guide policy and economic decisions related to early childhood development, health, education and social assistance."
To develop the screening tool, Brazilian researchers are surveying mothers of 1,400 children birth to age six. Participants include children with and without a formal diagnosis of developmental delays from diverse geographic and socioeconomic backgrounds.
Researchers are gathering information about children's cognitive and motor skills, communication and language, social-emotional development and adaptive behavior. The team is then segmenting that information into various age groups, for example, 4 to 6 months and 7 to 9 months—a process that will help them create developmental thresholds.
These thresholds, in turn, will help pediatricians determine if children are developing normally and whether they may need further tests or additional services.
"It's a big endeavor to measure development across age groups and also pinpoint those children who are struggling," Koziol said. "We have to be careful on both ends of the spectrum. We don't want to miss anyone who needs help, but at the same time, unnecessarily flagging someone as developmentally delayed could cause undue stress."
Hawley and Koziol are supporting the project's methodology by refining the screening tool and ensuring it measures what the team wants it to measure. They are also providing expertise on developmental practices currently used in the United States—ideas Brazilian researchers can then adapt for their country's context.
The benefits are reciprocal, Hawley says, as her team learns new practices in measurement development.
"We learn from each other," Hawley said. "This kind of work helps us think through sampling and validity issues. We're going back and forth to ensure that, together, this instrument is methodologically as good as it can be."
Hawley and Koziol's research is part of the UNL-Brazil Early Childhood Initiative. Launched May 2016 in São Paulo, Brazil, the initiative aims to foster international collaboration around priority areas in early childhood. Learn more at cyfs.unl.edu/brasil.