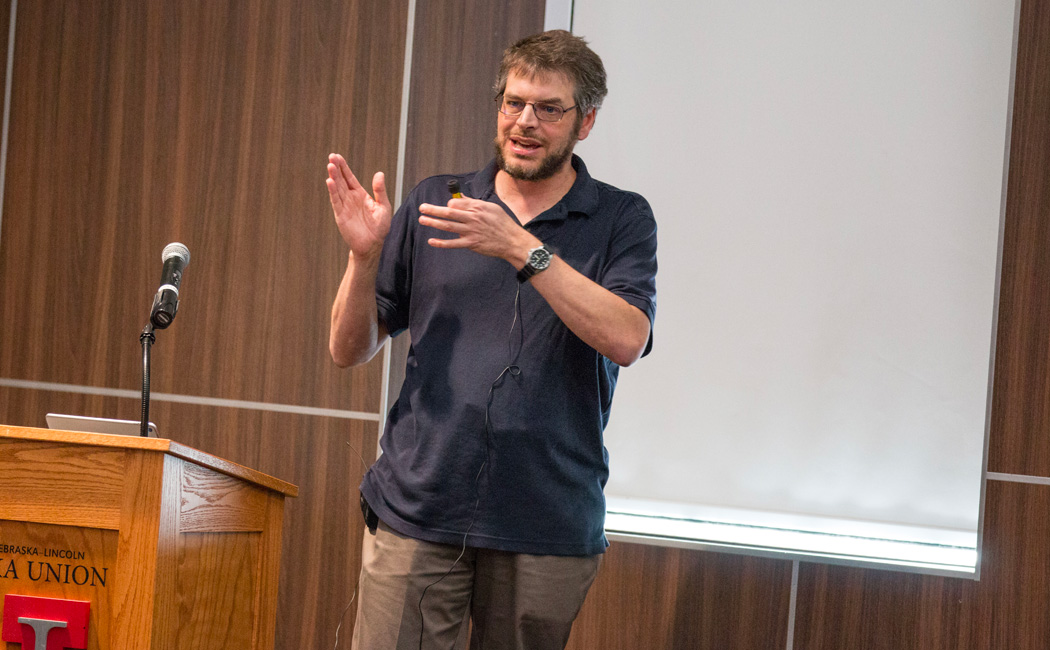 Stephen Scott, associate professor of computer science and engineering, led a fall semester presentation in the 2017 Methodology Applications Series on Friday, Nov. 3. The presentation, "An Introduction to Machine Learning," is now available via video.
Scott's presentation provides a basic introduction to many fundamentals and applications of machine learning, a method of data analysis based on the premise that machines can learn through experience.
The next presentation in the series is Friday, Jan. 26, 2018. Matthew Fritz, assistant professor of education psychology, will discuss the decisions that must be made when planning a longitudinal study from noon to 1:30 p.m. in the Nebraska Union. Learn more.
The Methodology Applications Series is sponsored by CYFS' Nebraska Academy for Methodology, Analytics and Psychometrics.