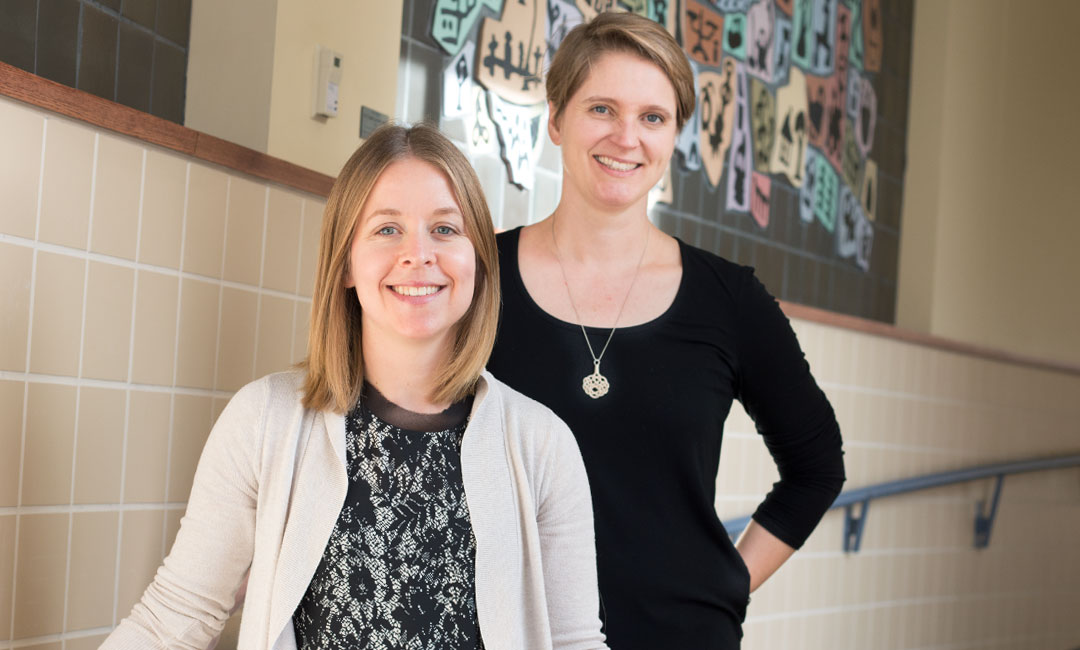 Implementing standard measurements of early childhood development and learning worldwide has its challenges. But University of Nebraska researchers are working with the United Nations and other international organizations to ensure global measurement tools are not restrained by borders.
Abbie Raikes, assistant professor at the University of Nebraska Medical Center, and Natalie Koziol, CYFS research assistant professor, are examining the accuracy and reliability of measurement tools designed to monitor standards developed through the Measuring Early Learning Quality and Outcomes initiative.
Founded in 2014, the MELQO initiative is a joint effort between United Nations Educational, Scientific and Cultural Organization (UNESCO), the United Nations Children's Fund (UNICEF), Brookings Institution and World Bank. The initiative has established a set of standard, global measurement tools to assess early childhood development and learning, as well as the quality of early learning environments — primarily in low- and middle-income countries.
Gathering good information on children's learning and development is crucial to ensuring all children have an equal chance.

Abbie Raikes, assistant professor at UNMC
For its project, CYFS' Nebraska Academy for Methodology, Analytics and Psychometrics will receive data from Ethiopia, Lesotho, Liberia, Pakistan and Tanzania to examine the measurement tools' effectiveness.
"We want to see if the tools are truly measuring what they are intended to measure," Koziol said. "We have found evidence of commonalities across different countries, so it seems possible to move in the direction of global measurement."
Once core measurement standards are pinpointed, they will be tailored to various countries and cultures.
"Literacy is important across all countries, for example, but how we measure it will differ because of different languages and dialects," Koziol said. "It is important to make culturally sensitive adaptations that don't change the underlying meaning of the constructs."
As MELQO's technical director, Raikes has traveled to several countries where data are being gathered. Her initial visit typically consists of meeting with education officials and other stakeholders to answer their questions and discuss research priorities and standards. Subsequent visits focus on training observers and helping set up and customize research.
"We try to build capacity for measurement in the country rather than have our team do the work," said Raikes, CYFS faculty affiliate. "It's more cost-effective for us and makes the research more effective and efficient."
Raikes noted that each country uses the measurement tools for specific policy purposes. For example, data gathered in Tanzania has been used to identify teachers who need more training.
"Gathering good information on children's learning and development is crucial to ensuring all children have an equal chance," she said. "Our project is designed to make (information gathering) easier and more reliable. We've carved a path forward, and the work is contributing to the global discussion."
This project is housed in CYFS and is funded as a sub-award from UNMC.