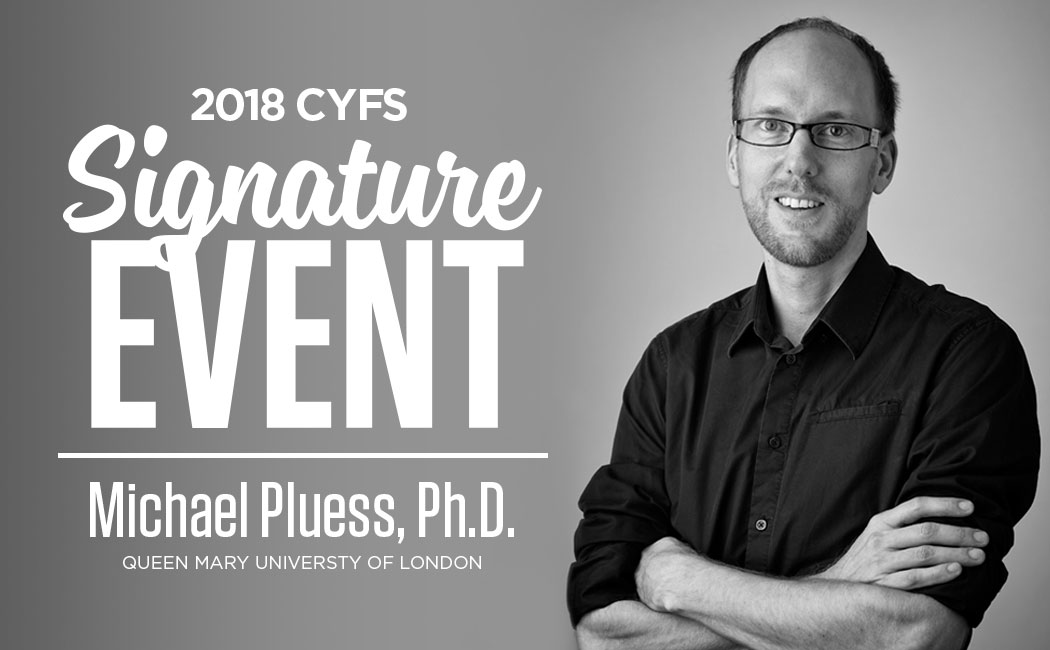 The Nebraska Center for Research on Children, Youth, Families and Schools presents a new series designed to share research that advances learning and development at the University of Nebraska-Lincoln: the CYFS Signature Event series.
Each event will feature a research presentation aimed at cross-disciplinary audiences.
The inaugural CYFS Signature Event presentation will be Wednesday, April 11, when the center welcomes Michael Pluess, psychologist and associate professor of developmental psychology at Queen Mary University of London.
Pluess' presentation, "Individual Differences in Environmental Sensitivity," will examine why some people are more affected than others by the same experiences — specifically, how some are more vulnerable to adverse experiences in their lives as a function of inherent risk characteristics, such as personality or genes.
The free event is at the Jackie Gaughan Multicultural Center, in the Unity Room (Room 212), and is open to the public. The presentation is from 11:30 a.m. to 12:30 p.m., and will be followed by an informal reception with light refreshments.
Pluess' pioneering conceptual and empirical work in the area of environmental sensitivity has changed scholars' perceptions of risk and resilience. The relevance of his research is broad and significant to the social, behavioral and educational sciences, particularly as it enhances understanding of biological and environmental interactions and their roles in people's lives.
Initially trained in chemistry and music, Pluess worked several years in the lab and on stage before redirecting his interests toward psychology. In addition to his role as associate professor at the Department of Biological and Experimental Psychology at the School of Biological and Chemical Sciences, Queen Mary University of London, he also is a visiting fellow at the London School of Economics.