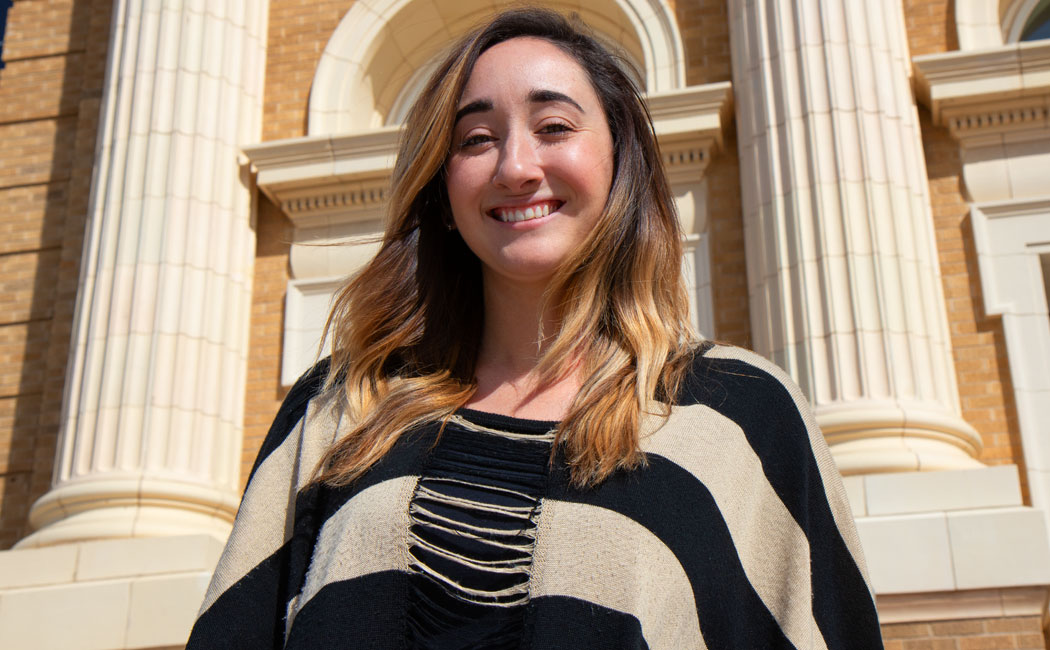 Name: Kailee Groshans
Hometown: Doniphan, Nebraska
Program: School Psychology
Year: First year
Project: Training Program for Toddlers with Autism Spectrum Disorder
What kind of work have you been doing with the project?
As a trainee on this project, I'll be traveling to the Autism Care for Toddlers Clinic in Omaha to attend seminars and observe toddlers during treatment. I'm reading literature on toddlers with autism spectrum disorder and am excited to get more involved in the clinic. I also work with my mentor, Dr. Edward Daly, and his research team, as well as help out with a math intervention project in the Department of Special Education.
How did you become interested in your field?
I've always wanted to work with children in some capacity. I worked at CEDARS Youth Services here in Lincoln for two years as an undergraduate, which solidified my desire to work with adolescents. When I worked at the emergency shelter for teenagers, I had access to the youth's grades — most were failing almost all classes — and I worked directly with many problematic behaviors. That's when I began looking into school psychology, because children and adolescents spend so much of their lives in school.
I began seeking out other experiences, such as working in a high school and joining a research lab, to build a strong foundation before going to graduate school. Collectively, my experiences have showed me that school psychology is the perfect field for me.
What do you eventually hope to do, career-wise?
I'm still deciding. Working in the schools would be gratifying, but so would working in a children's hospital or in academia. My goal is to take advantage of diverse experiences in graduate school to figure out what I really love to do. Eventually, I'll find my long-term career. But right now, I really love this process.
What are you looking forward to this semester?
I've loved being immersed in research and classes directly related to helping children. I love that I get to go to Omaha every other week and work with toddlers with autism. It's a population I've never worked with before — I've loved every minute of it. I'm looking forward to getting to know my cohort and other members in my program through the fun activities we have planned.
What are some of your hobbies/interests in your spare time?
I've always loved reading mystery or psychological books and also enjoy finding new television shows on Netflix or Hulu. My favorite active hobbies include walking my two dogs (a miniature Australian Shepard and a miniature Texas Heeler) and practicing yoga. In Lincoln, I love finding cool breweries or new eateries. In the past two years, both of my younger sisters have moved to Lincoln, so I've enjoyed being able to see them more regularly, and I make it a priority to go back home often to visit family and friends.