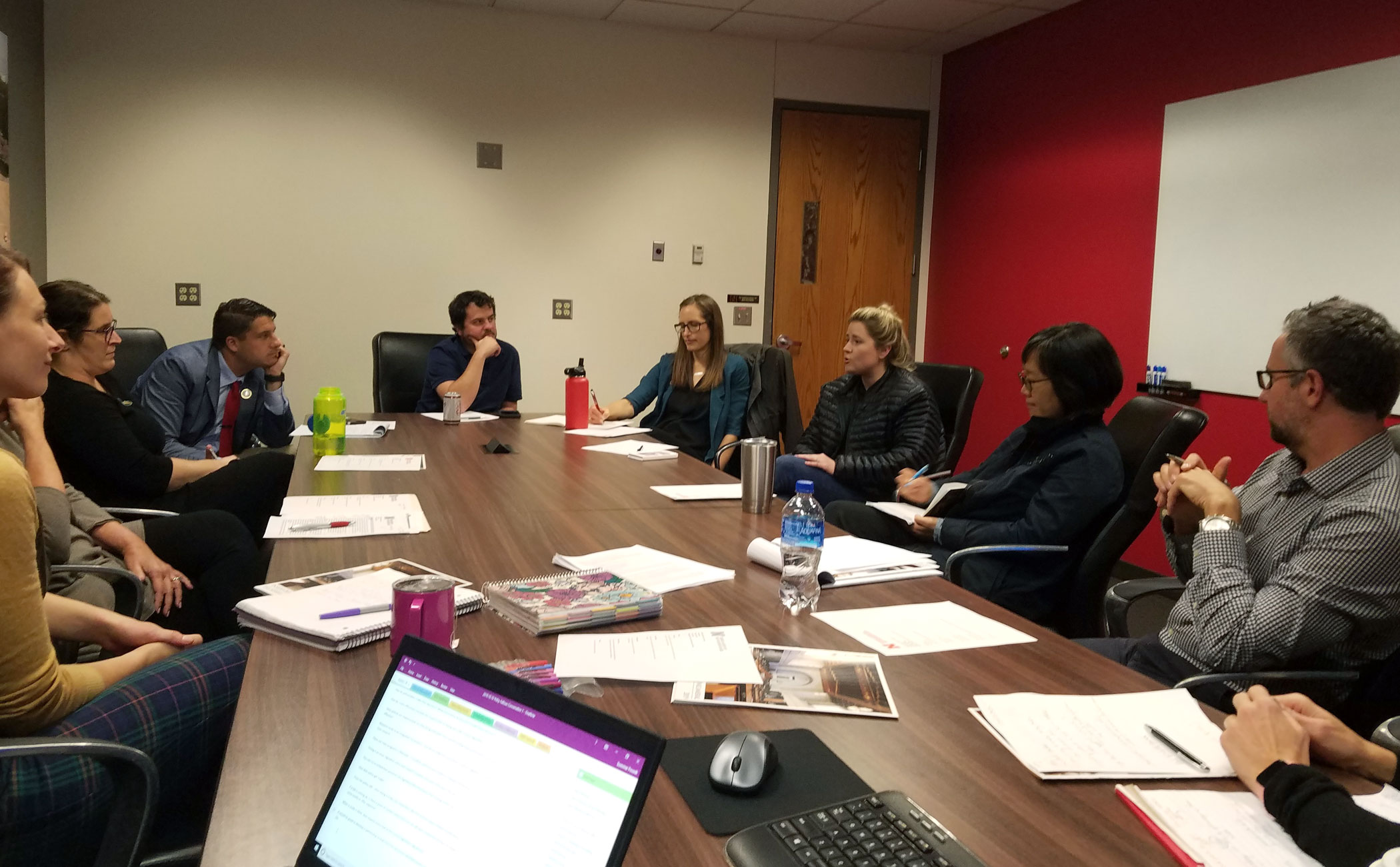 About a dozen early childhood researchers and policymakers gathered Oct. 10 for the inaugural NAECR Policy Fellows Program event.
The program features a series of informal conversations between First Five Nebraska and early childhood researchers at the Nebraska Academy for Early Childhood Research.
During the first conversation, researchers shared information about their early childhood research and experiences with policy, and discussed the overall research process. They also talked about the legislative process at the local, state and national levels, and explored connections and potential opportunities between research and policy.
The NAECR Policy Fellows Program is designed to educate early childhood researchers on policy processes, impacts and relationships to research; provide policymakers with insight into the latest early childhood research at the University of Nebraska; and to generate collaboration among researchers and policymakers to develop effective research agendas that enrich early childhood experiences.
Lisa Knoche, NAECR director, said the program creates a unique opportunity for meaningful dialogue between Nebraska's early childhood researchers and the early childhood policy community.
"Early childhood policy informed by high-quality research, and research that is conducted to answer policy questions, are significant for improving the well-being of young children and families in the state," she said. "We hope this program will improve the knowledge and skills of NAECR researchers to understand and contribute to early childhood policy, and establish these NAECR researchers as resources to the early childhood policy community."
The next conversation is scheduled for November.