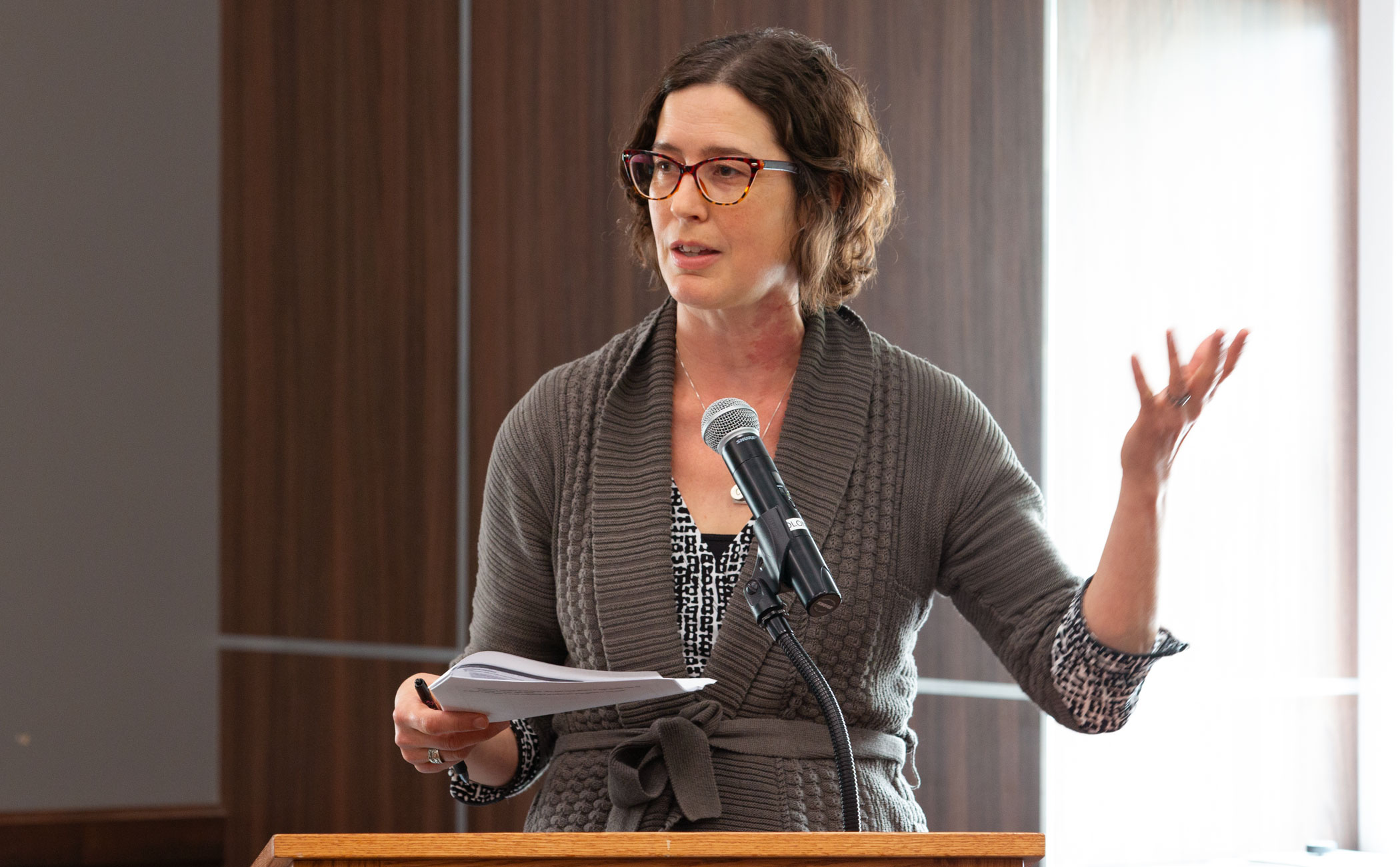 For early childhood researchers, sharing a study's findings with the public is a key element of their work. But a myriad of considerations can sometimes make the process confusing.
More than a dozen early childhood researchers gathered Oct. 29 for the NAECR Knowledge presentation, "Making Your Data Publicly Available." Erica DeFrain and Leslie Delserone of University Libraries joined Jeffrey Stevens, associate professor of psychology, to lead a discussion about best practices for releasing research data to the public.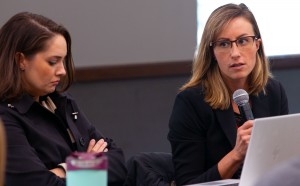 The discussion focused on various topics, including registering studies, archiving and backing up data, and appropriate and inappropriate times for making data public. Researchers also explored implications for publication, such as journal requirements.
Sara Frizzell and Rachel Wenzl from Research Compliance Services shared information and answered questions about RCS and Institutional Review Board guidelines and policies concerning the public release of research data.
NAECR Networking and NAECR Knowledge are an ongoing series of networking and training events designed to enhance early childhood research across the University of Nebraska system.
The next event will be in February 2020, when the NAECR Knowledge series resumes with a presentation on accessing and using publicly available data sets.
For more information on NAECR activities, contact Sommer Fousek, project coordinator, at 402-472-3743, or sfousek2@unl.edu.