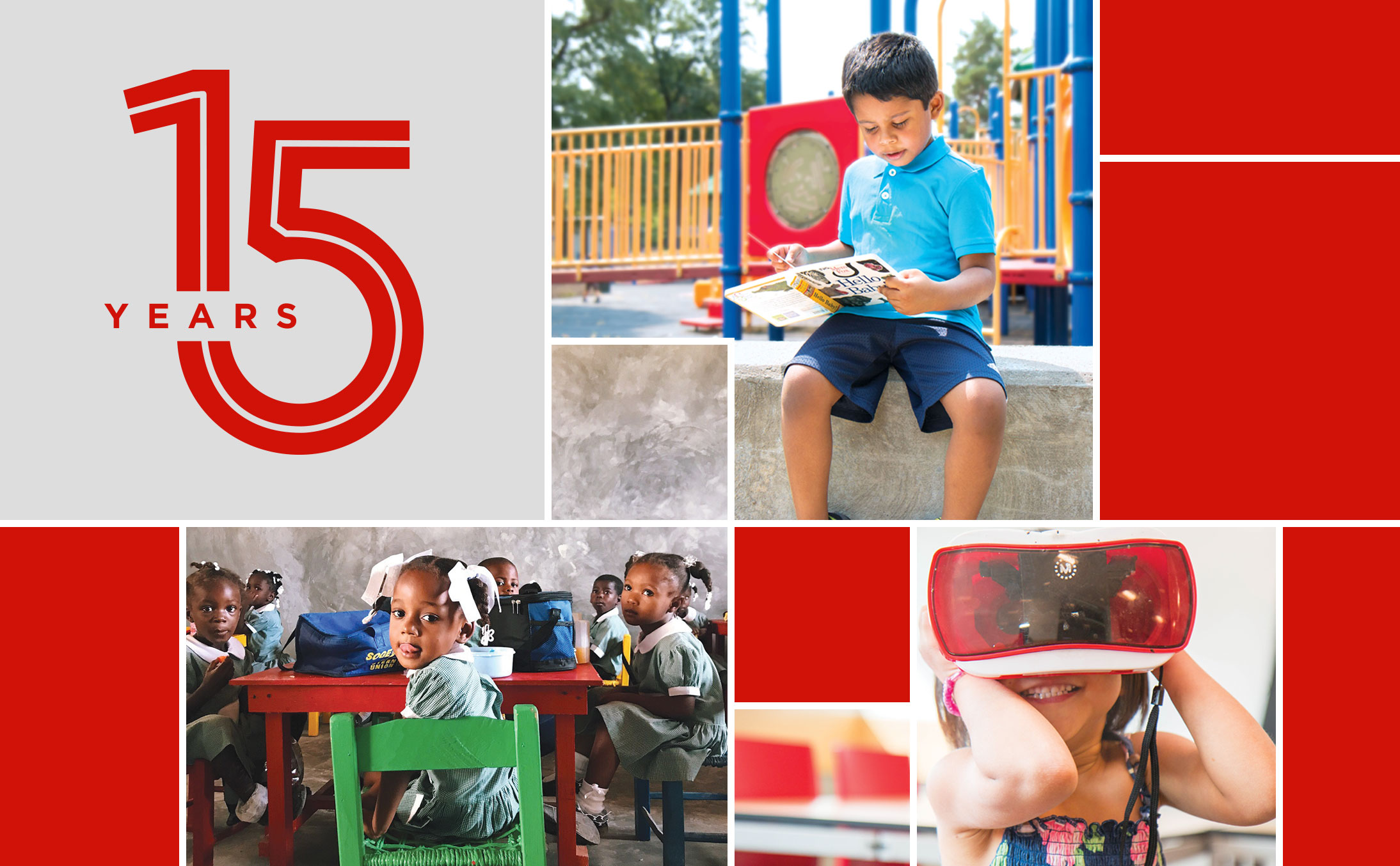 For the past 15 years, the Nebraska Center for Research on Children, Youth, Families and Schools has worked tirelessly to impact lives by conducting, supporting and sharing high-quality research in the social, behavioral and educational sciences.
For the next 15 years, the center has no plans to slow down.
Since its inception in 2004, CYFS has fostered relationships and partnerships in research, practice and policy to find solutions to complex challenges facing children, youth, families, schools and communities — both rural and urban — and especially among those who are most vulnerable.
CYFS Research Affiliates, diverse faculty from across the University of Nebraska system, are integral to the center's mission to advance learning and development in Nebraska and throughout the world.
Today, CYFS is a leading universitywide interdisciplinary research center in terms of productivity and impact.
During the past 15 years, CYFS has:
Housed more than 240 funded research grants, totaling more than $88 million;
Completed studies involving more than 103,000 children and adolescents, spread throughout more than 1,700 pre-K to grade 12 schools in the U.S. and abroad;
Fostered a diverse, interdisciplinary research network of nearly 100 faculty across Nebraska's four campuses;
Hosted 63 conferences, events and workshops to share knowledge and foster connections;
Partnered with more than 970 rural schools in Nebraska; and
Extended its global reach to seven countries.
Susan Sheridan, CYFS director, said she is proud of the center's accomplishments in the past 15 years.
"We have been fortunate to interact with many faculty, students and collaborators across the state, nation and world," Sheridan said. "We have learned a great deal about how to create connections, enhance opportunities and use research to improve lives and learning."
CYFS will celebrate its 15th anniversary — and the vibrant CYFS community that has grown since the center's 2004 founding — Nov. 18 at the International Quilt Museum, 1523 N. 33rd St. The event, which is free and open to the public from 4:30 to 6:30 p.m., will feature a brief program led by University of Nebraska–Lincoln Chancellor Ronnie Green. Other speakers will include Matthew Blomstedt, commissioner of education for the Nebraska Department of Education, and Richard Edwards, former UNL senior vice chancellor for academic affairs.
Registration for this event is open online through Nov. 11.
Along with the celebration, CYFS has released a special edition of its annual report. It provides a look at the center's growing community and the variety of life-changing research conducted through CYFS — not only in Nebraska, but throughout the world.
Highlighted research includes projects improving lives on a global scale by addressing critical early childhood issues in Brazil, increasing understanding of bias in STEM training, fostering productive classroom discourse through dance, changing perceptions of dental health among Latino immigrants, enhancing school readiness for young children, and more.
View the Annual Report: Interactive / PDF
Sheridan said she is excited about the center's future.
"Our research in areas such as early childhood education, psychosocial development, STEM education, family-school partnerships, and rural education and communities — conducted by interdisciplinary teams and in collaboration with partners across the state, nation and world — is tackling significant social challenges and creating a better future," she said. "The impact of our work is clear — our research shapes the future."