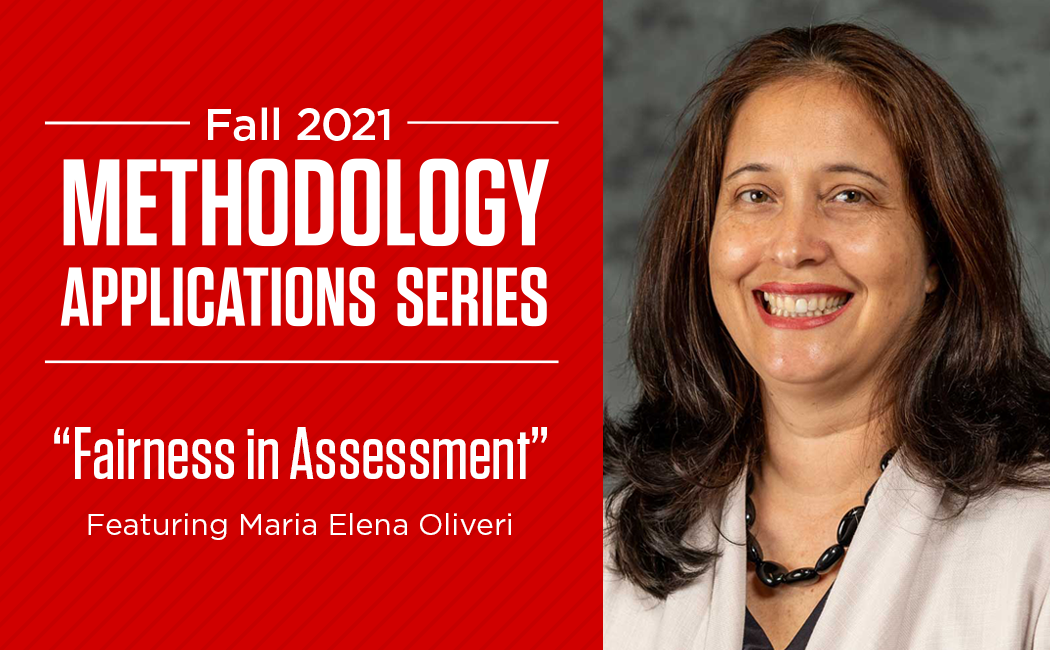 Maria Elena Oliveri, associate director of psychometric consulting at the University of Nebraska–Lincoln's Buros Center for Testing, led the second presentation of the Fall 2021 Methodology Applications Series Dec. 10.
Video is now available of her virtual presentation, "Fairness in Assessment: The Imperative of Equity, Anti-racism and Justice."
Oliveri's presentation takes an inclusive view of educational assessment, including classroom and program assessment, and high-stakes testing. She also considers fairness as an ongoing project of justice in which assessment can be used toward addressing injustice.
The Methodology Applications Series is sponsored by the MAP Academy.
The series resumes April 15, when Keyonna King, assistant professor in the Department of Health Promotion, Social & Behavioral Health at the University of Nebraska Medical Center, will deliver her virtual presentation, "Leveraging Community-Based Participatory Research (CBPR) to Enhance Design, Innovation and Cultural Appropriateness."
The theme of the 2021-22 Methodology Applications Series is "Pursuing Diversity, Equity and Inclusion in Research: Design and Methodology Considerations."