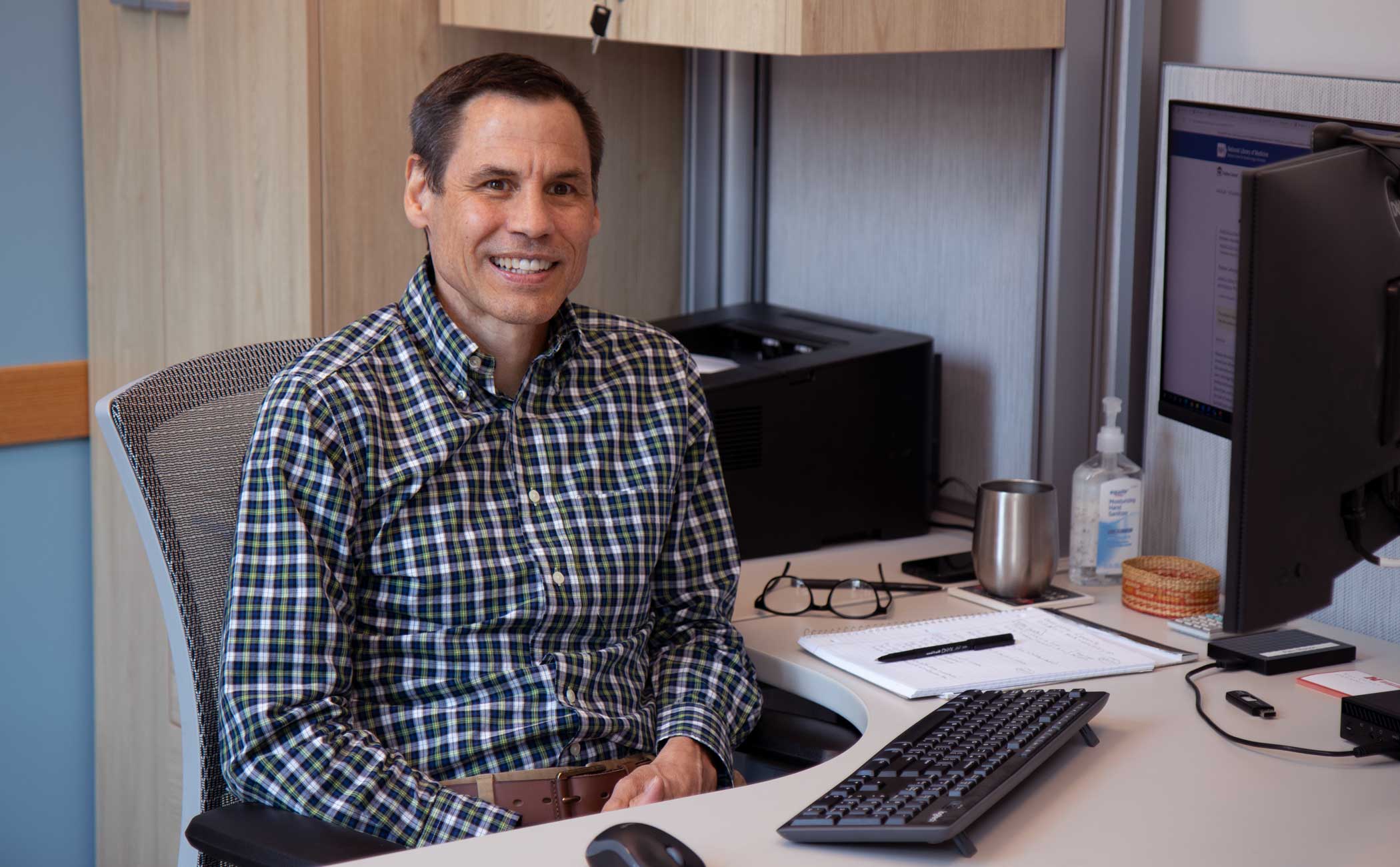 Name: W. Alex Mason
Title: Research Professor
Hometown:  Fort Riley, Kansas
Where did you work prior to joining CYFS? What was your role there, and what did it entail?
"I was previously at the University of Tennessee Health Science Center in Memphis, Tennessee, as a professor, Division of Epidemiology, in the Department of Preventive Medicine. One of my responsibilities was to lead a large-scale pregnancy cohort study of 1,503 mother-child dyads who have been followed — so far — into children's early adolescent years with extensive multi-method data collection, including surveys, observations, neuropsychological tests and biospecimens."
How did you become interested in your field?
"Even in high school, I knew I wanted to get training in the social sciences and pursue a career that involved helping others. I had planned to focus on clinical/counseling therapy, but met a friend who was pursuing a research-oriented career. That opened up a whole new world and led me toward the fields of social and developmental psychology and prevention science."
What are you looking forward to here at CYFS? 
"I am very much looking forward to contributing to the mission and vision of CYFS, working collaboratively to conduct research that not only advances knowledge but achieves meaningful impact in the lives of children and families in Nebraska and beyond."
What are some of your hobbies/interests outside of work?
"I love to be outdoors, especially in the mountains, backpacking and fly-fishing. I also collect records and CDs, and have a dedicated space at home strictly for the purpose of listening to good music."