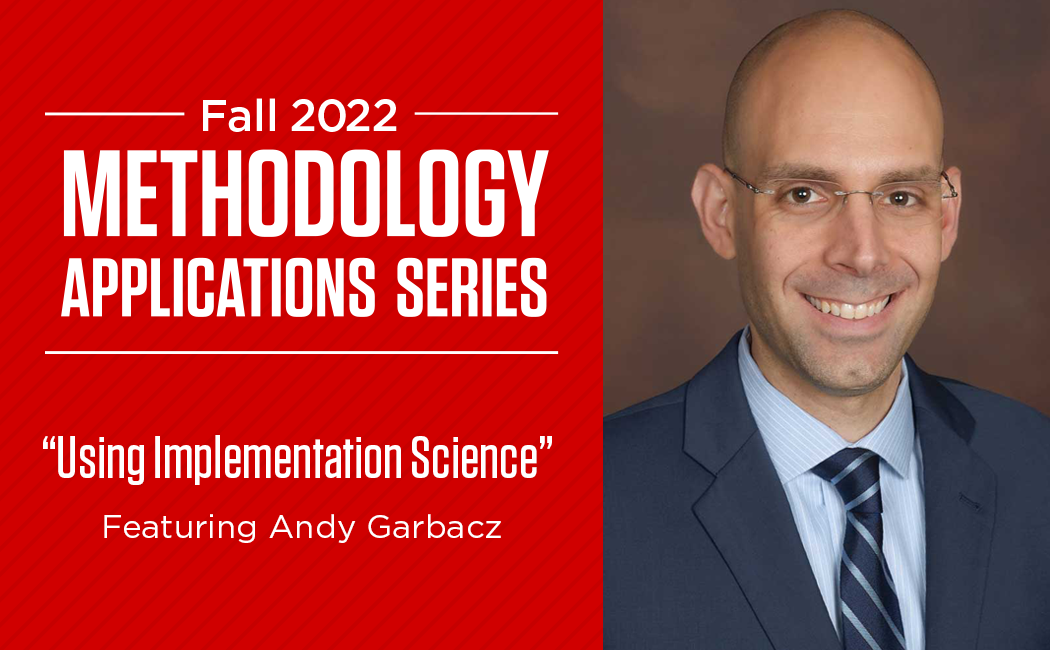 Andy Garbacz, associate professor of educational psychology and co-director of the School Psychology Program in the Department of Educational Psychology at the University of Wisconsin, led the first presentation of the Fall 2022 Methodology Applications Series Sept. 30.
Video is now available of Garbacz's virtual presentation, "Using Implementation Science to Improve Adoption and Sustained Implementation of Interventions in Schools."
During his presentation, Garbacz discussed foundational concepts in implementation science, and to apply these concepts to promote adoption and sustained implementation of interventions in schools. He emphasized schoolwide applications, as well as more targeted approaches for students who would benefit from individualized supports.
Garbacz also discussed implementation science concepts relevant for a school-community integrated model.
The Methodology Applications Series is sponsored by CYFS' MAP Academy. The 2022-23 Methodology Applications Series focuses on implementation science.
The series will resume Friday, Nov. 11, when Kristy Feden will lead the second presentation, "Lessons from the Field: What it Really Takes to Move From Research to Practice in a Large Urban School District."