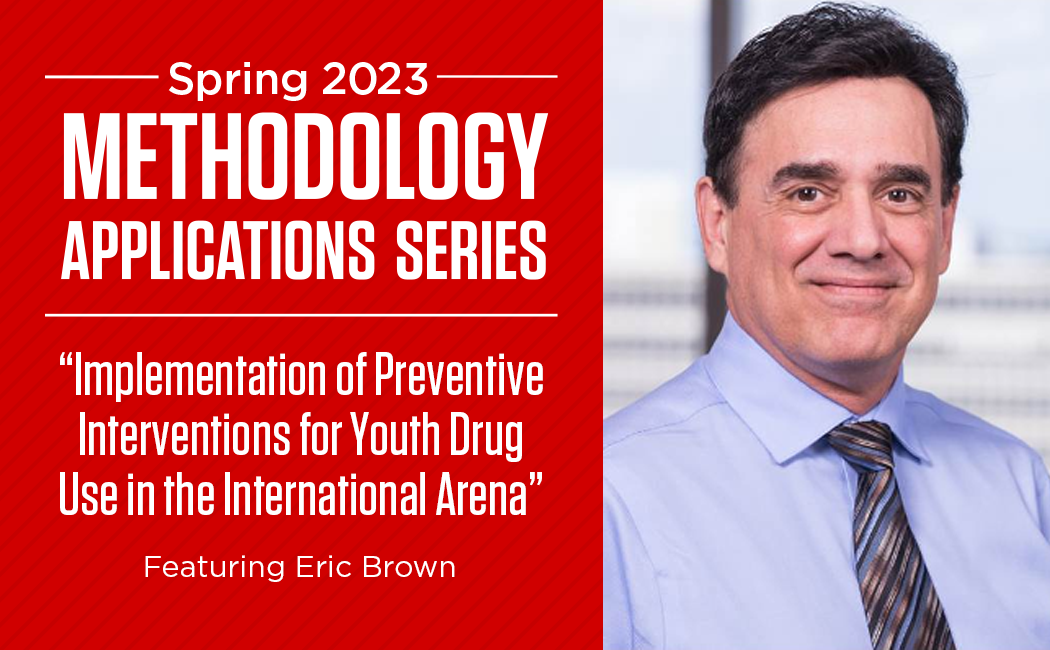 Eric Brown, associate professor at the University of Miami's Miller School of Medicine, led the second presentation of the Spring 2023 Methodology Applications Series March 31.
Video is now available of Brown's virtual presentation, "Implementation of Preventive Interventions for Youth Drug Use in the International Arena: A Road Paved with Good Intentions."
Although the knowledge of the etiology of youth drug use (i.e., identification of risk and protective factors) and the development of preventive interventions to deter youth drug use have increased dramatically around the world in recent years, the dissemination and implementation of these interventions have not met sufficient reach or fidelity to achieve large-scale effectiveness — for a variety of reasons.
Brown's presentation offers examples and challenges facing countries throughout the world to implement drug use preventive interventions for youth. It also includes a summary of a recent Organization of American States-funded project to identify and catalogue youth drug preventive interventions in Latin America and the Caribbean.
The Methodology Applications Series is sponsored by CYFS' MAP Academy. The 2022-23 Methodology Applications Series focuses on implementation science.
The series will resume April 28, when Joseph Gardella, postdoctoral research associate at the Interpersonal Violence Research Laboratory, leads the third and final presentation of the spring semester.