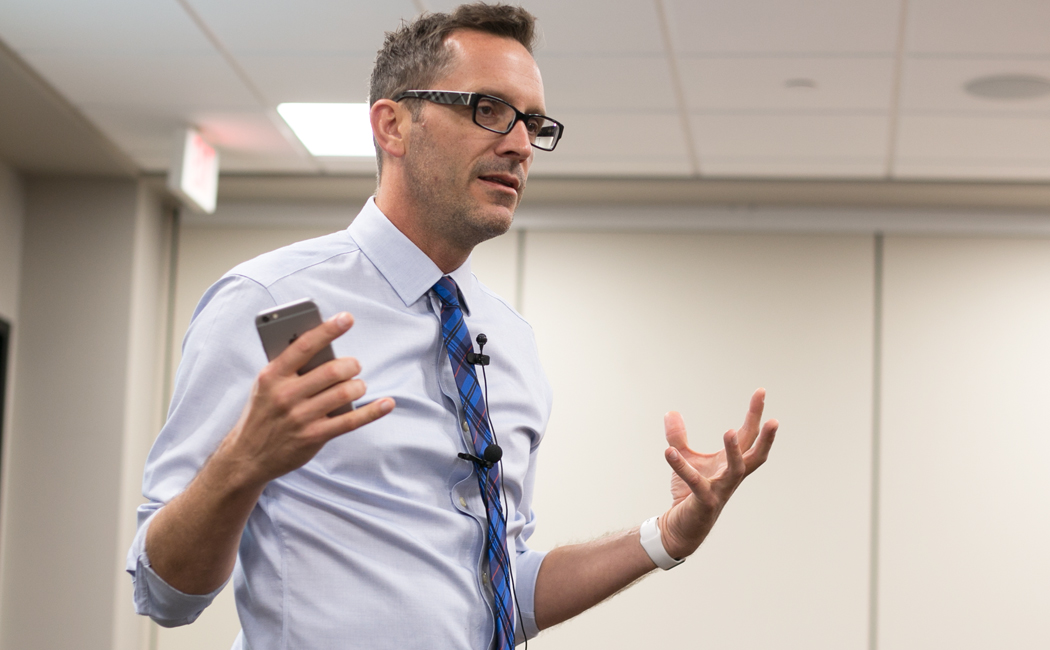 UNL alumnus Craig Enders returned to campus Oct. 26 to host the MAP Academy's Fall 2015 Nebraska Methodology Workshop: "Dealing with Missing Data."
There have been substantial methodological advances in the area of missing data analyses during the last 25 years. Methodologists currently regard maximum likelihood estimation (ML) and multiple imputation (MI) as two state-of-the-art handling procedures for missing data.
The purpose of this workshop is to familiarize participants with ML and MI, and to demonstrate the use of these techniques using popular software packages. With a mixture of theoretical and computer applications, this workshop provides participants with the skills necessary to understand and appropriately implement ML and MI in their own research.
The Fall 2015 Nebraska Methodology Workshop video is available for registered participants and upon request. To gain video access, please contact mapacademy@unl.edu.
Enders received his doctorate from the University of Nebraska's Educational Psychology Department. He is currently a professor in the quantitative psychology concentration in the Department of Psychology at UCLA, where he teaches undergraduate and graduate-level statistics courses. The majority of his research focuses on analytic issues related to missing data analyses and multilevel modeling. His book, Applied Missing Data Analysis, was published with Guilford Press in 2010.