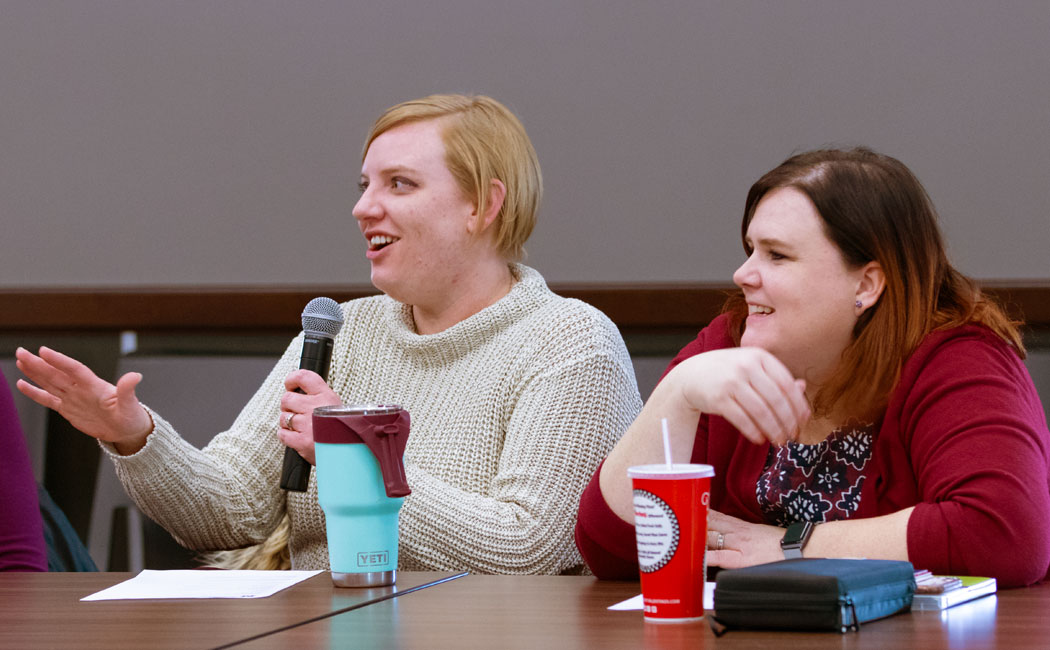 With video increasingly becoming a more integral part of daily life, it has emerged as an invaluable tool for early childhood researchers' efforts to gather data to enhance their projects.
More than 20 people attended the Feb. 7 NAECR Knowledge event, "Video Data Collection, Administration and Coding," at the Nebraska Union — in person and via web conferencing — to learn more about ways video can enhance research studies, including tips for using video.
The interactive event included presentations from five early childhood researchers with expertise in video data collection, processing, coding, analysis and management. Lisa Knoche, NAECR director, said the event was designed to showcase the variety of approaches to collecting and managing video data, as well as to inspire new ideas and collaboration among researchers.
IRB members discussed confidentiality and other considerations that should be made when gathering video data.
NAECR Networking and NAECR Knowledge are ongoing series of networking and training events designed to enhance early childhood research across the NU system.
The next event will be May 1, when the NAECR Networking series continues with a discussion on collaboration among early childhood researchers and various community partners.
For more information on NAECR activities, contact Sommer Fousek, project coordinator, at 402-472-3743, or sfousek2@unl.edu.
Photo gallery: