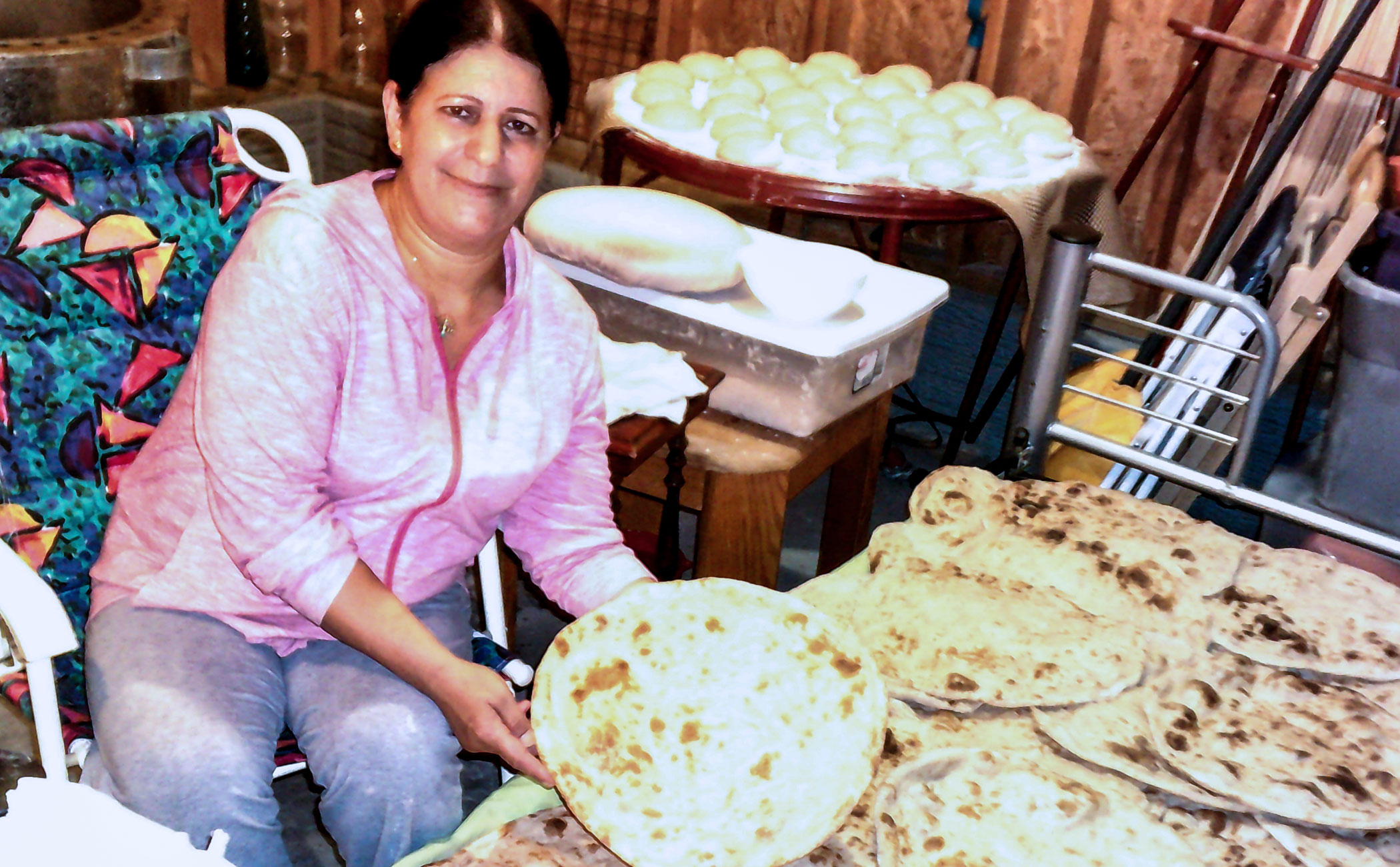 In August 2014, the Islamic State of Iraq and Syria (ISIS) attacked Sinjar Province in northwestern Iraq. About 5,000 Yazidi civilians were killed, and the genocide led to the expulsion of thousands more from their ancestral lands. Additionally, thousands of women and girls were abducted.
For survivors, mental images of those atrocities will remain for life. For some Yazidis who have relocated to Lincoln, Nebraska, other images are helping them deal with their painful past.
Julie Tippens, assistant professor of child, youth and family studies, is leading a project to understand how Yazidi women overcome trauma, with the goal of informing programming to improve refugees' psychosocial well-being.
Tippens' study focuses on Lincoln's 3,000 Yazidi refugees — the largest Yazidi community in North America — as a photovoice project, a research method in which participants are provided cameras to take photographs related to specific questions or prompts.
"When we think about refugee women, and especially Yazidis in general, a lot of the literature is deficits-based and focuses on their problems and trauma," said Tippens, a CYFS research affiliate. "But we wanted to learn how these women overcome adversity, and how they access and use community resources. Photovoice was a good way to get a glimpse into somebody's inside world."
Eight participating Yazidi women received weekly photo assignments — "Something that makes you feel secure, safe and happy," for example, or "Something that promotes well-being in your community." After completing each assignment, the women met to discuss and display their photos.
"Women used the photos they took to discuss the stressors and health concerns they faced in Iraq, and here in their new country," Tippens said. "We wanted to understand how they coped with all they had been through, and continue to go through in a new country."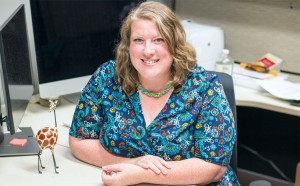 The first few group meetings consisted of the women gaining one another's trust. In later groups, though, conversation and laughter flowed. Often, they brought food and tea to share with the researchers.
Tippens was impressed by their cultural pride and strength.
"Often, some groups may feel awkward about language or cultural differences in new places, but these Yazidi women have a deep sense of pride about their heritage," she said.
Because of past research experience with refugees in Lincoln, Tippens had a solid network of contacts in place. But it was her first experience working with Yazidis.
"We don't know a lot about the Yazidis in the literature outside of their trauma, and I wanted to see how these women promote well-being and resilience," she said. "For them, a big part of that is developing a strong sense of community identity, holding onto traditional practices and prayer."
Tippens said that while the Yazidi women were anxious about raising their children in America, they were excited about the responsibility of passing down their culture to younger generations.
The project also provided a unique, hands-on opportunity to train Ph.D. students in visual research methods.
"Being able to create a space like that in research was exciting for me, and it was good to be able to show students that research should be fun," Tippens said. "If participants aren't enjoying the process, you'll know. But that wasn't the case here."
The project is funded by a Layman Award from the UNL Office of Research and Economic Development. Along with Tippens, the research team includes Graduate Research Assistants Kara Kohel, Irene Padasas and Kaitlin Roselius, undergraduate student and community partner Izdihar "Vianne" Sheikh, and community partner Gulie Khalaf. Sheikh and Khalaf provided assistance in recruitment, interpretation, data analysis and dissemination of findings. Learn more about this project in the CYFS Research Network.