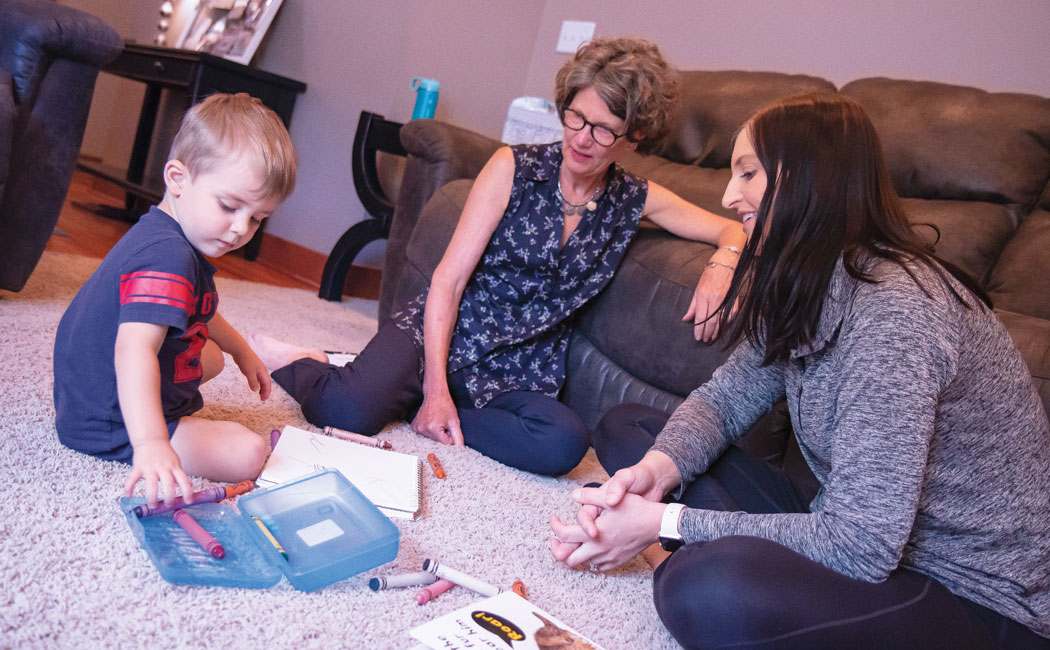 Since the COVID-19 pandemic began last spring, early childhood researchers have faced new challenges in their work — including how to effectively gather data in the age of social distancing and remote learning.
The first of two combined NAECR Knowledge/Networking events of the fall semester explored creative data collection methods to consider when working with children, families and early childhood practitioners during the pandemic.
Hosted by the Nebraska Academy for Early Childhood Research, 31 people attended the Sept. 23 virtual presentation, "Creative Data Collection," which featured information and discussion about innovative ways researchers can overcome challenges to effectively collect data.
Topics included several potential considerations for data collection during the pandemic, including adjusting the time of year data is collected, providing incentives for participation, recruiting participants via Zoom and proxy measures if observations are not possible.
Attendees also considered ways to address the well-being of researchers and study participants, such as offering contactless delivery of assessment materials, online or telephone data collection, and adding a COVID-19 measure, and measures of other potentially impacted constructs, to include as moderators.
Featured presenters included Holly Hatton-Bowers, assistant professor of child, youth and family studies, UNL; Carrie Clark, assistant professor of educational psychology, UNL; Amy Encinger, UNMC instructor and CYAF doctoral student; and Amanda Witte, CYFS research assistant professor, UNL.
The fall's second combined NAECR Knowledge/Networking event will be Nov. 4, and will focus on how the pandemic is reshaping the ways early childhood researchers initiate, maintain and address partnerships.
The virtual event is free and requires registration.
NAECR Knowledge and NAECR Networking are an ongoing series of training and networking events designed to enhance early childhood research across the NU system.
For more information on NAECR activities, contact Sommer Fousek, project coordinator, at 402-472-3743, or sfousek2@unl.edu.